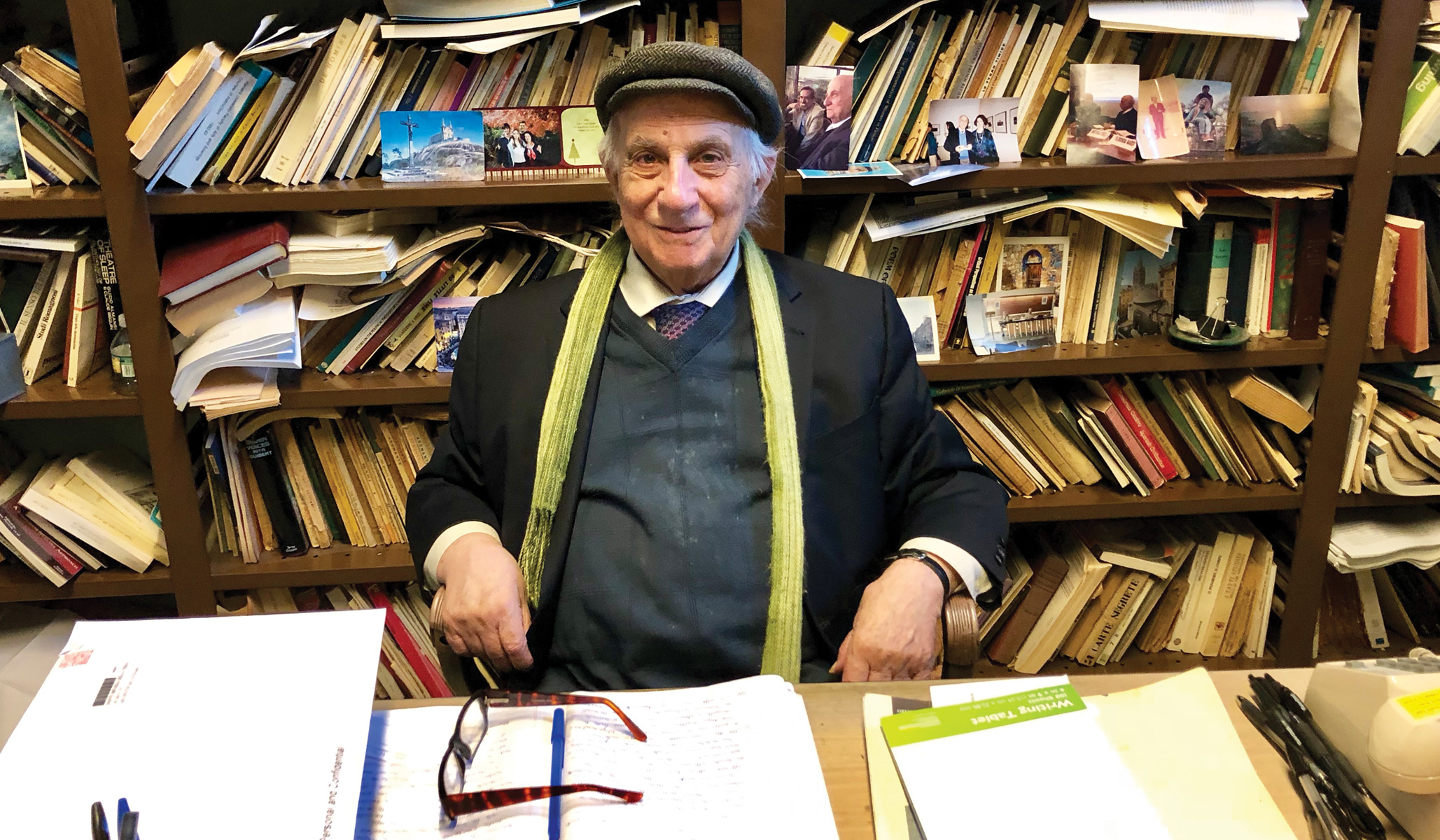 A visit with a venerable scholar.
Cambridge, Mass. — 'When I was a student, long ago, I heard about the famous Dante Della Terza," I say. He says, "Dante Della Terza is me!" Yes, indeed.
He is one of the great Dante scholars of our time. They share a name, yes. It happened "innocently," says Della Terza, with a smile. "That is what my mother named me." He has another connection to Dante through his last name. The poet's rhyme scheme, remember, is terza rima.
Dante Della Terza has an office high in Widener Library, here at Harvard. It is stuffed with books, journals, and mementos, of course. …