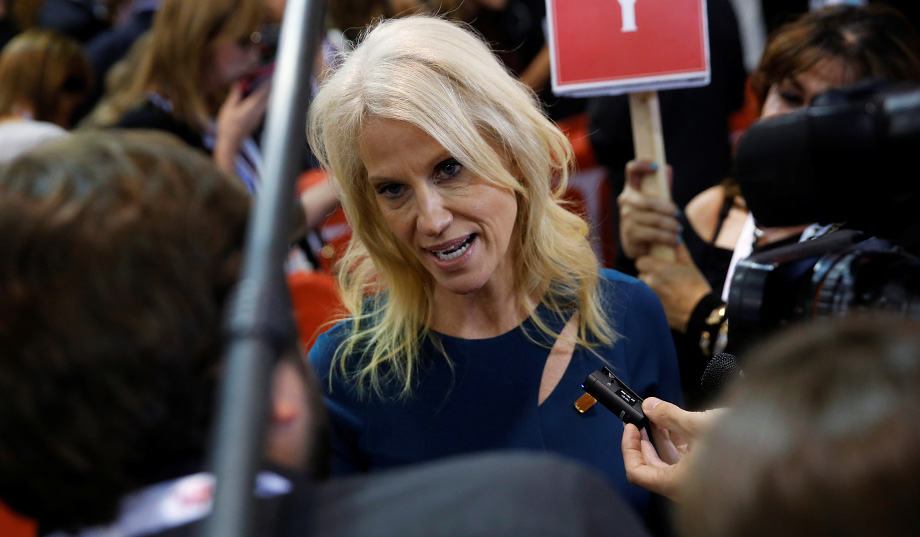 Episode 123: All Taped Shut
FADE IN: INT. OFFICE — DAY
KELLYANNE is at her desk. JOHN KELLY's office door is closed. PRESIDENT TRUMP enters gingerly.
President Trump: (whisper yells): Hey hey hey.
Kellyanne: Hello, sir! Good morning.
President Trump: Good morning to you, Kellybee. Is, um, you-know-who in?
(He points to the closed office door.)
Kellyanne: He is. Should I get him?
President Trump: Kellyanne, I think not. Not at this moment. Because I really wanted to ask you a favor.
Kellyanne: Anything, sir.
President Trump: It's about that tape.
Kellyanne: Eewww.
President Trump: People keep saying that! Honestly, it's not that bad. All it shows is  —
Kellyanne: Sir? Can we just …