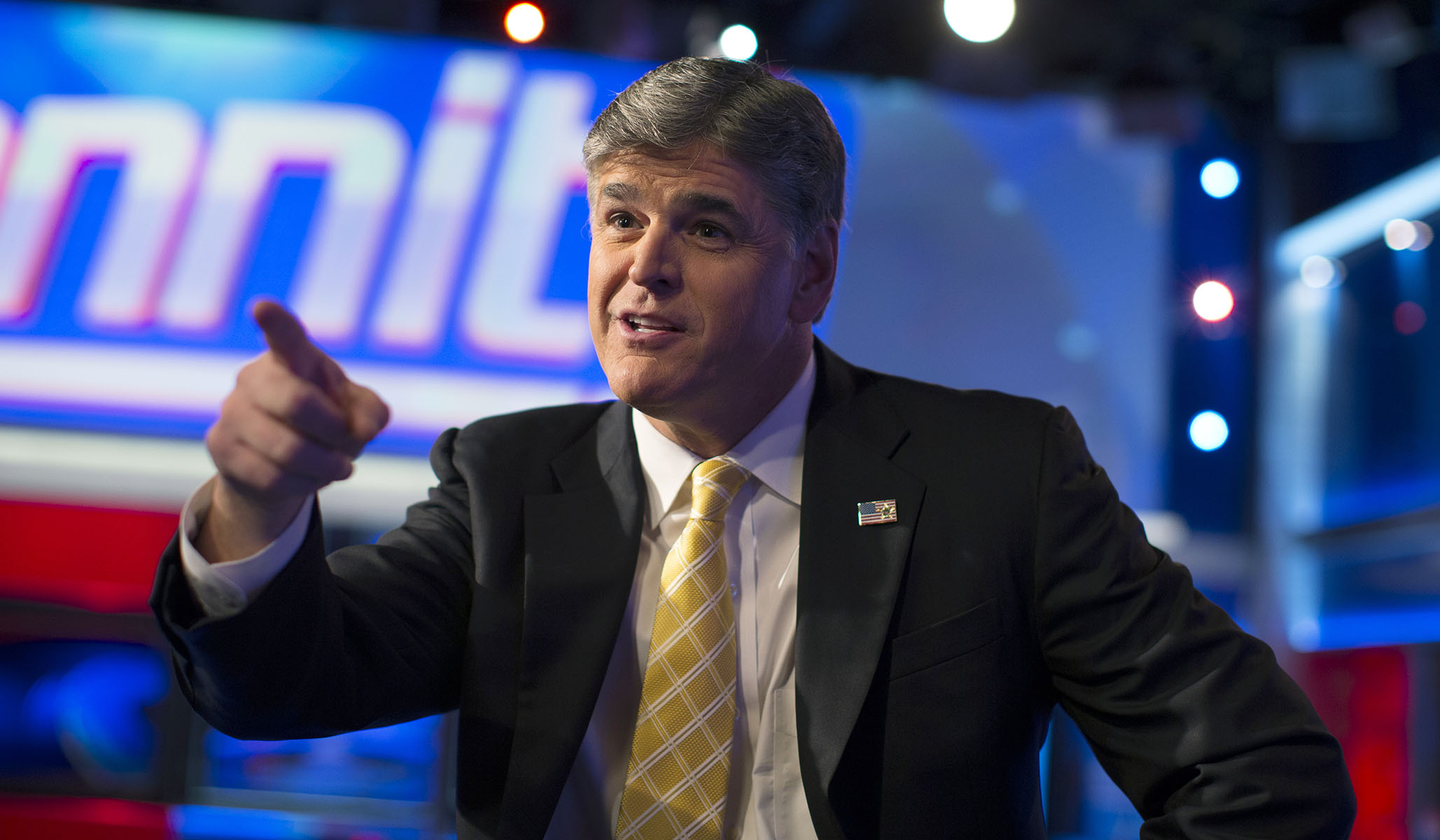 From Othello
ACT II, iii:
Othello: . . . Give me to know
How this foul rout began, who set it on;
And he that is approved in this offence,
Though he had twinn'd with me, both at a birth,
Shall lose me . . .
'Tis monstrous. Iago, who began't?
Hannity: Can I just interject here? First, let me say that everything you're doing right now makes all kinds of sense. Yes, the Venetian elites are, like, going nuts, but you know what? They didn't elect you! Anyway, sorry to interrupt.
Iago: (ignoring him)
Touch me not so near:
I had rather have this tongue cut from my mouth
Than it …