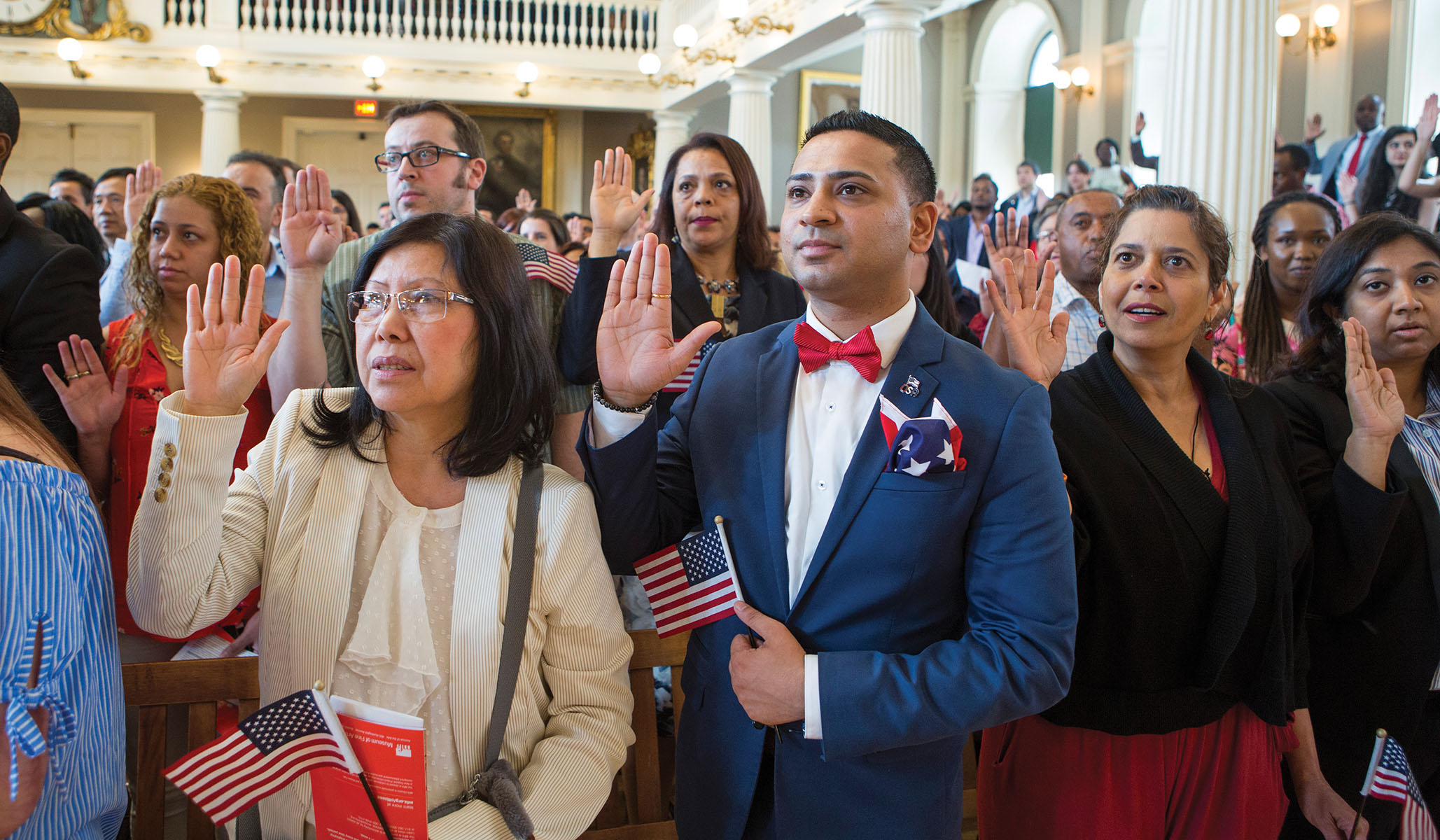 In the hurly-burly of politics, we usually don't stop to note our simple, unadorned love of the things that make this country so marvelous. That's what we've asked our contributors to our latest special issue, "What We Love about America," to do.
Some years ago, a man at Davos was singing the praises of America. He was from East Asia — I can't remember exactly where. One thing he brought up was the matter of group photos. "In my part of the world," he said, "everyone knows where to stand. There is a hierarchy. Everyone knows his place. In America, no one knows where to stand. They just fall in, and somebody takes the picture."
I thought this was a very interesting observation about our country — one only a foreigner could make.
You recall what Aunt Eller says in Oklahoma!: "I don't say …