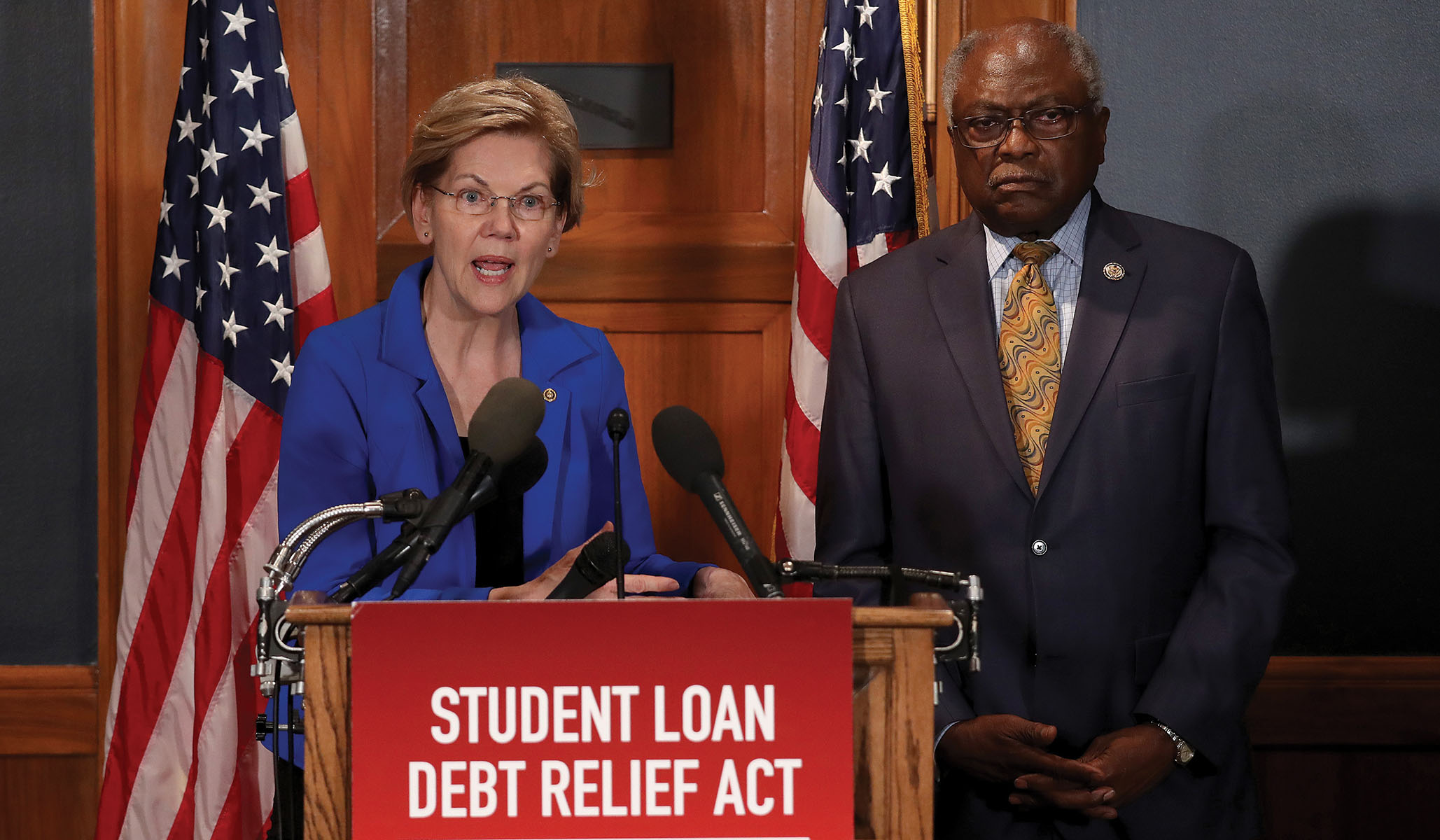 It's too costly and would create a moral hazard, when there are better alternatives
Senator Elizabeth Warren promises to cancel outstanding student debt for a majority of borrowers if she is elected president. Her campaign pegs the price tag for this scheme at $640 billion, though independent estimates suggest the true cost could be as high as $955 billion. Such a proposal is sure to win fans among the Democratic voter base, but as a policy it's inefficient and unfair, and it creates serious moral-hazard problems.
Before we get into those defects, it's worth acknowledging that the proposal could be worse. Unlike Senator Bernie Sanders, her rival in the Democratic presidential primary, Warren does not …
This article appears as "A Misguided Plan for Student-Debt Cancellation" in the October 14, 2019, print edition of National Review.