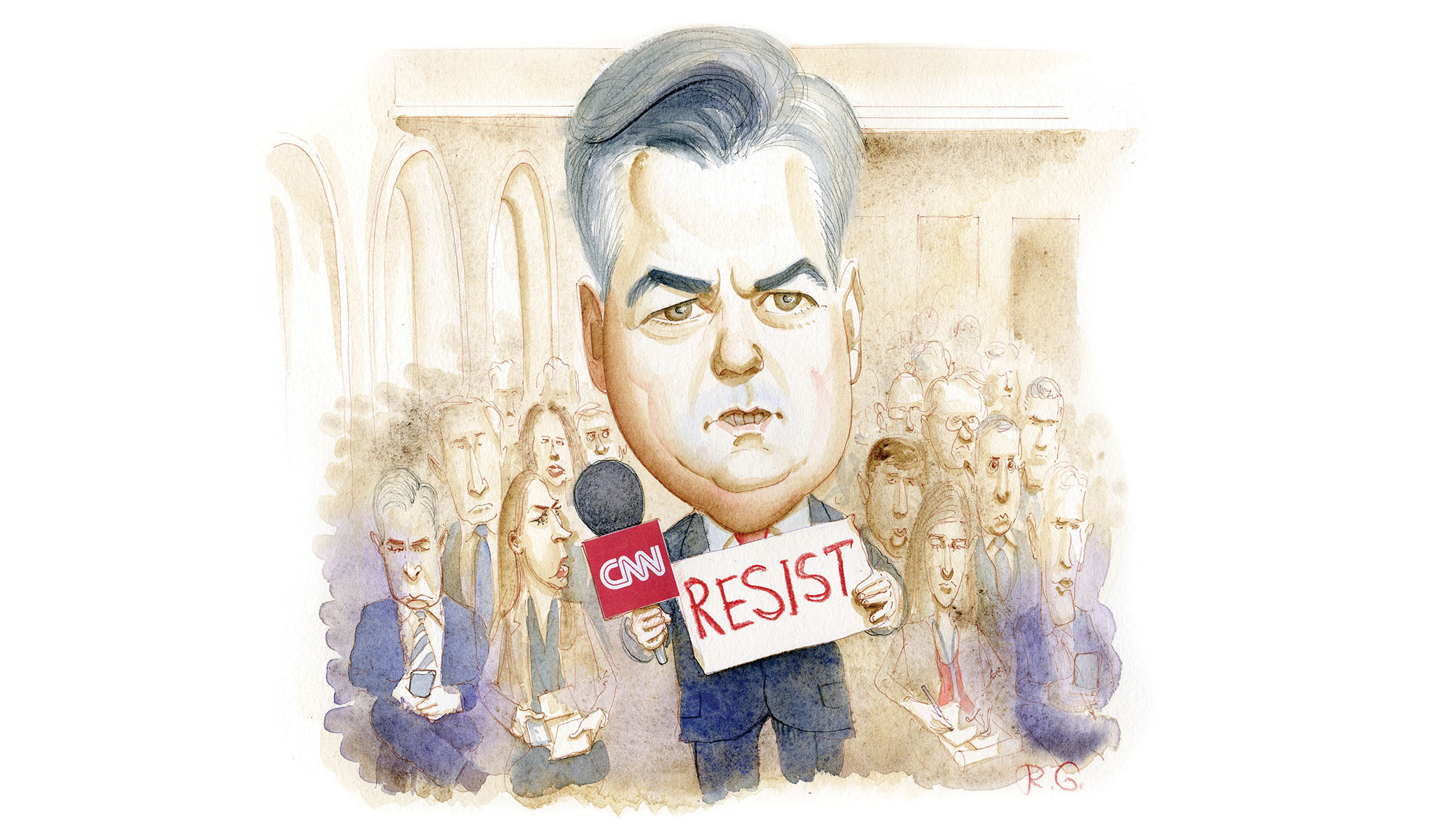 And Jim Acosta is no reporter
When ThinkProgress announced that it was going out of business, a few observers wondered aloud, "Why didn't anybody buy it?" But why would they have, when we have CNN?
As a child, I was aware of CNN in part because its introductory bumper featured the sinister voice of Darth Vader, and in part because it was both the prototype and the stereotype of the 24-hour news channel. CNN showed up in movies, either as itself or in parodies that imitated its role. It was on in the airports and the hospitals and the hotel lobbies, and in the waiting room at …
This article appears as "This Is CNN" in the December 31, 2019, print edition of National Review.