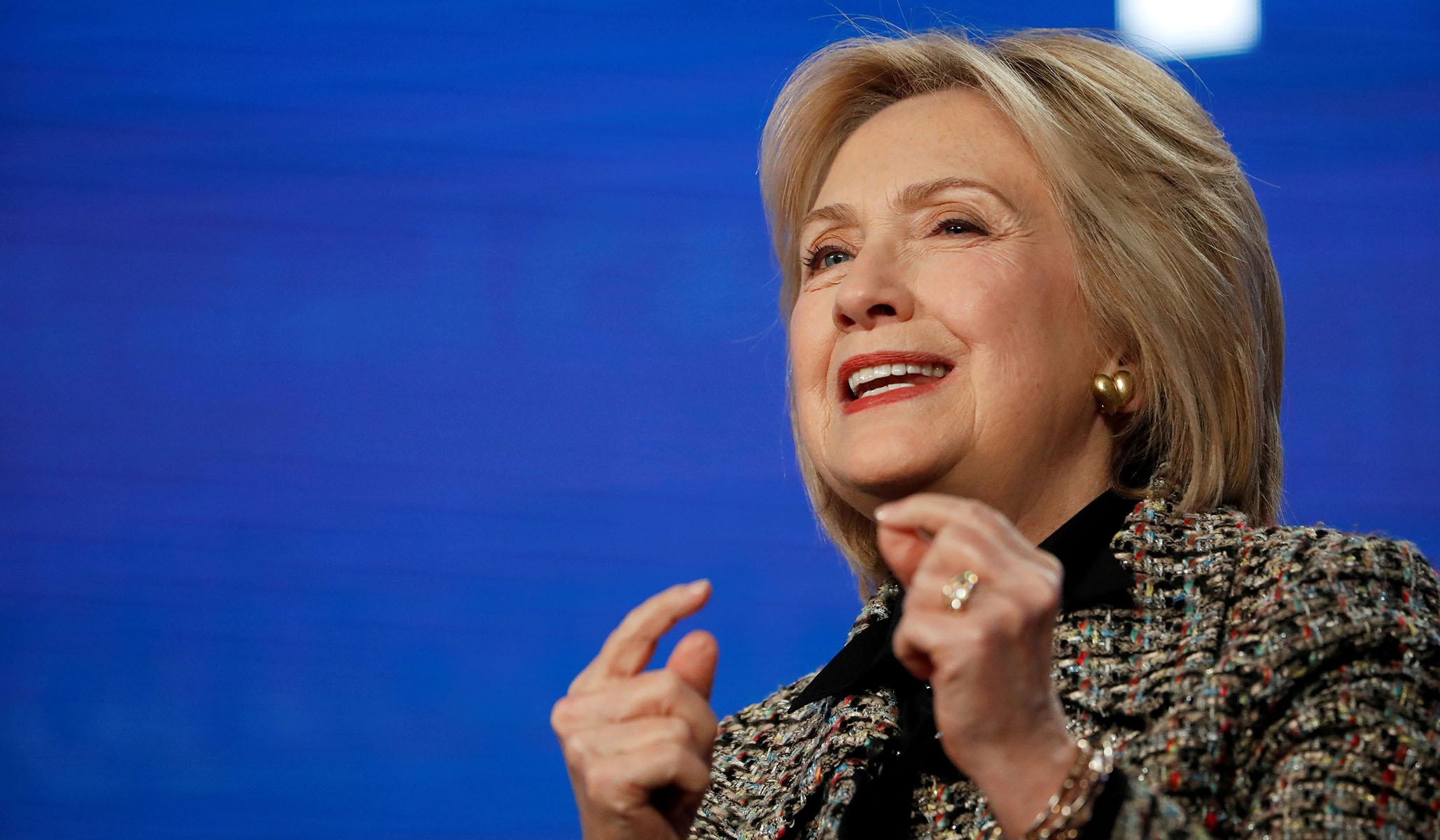 PODCAST TRANSCRIPT:
Huma Abedin: From high atop the HillaryDome, in a pantsuit made entirely out of right-wing tears, it's the Hiiiiillllllllarrrrry Cllllllinnntonnnn Podcast!
(Pre-recorded applause)
Hillary Clinton: Hahahaha. Hahahaha. That's a fun introduction, Huma, and I am enjoying the fun and lively nature of it, by laughing as I did just now and will again, as soon as I finish this sentence. Hahahaha hahaha. Haha. Fun!
Huma Abedin: We've got a great show today, Hillary.
Hillary Clinton: We do! I'm really excited to dive into it. We're going to talk politics and policy and maybe even throw a little pop culture into the mix, but …