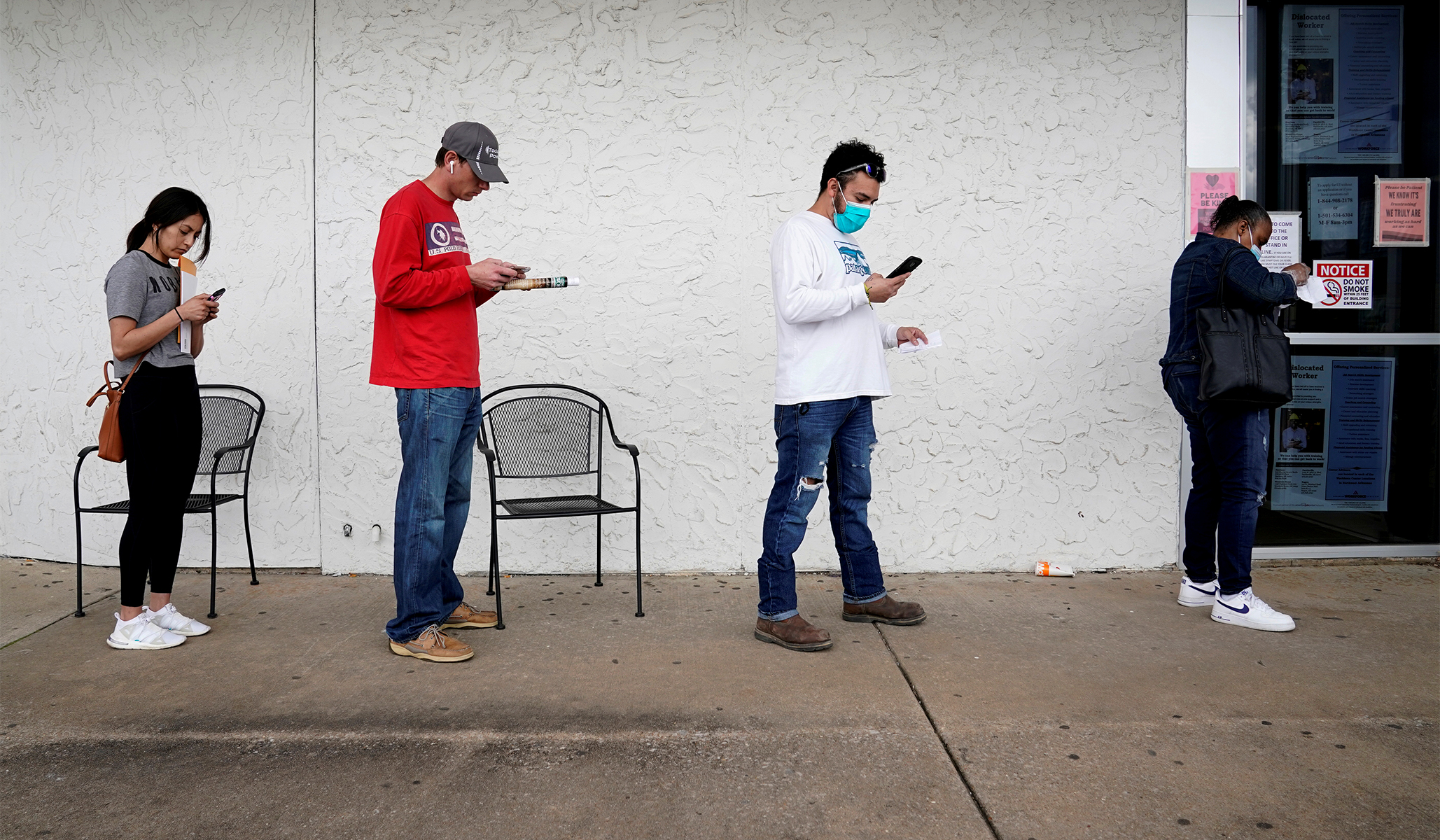 The Department of Labor revealed Thursday that an additional 3.2 million Americans filed new jobless claims last week, bringing the total number of Americans seeking unemployment benefits to over 33 million since mid-March.
The data aligned with predictions from economists, who expected 3 million new claims for the week ending May 2, and suggested numbers slowed for the fifth week in a row since a peak of 6.8 million claims at the end of March. But with April's new unemployment rate set for release on Friday, estimates show that over 20 percent of the country's workforce is now out of work.
Continuing claims — the total number of Americans receiving unemployment benefits — hit a new high of 22.6 million in the week ended April 25, raising the insured unemployment rate, or the number receiving benefits as a share of the labor force based on eligibility, to 15.5 percent.
A group of Republican Senators cited high unemployment rates in a letter to President Trump, asking for the administration's recent "pause" on immigration to include a prohibition on guest-worker visas.
"Congress MUST get focused on jobs. Rehire those laid off. Even in those parts of the country where workers can't physically return to the job, we can get them the security of their job back. That's how we will recover," Senator Josh Hawley (R., Mo.), one of the co-signers of the letter, tweeted in response to the jobless numbers.
This week, California became the first state in the country to access federal funding set aside for states to pay rising rates of those needing unemployment benefits. The Wall Street Journal found in an analysis that nearly half of all U.S. states have had their respective unemployment-fund balance fall at twice the typical rate from February through mid-April.
Send a tip to the news team at NR.