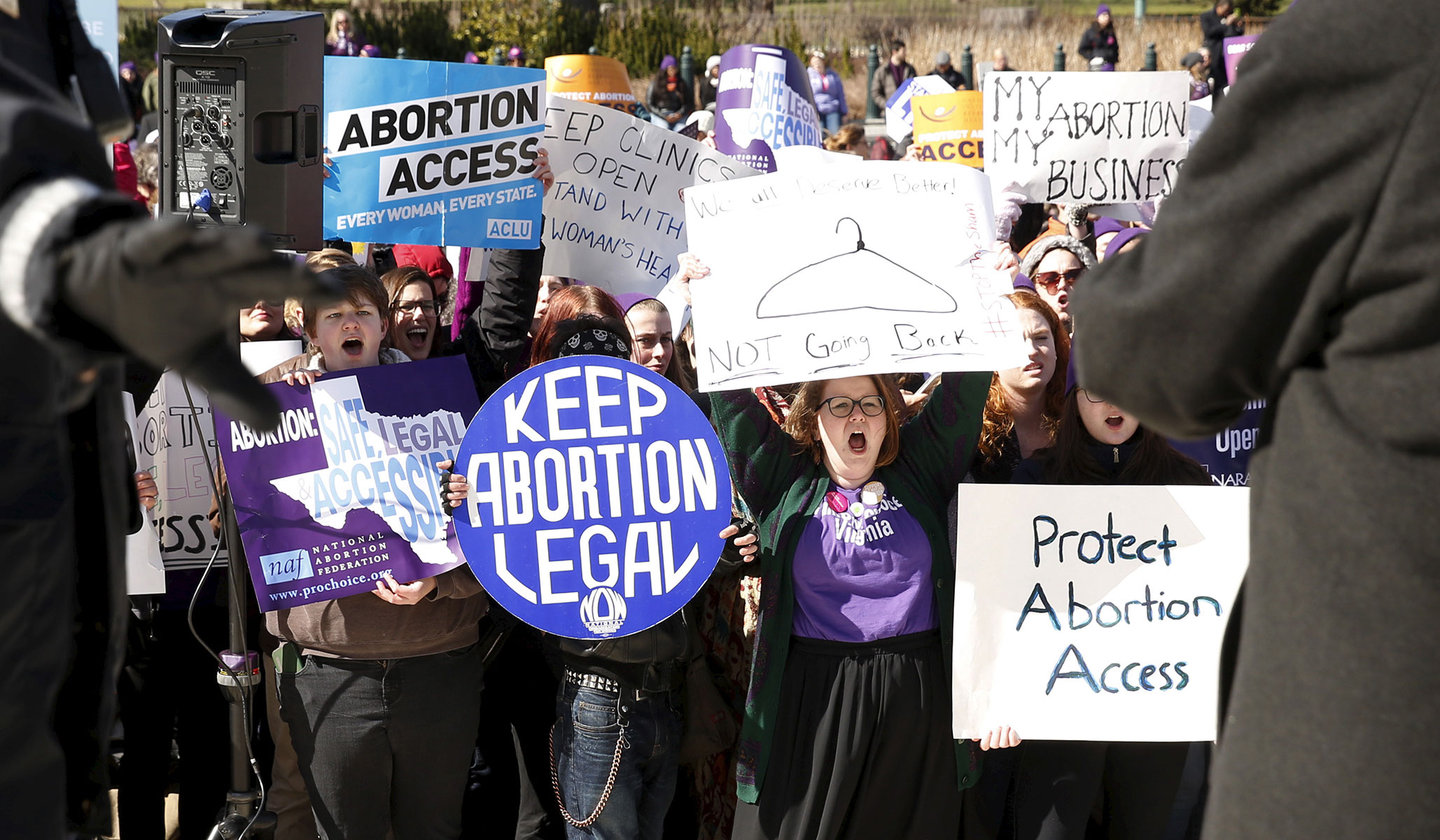 The Center for Reproductive Rights and other abortion-rights groups are suing Mississippi over the state's new 15-week abortion ban and other restrictions they call "unconstitutional."
Last month, Republican governor Phil Bryant signed onto the books the strictest abortion law in the country, which bans all abortions after 15 weeks of pregnancy except in cases of severe fetal abnormalities or when the mother's life is at stake. A federal judge blocked the law temporarily, though, in response to CRR's lawsuit.
The lawsuit has since been broadened to challenge other state restrictions and says the ban is "only the most recent salvo in what has been a 25-year legislative campaign to eliminate women's constitutional right to access abortion in Mississippi."
"Mississippi has attempted to circumvent the Supreme Court's rulings by passing a series of targeted laws and regulations designed to choke off access to abortion in the state, primarily by decreasing the number of providers of abortion care, while at the same time delaying and misinforming women who manage to reach these providers," the suit states.
The Jackson Women's Health Organization, the main plaintiff in the suit, opposes many restrictions including the 15-week cut-off for abortions, a requirement that only a doctor can perform an abortion, and a mandatory 24-hour waiting period for women who request an abortion.
"These laws are designed for one purpose only, and that's to put us out of business as well as removing a woman's right to decide her future," said clinic owner Diane Derzis.
Several other states are experimenting with extremely restrictive abortion laws, including Kentucky and Ohio. Some lawmakers hope to eventually challenge and overturn the landmark Supreme Court case Roe v. Wade, which established a constitutional right to the procedure.
Send a tip to the news team at NR.