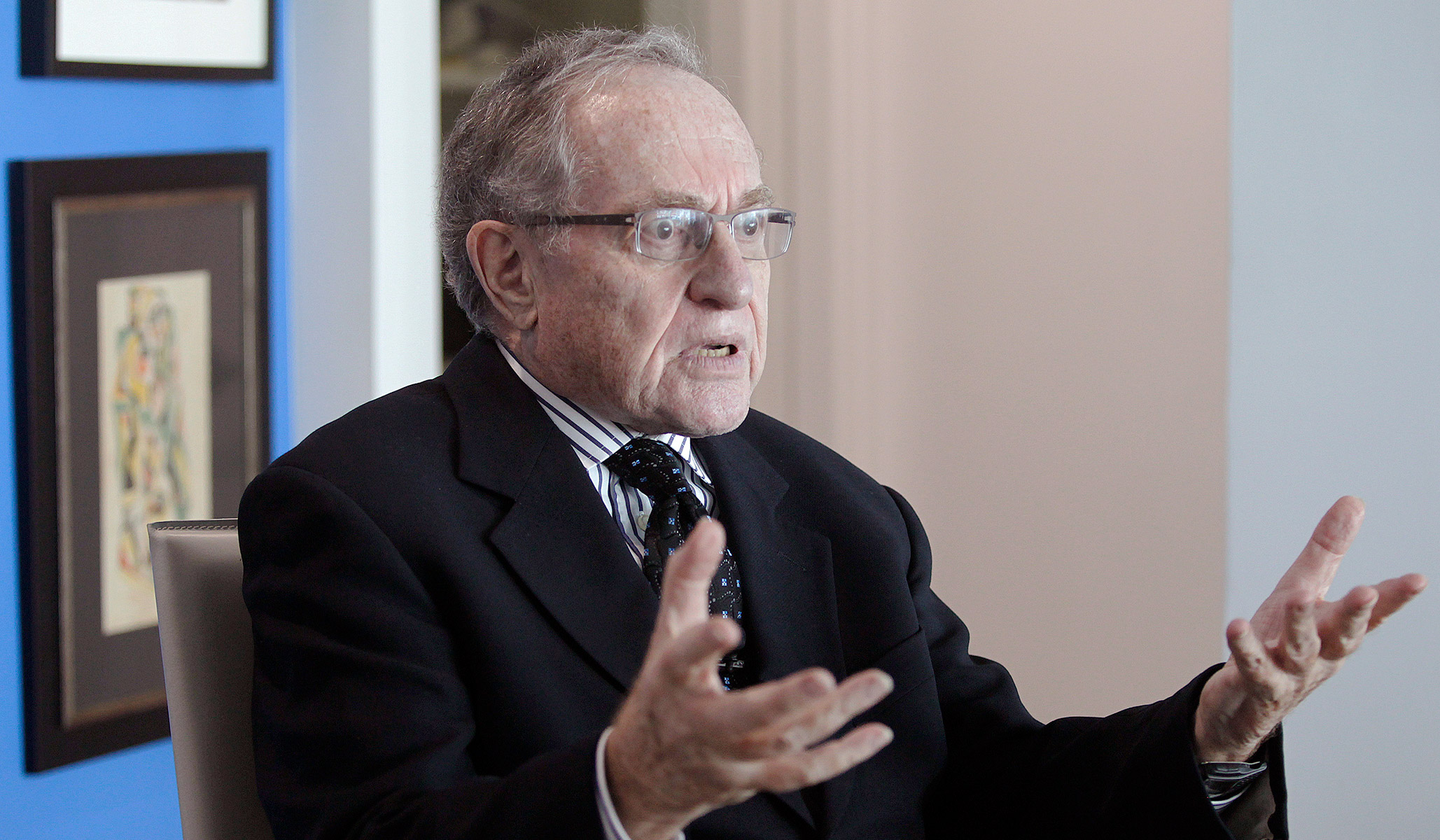 Alan Dershowitz took Fox News host Sean Hannity by surprise on his own show Monday evening, calling him out for failing to disclose that he was a client of Trump lawyer Michael Cohen.
Before Cohen's Manhattan office and residence were raided by the FBI earlier this month, the long-time Trump lawyer's "personal business dealings" had been the subject of a months-long criminal investigation by the U.S. Attorney's Office for the Southern District of New York. Court documents from the case revealed that Cohen had represented the president, former RNC deputy finance chairman Elliott Broidy, and an unnamed third client.
On Monday, Cohen's lawyers were ordered by a federal judge to reveal the identity that client, who turned out to be Hannity, and Dershowitz was slightly piqued by the revelation.
"First of all, Sean, I do want to say that I really think that you should have disclosed your relationship with Cohen when you talked about him on this show," Dershowitz opened. "You could have said just that you had asked him for advice or whatever, but I think it would have been much, much better had you disclosed that relationship."
Hannity argued that his relationship with Cohen was "minimal," and that he would deal with it later in the show.
"You were in a difficult situation, obviously," Dershowitz responded. "But you should have said that, and that would have been fair to say, that it was minimal. You were in a tough position, because A, you had to talk about Cohen, and B, you didn't want the fact that you had spoken to him to be revealed."
The Harvard Law professor went on to say that Hannity had the right to privacy, but added that, "It's a complex situation when you are speaking to millions of people."
Send a tip to the news team at NR.