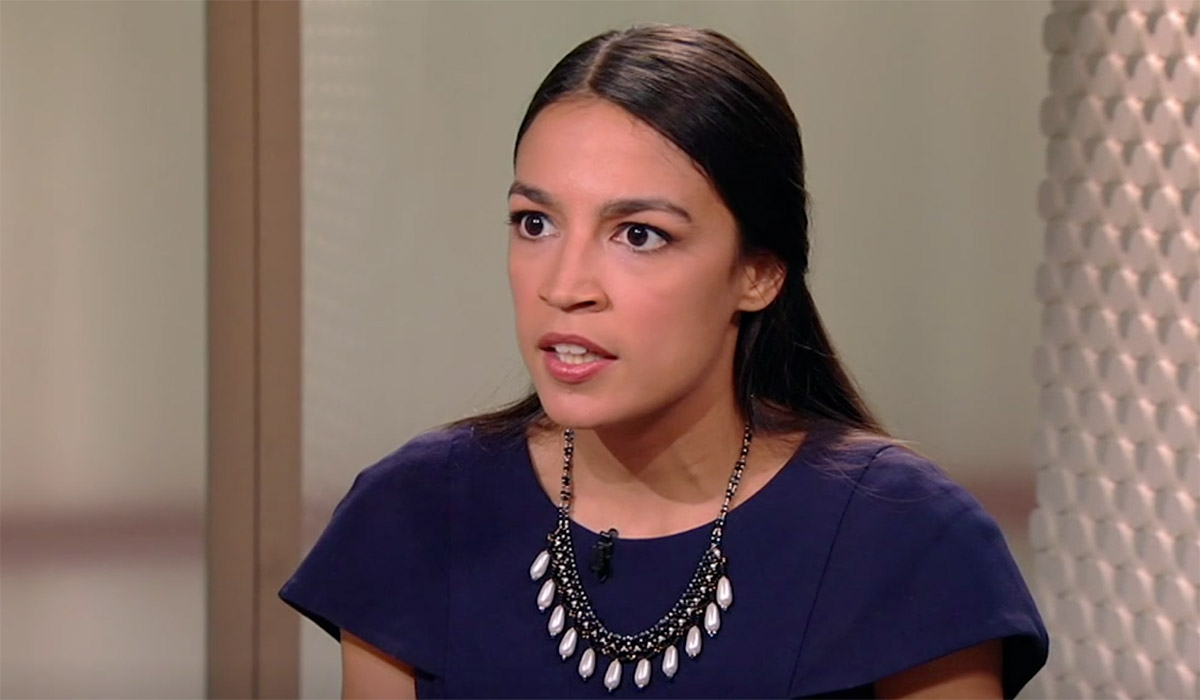 In an appearance on PBS's Firing Line Friday, New York Democratic congressional candidate Alexandria Ocasio-Cortez characterized the ongoing Israeli–Palestinian conflict as an "occupation" before ultimately conceding that she was not entirely familiar with the geopolitical particulars.
"I also think that what people are starting to see, at least in the occupation of Palestine, is just an increasing crisis of humanitarian condition and that to me is just where I tend to come from on this issue," Ocasio Cortez said when pressed to expand on her previous criticisms of Israel.
Asked to further explain her use of the word "occupation," the 28-year-old socialist hesitated before mentioning contested Israeli settlements in the West Bank: "Oh I think — what I meant is that the settlements that are increasing in some of these areas and places where Palestinians are experiencing difficulty in access to their housing and homes…"
Asked to expand still further on her answer, Ocasio-Cortex pleaded ignorance.
"I am not the expert on geopolitics on this issue," she said with a chuckle. "I am a firm believer in finding a two-state solution on this issue, and I'm happy to sit down with leaders on both of these — for me, I just look at things through a human-rights lens, and I may not use the right words. I know this is a very intense issue."
Socialist Alexandria Ocasio-Cortez attacks Israel, calls them the occupiers of Palestine.

When pressed on what she meant she struggled to give an answer and then admitted she does not know what she is talking about. pic.twitter.com/e3Uq1eupD3

— Ryan Saavedra (@RealSaavedra) July 16, 2018
The upstart Democratic Socialist condemned Israeli forces in May for firing on Palestinian protesters who were rushing the border at the direction of Hamas, characterizing the border defense as a "massacre."
Earlier in the "Firing Line" interview, Ocasio-Cortez claimed that their deaths were comparable to the killing of unarmed people in American cities.
"The lens through which I saw this incident [at the Israel–Gaza border], as an activist, as an organizer — 60 people were killed in Ferguson, Mo., 60 people were killed in the South Bronx, unarmed, 60 people were killed in Puerto Rico — I just look at that incident…just as an incident, and to me it would just be completely unacceptable if that happened on our shores," she said.
Send a tip to the news team at NR.