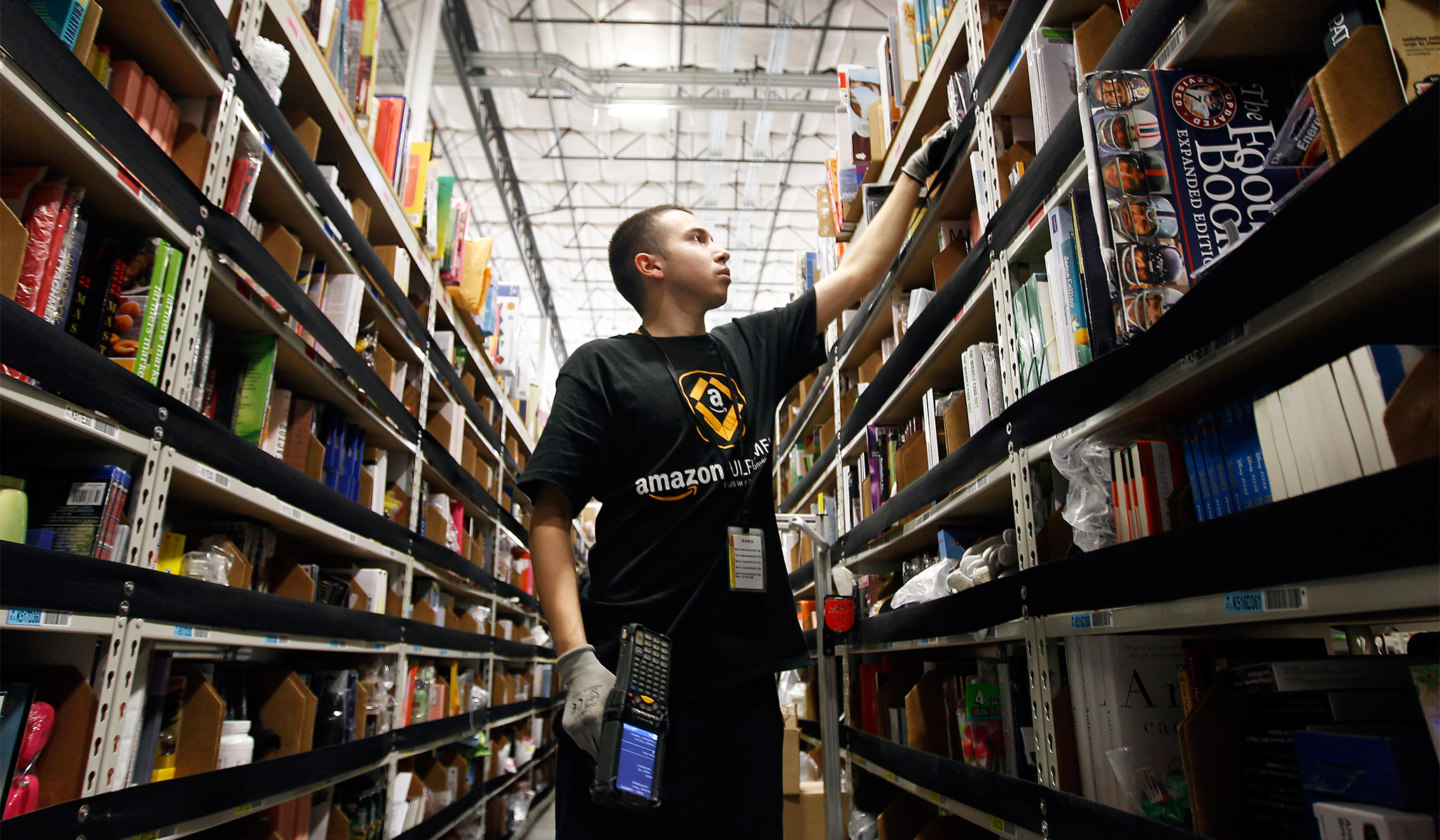 Amazon stock fell 5 percent during Monday trading after President Donald Trump resumed his attacks on the tech giant with a morning tweet criticizing the firm for exploiting the U.S. Postal Service and devastating brick-and-mortar retailers.
The loss, which wiped out more than $36 billion in Amazon's market value, came as the Dow plunged 758 points on the day amid intensifying trade-war fears.
Trump's Monday morning tweet bemoaned the perceived imbalance of Amazon's relationship with the U.S. Postal Service and the firm's detrimental effect on the nation's traditional retailers. The USPS charges Amazon a uniform rate applied to all bulk shippers and the company currently collects sales tax in all states that require it.
Only fools, or worse, are saying that our money losing Post Office makes money with Amazon. THEY LOSE A FORTUNE, and this will be changed. Also, our fully tax paying retailers are closing stores all over the country…not a level playing field!

— Donald J. Trump (@realDonaldTrump) April 2, 2018

The tweet — Trump's fourth discussing Amazon in the last week — comes after a Wednesday Axios report indicated Trump brings up his hostility toward the company whenever the conversation turns to regulating Facebook.
Trump has reportedly remained focused on attacking Amazon — in part due to his dislike for Amazon founder Jeff Bezos and the Bezos-owned Washington Post — despite the recent spate of negative coverage of Facebook's failure to protect user data.
Send a tip to the news team at NR.