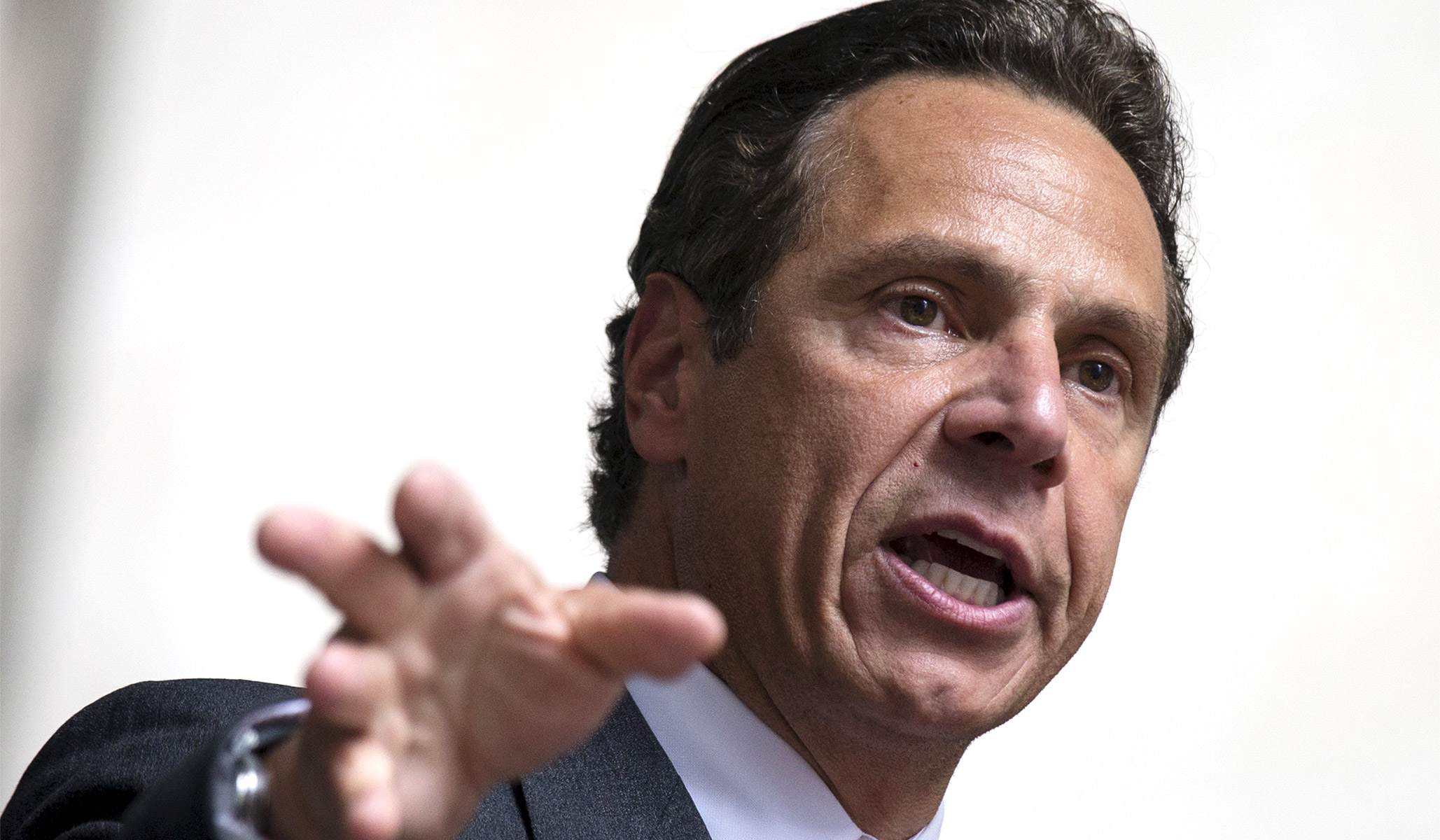 New York governor Andrew Cuomo on Friday backed away from his controversial assertion, made earlier this week, that "America was never that great."
"The expression I used the other day was inartful, so I want to be very clear," Cuomo told reporters. "Of course America is great and of course America has always been great. No one questions that."
The Democratic governor's initial remarks drew murmurs Wednesday from a Manhattan audience there to witness his signing of anti-sex-trafficking bills into law.
"We're not gonna make America great again," Cuomo said. "It was never that great. We have not reached greatness. We will reach greatness when every American is fully engaged."
President Trump responded to Cuomo Friday morning in several tweets, saying the governor's statement could be "career-threatening."
"When a politician admits that 'We're not going to make America great again,' there doesn't seem to be much reason to ever vote for him," the president said.
How does a politician, Cuomo, known for pushing people and businesses out of his state, not to mention having the highest taxes in the U.S., survive making the statement, WE'RE NOT GOING TO MAKE AMERICA GREAT AGAIN, IT WAS NEVER THAT GREAT? Which section of the sentence is worse?

— Donald J. Trump (@realDonaldTrump) August 17, 2018
Cuomo's office tried to control the backlash on Thursday, stating that Cuomo does think "America is great and that her full greatness will be fully realized when every man, woman, and child has full equality."
"America has not yet reached its maximum potential,"  Cuomo's press secretary said. "When the President speaks about making America great again — going back in time — he ignores the pain so many endured and that we suffered from slavery, discrimination, segregation, sexism and marginalized women's contributions."
"As you know, my family is evidence of American greatness," the governor said Friday as he walked back the comments. "My grandparents came to this country as poor immigrants and their son became governor and his son became governor. That's never been a question."
IN THE NEWS: 'New York Governor Andrew Cuomo: America "Was Never That Great"'
[jwplayer bfZ2GCGj-wKJ9CRQU]
Send a tip to the news team at NR.