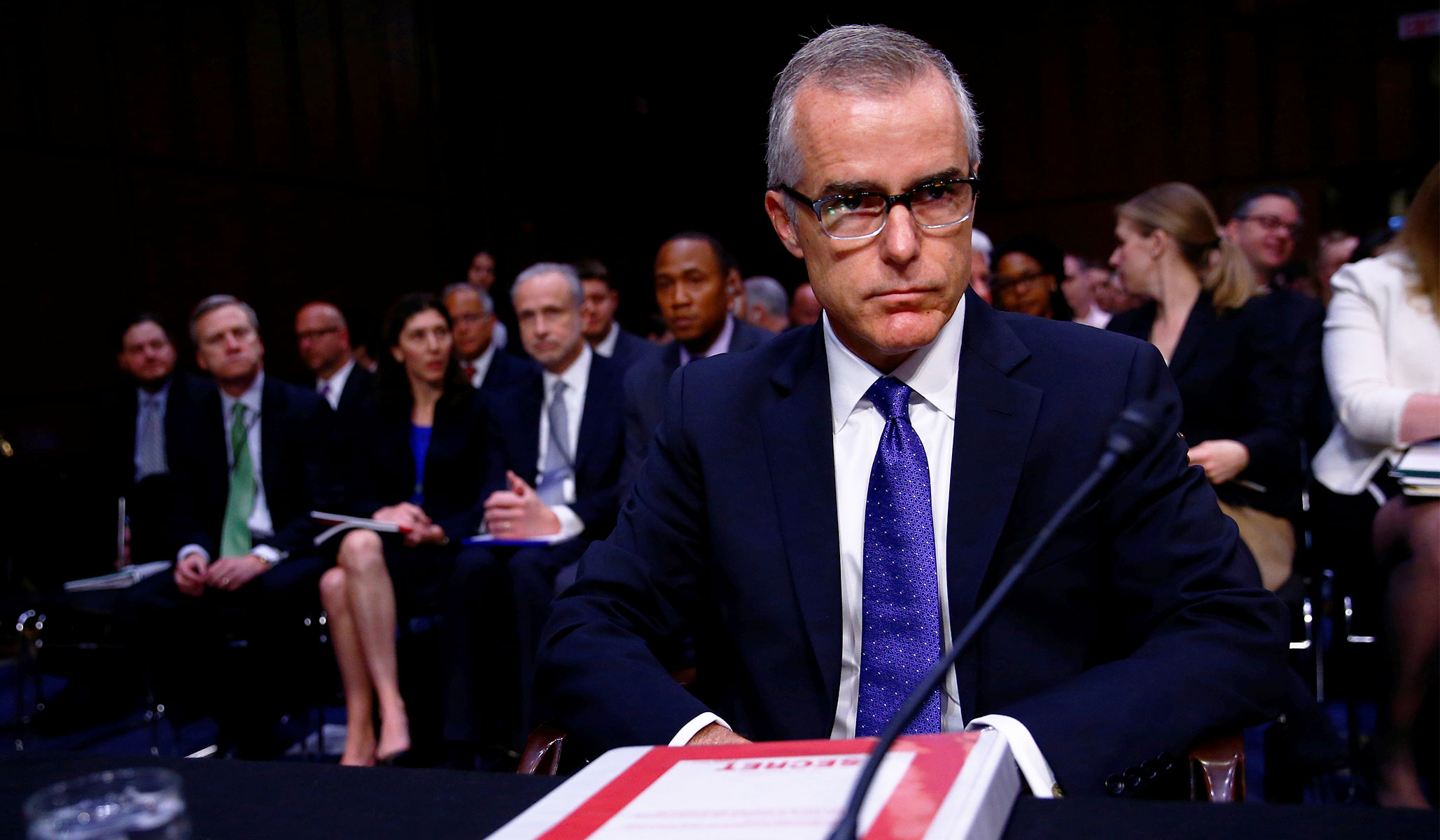 The Department of Justice's Office of the Inspector General (OIG) has sent a criminal referral regarding former deputy director of the FBI Andrew McCabe to the U.S. attorney's office in Washington, D.C., a source familiar with the matter told CNN Thursday.
Hours before McCabe's scheduled retirement in March, he was fired by Attorney General Jeff Sessions for "lacking candor" in interviews with federal investigators about his role in leaking information to a Wall Street Journal reporter in 2016.
An OIG report released last week confirmed that McCabe had in fact misled federal investigators on four separate occasions by insisting that he did not approve the leak, which was apparently intended to rebut rumors that McCabe had told FBI agents to "stand down" from their investigation of the Clinton Foundation. (The report asserts in a footnote that the substance of the leak was accurate, meaning McCabe's claim that he had, in fact, internally defended the bureau's right to continue the Clinton Foundation investigation was true.)
The report further indicated the disclosure did not fall under the "public interest" exception for disclosing ongoing investigations because it was made in order "to advance his personal interests at the expense of Department leadership."
Investigators also found that McCabe's account of his dealings with then-FBI director James Comey differed from Comey's account.
McCabe claimed that he told Comey he authorized the leak in an October 30 conversation and Comey "did not react negatively." Comey maintained that McCabe did not disclose his role in authorizing the leak, which he claims he found "problematic" because it revealed the existence of the previously undisclosed Clinton Foundation investigation.
The Department of Justice declined to comment.
Send a tip to the news team at NR.