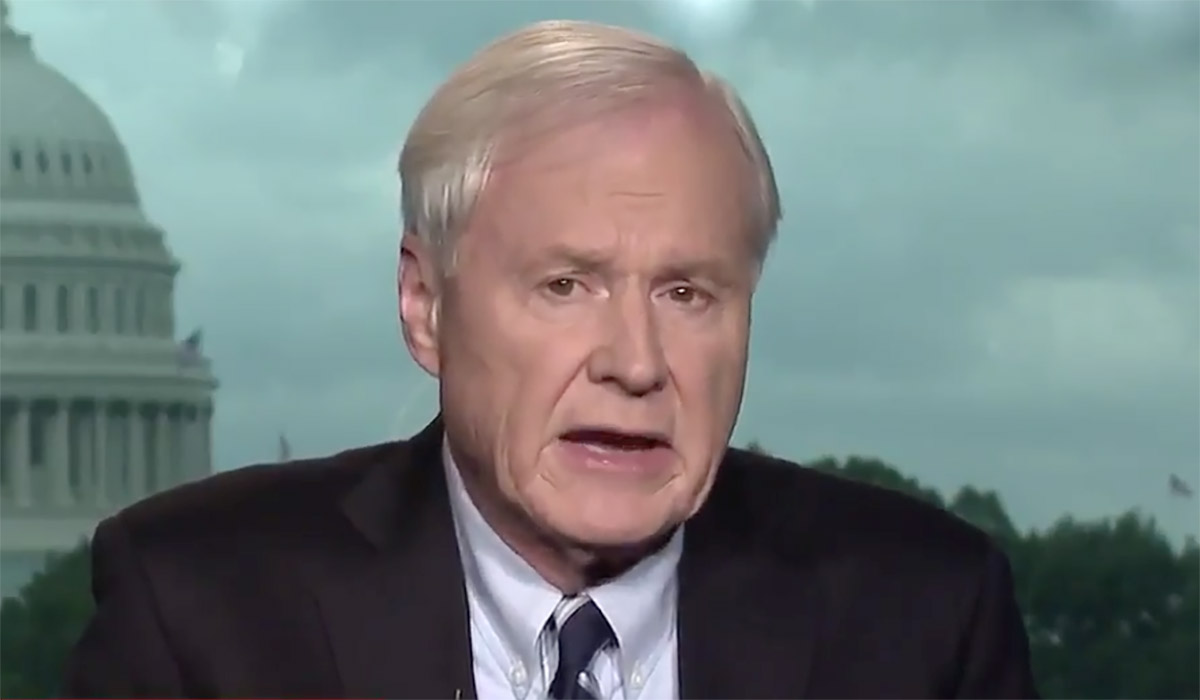 MSNBC's Chris Matthews called on Democrats to obstruct the nomination of Justice Anthony Kennedy's replacement to the Supreme Court Wednesday, minutes after Kennedy announced his retirement.
"I don't think the Democrats should allow even meetings to occur for Trump's nominee to fill this vacancy by Justice Kennedy," Matthews said on MSNBC's Hardball. "I think they have to fight eye for an eye for what happened in '16, where the Republicans led by Mitch McConnell refused to even consider or meet with Merrick Garland. I think if the Democratic leadership under Schumer allows this to go forward, they're going to have a huge problem with the Democratic base."
"I don't think the Democrats should allow meetings to occur with Trump's nominee .. I think they have to fight eye for eye for what McConnell in 2016." @HardballChris on Kennedy's retirement. pic.twitter.com/XJclwjwu7j

— The ReidOut (@thereidout) June 27, 2018
Matthews cited Republican obstruction of Barack Obama's nominee, Merrick Garland, which led to a 14-month vacancy on the high court, in suggesting Democrats would be held to account by their constituents if they don't adopt similar tactics to block Kennedy's replacement.
"There is no way politically that the Democratic base will stand for any kind of hearings or vote on a Trump nominee for the Supreme Court before the election. We've got an election in four and a half months. There is no reason to consider a Supreme Court replacement in that time," Matthews said.
When asked how the Democrats might obstruct the nomination given the recent rule change lowering the confirmation threshold for Supreme Court nominees from 60 votes to a simple majority, Matthews suggested that they should block unrelated legislation to delay a confirmation vote.
"There's a lot of dilatory tactics they can use on every bill before the Congress between now and November. If they don't use everything they've got, if they don't play hardball, I think they're through," Matthews said. "I know the Democratic base. They are very angry about this leadership. They don't believe they've fought hard enough against Trump."
"If [Kennedy] gets replaced by a hard-line social conservative the Democratic leadership will have hell to pay," he concluded.
Send a tip to the news team at NR.