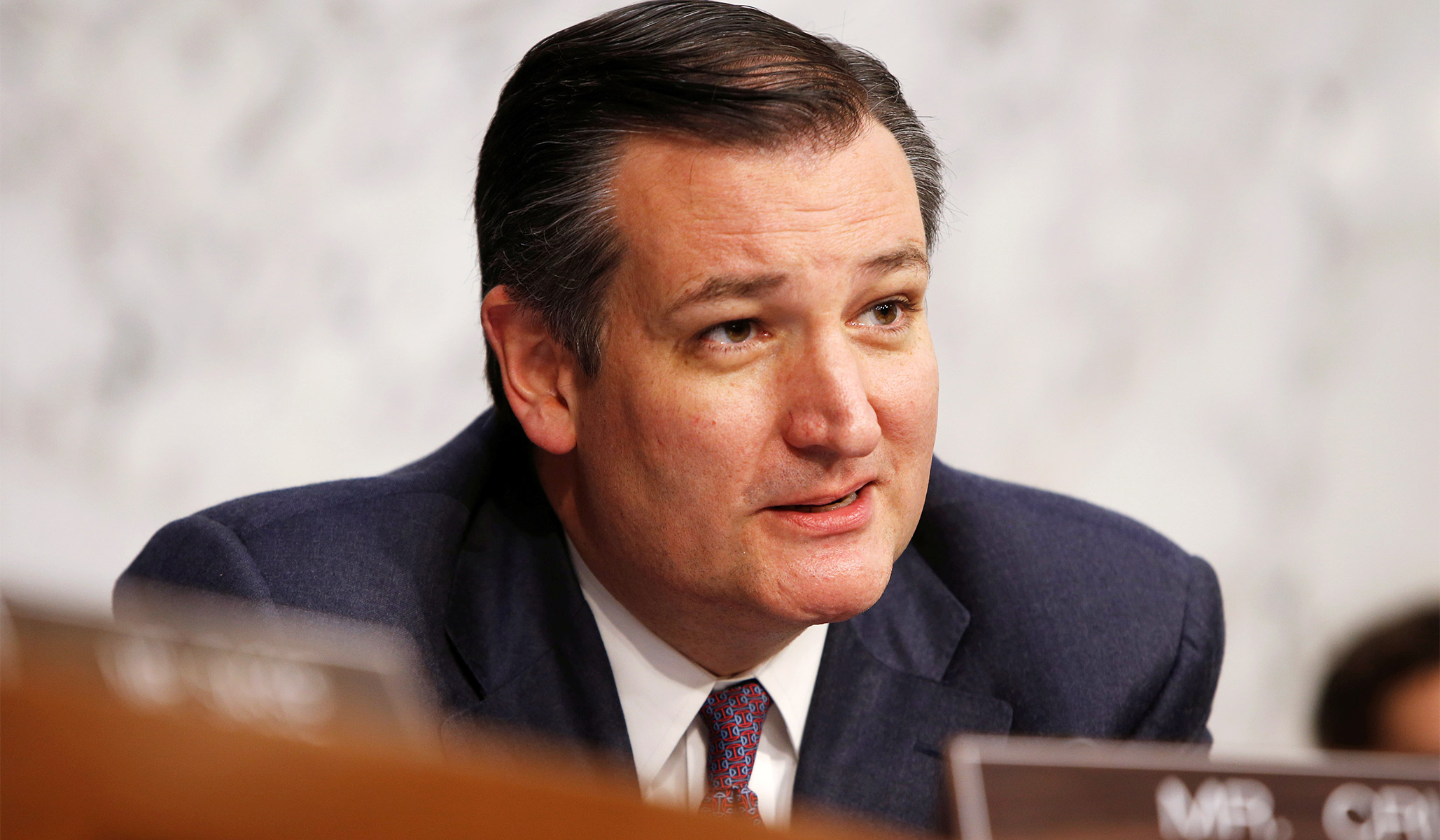 A group of protesters confronted Senator Ted Cruz of Texas in a Washington, D.C., restaurant on Monday evening, chanting loudly about the nomination of Brett Kavanaugh until Cruz and his wife left the restaurant.
In a pair of videos posted on Twitter by "Smash Racism DC," the crowd can be seen circling Cruz and his wife while shouting, "We believe survivors," in reference to the recent sexual-assault allegations against the Supreme Court nominee.
https://twitter.com/SmashRacismDC/status/1044408931169300481
"Hi, I'd love to talk to you about Brett Kavanaugh tonight. I'm a constituent, love to know what your vote is gonna be tonight. I know that you're very close friends with Mr. Kavanaugh," says one woman off camera as Cruz is seated at his table. "Do you believe survivors?"
"Senator, I have a right to know what your position is on Brett Kavanaugh," she adds.
"God bless you, ma'am," Cruz responds over the shouts.
"Bless you as well, I really appreciate you," the woman responds. "I'm a survivor of sexual assault. I believe all survivors. There are now three people who have come forward and who have said that Brett Kavanaugh has attacked them. I know that you're close friends with him. Could you talk to him about that? Could you talk to him about his position?"
As Cruz and his wife made their way to the exit, the protesters followed and continued to heckle them, blocking Cruz's wife from moving forward. "Excuse me, let my wife through," Cruz instructs the crowd.
"Beto's way hotter than you, dude!" says one protester, in reference to Democratic congressman Beto O'Rourke, Cruz's Senate challenger in Texas.
Once the couple left the restaurant, workers appeared to instruct the protesters to leave as well. The incident is reminiscent of a June protest that drove Homeland Security Secretary Kirstjen Nielsen out of a D.C. restaurant. That disruption was also recorded and posted on Twitter by "Smash Racism DC," a group that professes on its Facebook page to fight "Nazis, the Ku Klux Klan, the Aryan Nations."
https://twitter.com/SmashRacismDC/status/1009234229899792385
Cruz has encouraged Christine Blasey Ford to testify regarding her allegation that Kavanaugh pinned her down and tried to remove her clothes at a high-school party 36 years ago. Ford and Kavanaugh are scheduled to testify publicly before the Senate Judiciary Committee on Thursday.
Send a tip to the news team at NR.