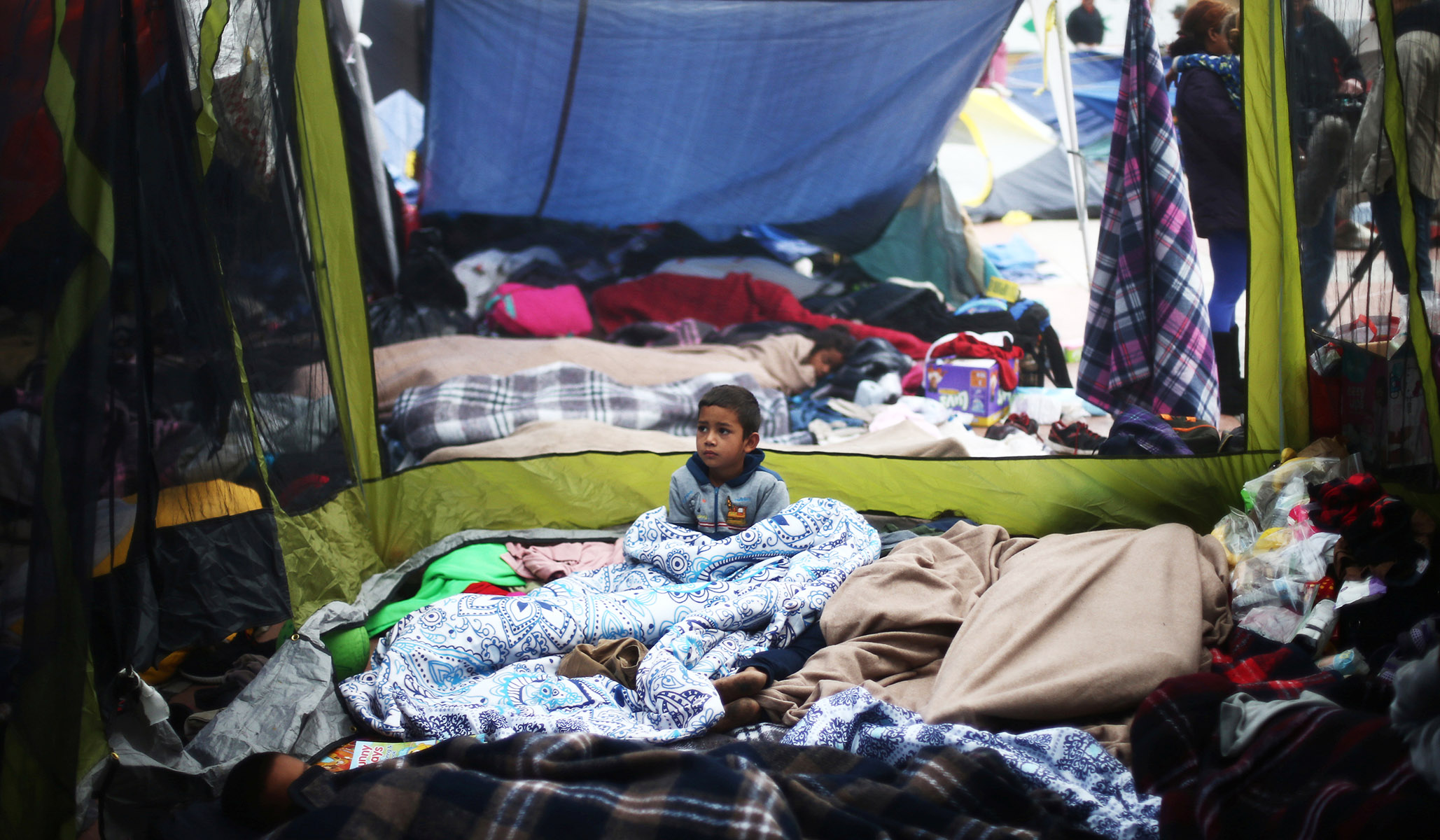 Arizona Republic corrected Thursday an op-ed published last week that erroneously claimed the "the federal government has lost — yes, lost — 1,475 migrant children in its custody" (emphasis added).
"An earlier version of this column mischaracterized the legal status of 1,475 undocumented migrant children who crossed the U.S.-Mexico border without their parents. Those children were placed in the custody of sponsors screened by the U.S. Department of Health & Human Services. They are no longer in federal custody," the correction reads.
The correction comes days after the New York Times, Vox, and the Washington Post published articles explaining that — contrary to the claim made in the Arizona Republic op-ed, which was later reprinted in USA Today — HHS did not lose children in its custody. Rather, HHS employees were unable to contact the sponsors entrusted with 1,475 migrant children stopped while trying to cross the border unaccompanied last year. That distinction was made clear in the congressional testimony of HHS official Steve Wagner, which the initial op-ed relied on and mischaracterized.
When asked earlier this week why no correction had been issued given the explicit nature of the error, USA Today referred all inquiries to the Republic, it's local affiliate, where the op-ed first ran. The Republic did not respond to multiple inquiries, opting instead to respond by conceding the point in a follow-up column.
"The argument goes that once the government turns the children over to others the kids are not technically in its custody. Let's concede that is technically true," the columnist writes, casting the distinction as a matter of semantics before digressing into an argument about the government's ultimate moral responsibility for children entrusted to the care of adult sponsors, who are most often relatives and who may or may not return HHS employees' phone calls.
Send a tip to the news team at NR.