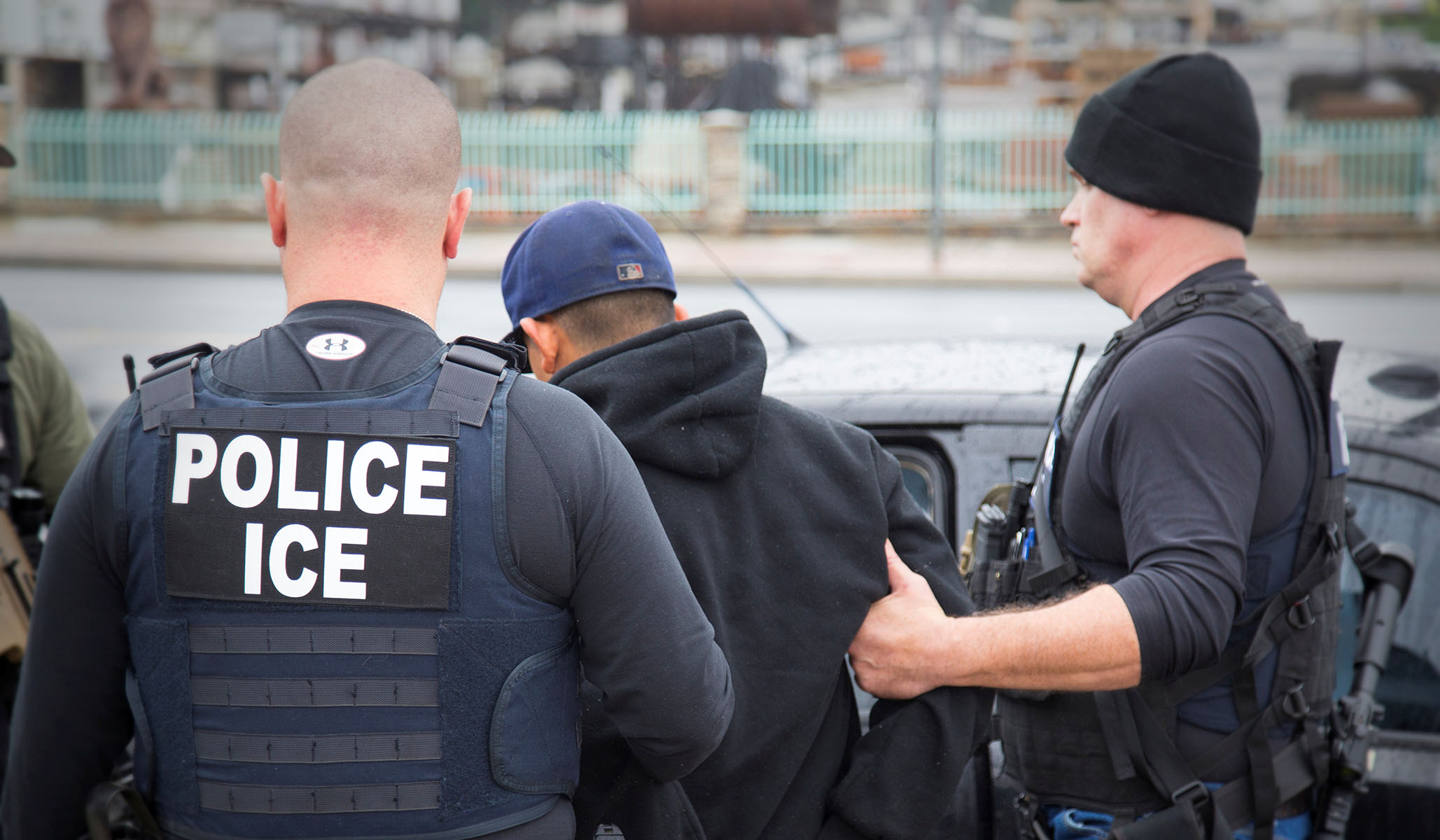 Atlanta mayor Keisha Lance Bottoms signed an executive order on Thursday requiring that all Immigration and Customs Enforcement (ICE) detainees be transferred out of city custody immediately.
"Atlanta will no longer be complicit in a policy that intentionally inflicts misery on a vulnerable population without giving any thought to the horrific fallout," Bottoms said at a City Hall news conference, according to the Atlanta Journal Constitution. "As the birthplace of the civil-rights movement we are called to be better than this."
The announcement comes roughly two months after a previous executive order — issued in the wake of the Trump administration's adoption of a "zero tolerance" immigration-enforcement policy — declared that city jails would not accept any new ICE detainees.
The number of ICE detainees in Atlanta jails has fallen from 205 in June, when the initial executive order was issued, to just five as of Wednesday. Of the 200 detainees removed from Atlanta jails in the interim, some have been released, some have been deported, and some have been transferred to various nearby detention centers.
Georgia secretary of state Brian Kemp, the state's Republican gubernatorial nominee, issued a harshly critical statement in response to the order.
"The City of Atlanta should focus on cleaning up corruption and stopping crime — not creating more of it," Kemp said.
A number of other localities, including Sacramento County, Calif., and Springfield, Ore., previously discontinued, or chose not to renew, federal contracts that required the imprisonment of ICE detainees.
"What began as a routine jail contract in 2012, a contract that requires no direct input from the council, has become a lightning rod for our community in 2018," Springfield mayor Christine Lundberg said, according to the Eugene Register-Guard. "The fear, hatred, and just plain craziness at the national level has drowned out any hope of making a pragmatic decision in Springfield."
As of June, Atlanta had received $7.5 million from the federal government to hold ICE detainees this fiscal year, comprising more than one fifth of the city's total annual jail budget, the Journal Constitution reports.
IN THE NEWS: '[WATCH] Senior Trump Official Describes Resistance Inside Trump Administration'
Send a tip to the news team at NR.