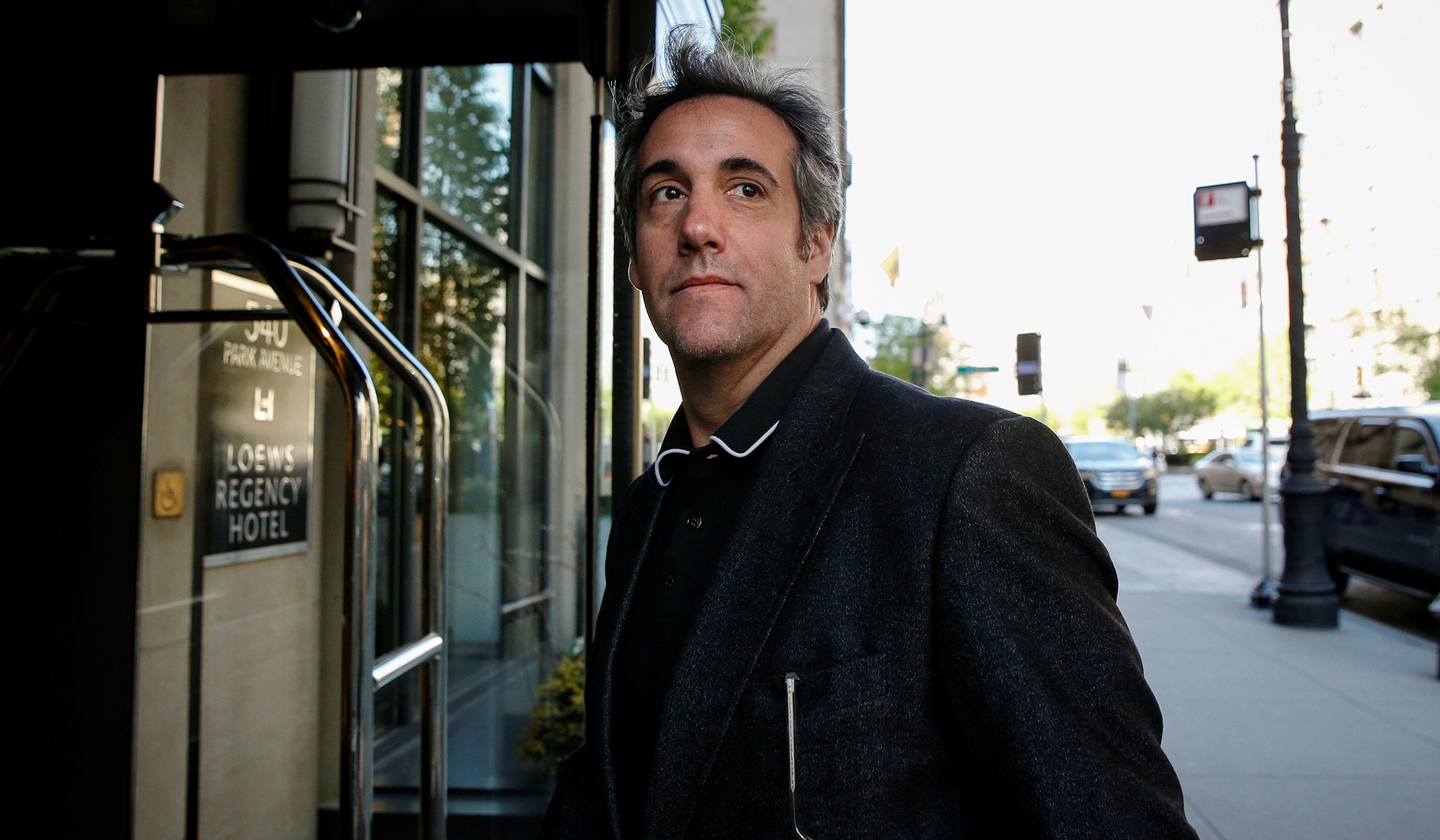 AT&T CEO Randall Stephenson said Friday that the firm's hiring of Michael Cohen to provide insight into the Trump administration was "a big mistake."
Earlier this week, it was revealed that AT&T paid Cohen, President Trump's personal attorney, $600,000 over the course of last year after he sought out the telecom company's Washington, D.C. team to offer insights into the Trump administration's internal dynamics.
"To be clear, everything we did was done according to the law and entirely legitimate. But the fact is, our past association with Cohen was a serious misjudgment," Stephenson wrote in a memo to employees obtained by CNN. "In this instance, our Washington D.C. team's vetting process clearly failed, and I take responsibility for that."
Internal AT&T documents obtained by the Washington Post reveal Cohen was brought on specifically to provide information related to AT&T's $85 billion merger with Time Warner, which is currently pending before the Federal Communications Commission and the Department of Justice.
The memo explicitly denied that Cohen had provided direct access to anyone in the administration, as many have speculated: "We didn't ask him to set up any meetings for us with anyone in the administration and he didn't offer to do so."
Bob Quinn, one of the executives involved in retaining Cohen, will be retiring, according to Stephenson.
The relationship between AT&T and Cohen was first revealed by Stormy Daniels's lawyer, Michael Avenatti, on Tuesday. Avenatti claimed that he had evidence of $200,000 in payments made over four months, before CNN and other outlets obtained financial records indicating that AT&T had actually paid Cohen $50,000 per month for the entirety of 2017.
AT&T is one of a number of large firms that paid Cohen through his shell corporation, Essential Consulting LLC, to assist them in navigating the new administration. Novartis, a Swedish pharmaceutical giant with business pending before the FDA, offered a similar explanation for its payments to Cohen.
"We made a mistake in entering into this engagement and, as a consequence, are being criticized by a world that expects more from us," Novartis CEO Vasant Narasimhan wrote in a memo to employees.
Send a tip to the news team at NR.