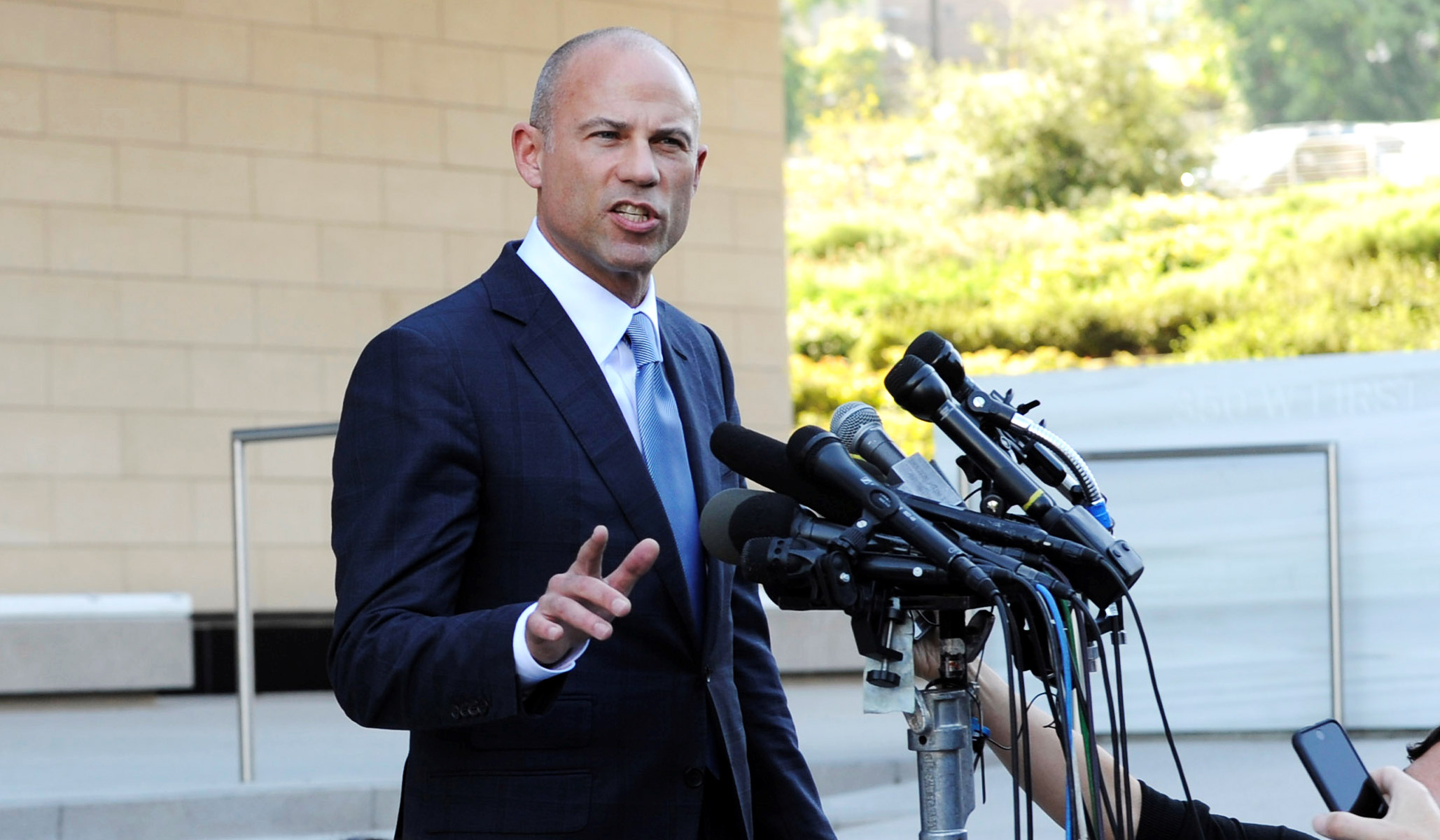 Michael Avenatti, the prospective contender for the 2020 Democratic presidential nomination who rose to prominence representing porn star Stormy Daniels in her lawsuit against President Trump, told Time magazine in an interview published Thursday that his identity as a white male would make him a more attractive candidate.
"I think it better be a white male," Avenatti said of the 2020 Democratic presidential nominee. "When you have a white male making the arguments, they carry more weight. Should they carry more weight? Absolutely not. But do they? Yes."
Avenatti, who said he regretted the advantage he believes is afforded by his race and gender, was scorned by many prominent Democrats in the wake of Brett Kavanaugh's contentious confirmation hearings after he publicized a client's dubious accusations that Kavanaugh participated in a gang-rape ring in high school.
Despite the pushback from critics who accused him of distracting from Christine Blasey Ford's allegations against Kavanaugh, Avenatti has continued to tease a 2020 presidential run. To that end, earlier this month he launched Fight PAC, a super PAC dedicated to electing Democrats to the House in November and himself to the White House in 2020.
Despite these early moves, Avenatti's political ambitions have been threatened in recent days by a series of legal defeats. A Los Angeles Superior Court ordered Avenatti Monday to pay his former law partner $4.85 million in unshared profits, which he personally promised to reimburse as part of an earlier settlement. Less than an hour later, a Santa Ana, Calif. judge ordered that Avenatti's law firm be evicted from its offices after failing to pay rent for four months.
Send a tip to the news team at NR.