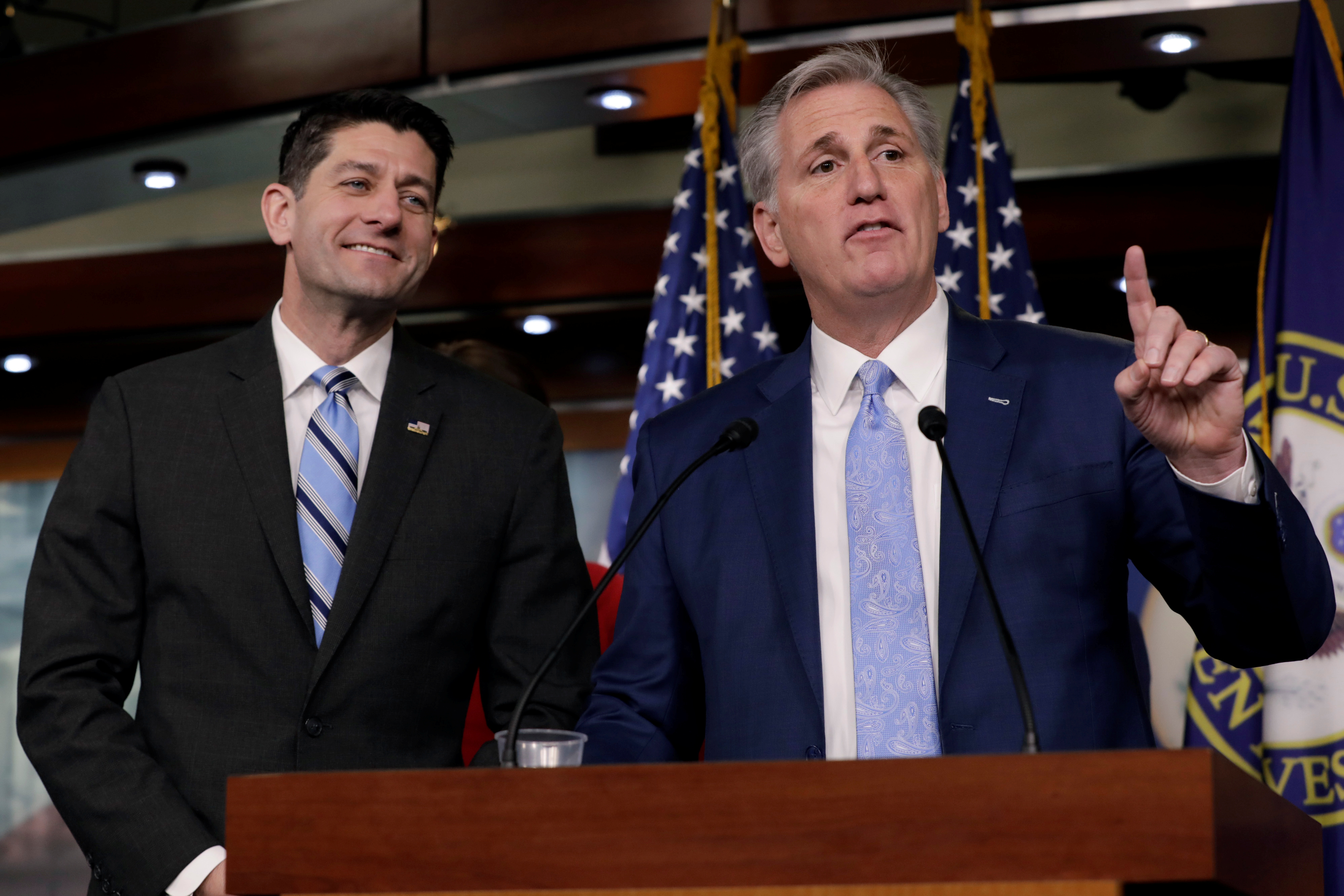 The House of Representatives will vote on a balanced budget amendment to the Constitution Thursday evening in a likely futile gesture toward fiscal responsibility.
Even the amendment's conservative supporters acknowledge it has little to no chance of passing either chamber. Proponents argue it is worth advancing regardless, prompting speculation that the effort is a political stunt designed to reassure constituents concerned by the recent omnibus spending bill, which is expected to add roughly $16 billion to the federal deficit.
Senator Bob Corker (R., Tenn.), a budget hawk who says he would only vote on the bill in the unlikely event it receives a two-thirds majority in the House, mocked the effort as a transparent political ploy.
"What a joke. What a joke. It is the biggest joke in the world," Corker told the Washington Post. "It's a way for people to hide behind making tough decisions. I'm for a balanced-budget amendment, but the way it's drafted, it's just to give people cover. We've got the House, the Senate, and the presidency. If we wanted to figure out a way to balance the budget we could do it."
Representative Mark Walker (R., N.C.) defended the amendment on the grounds that it would fulfill promises the party made to voters, and dismissed accusations of political theatrics, citing his longstanding advocacy for the measure.
"It's basically fulfilling your promises," said Walker, who helped secure a commitment from leadership to hold the vote last fall. "I know it kind of looks more showy coming out of response of a lot of the Republican base regarding the omnibus, but this is something in all fairness that had been worked on. And that's why I don't necessarily understand all the criticism because this has been in the works for some time."
In an effort to contain the fallout from the hastily signed spending bill, President Donald Trump is considering slashing some portion of its $1.3 trillion in spending through the recision process. That second effort also appears unlikely to succeed, as a number of Republican lawmakers have already criticized the White House for even considering abandoning the commitments it made when Trump signed the bill.
Send a tip to the news team at NR.