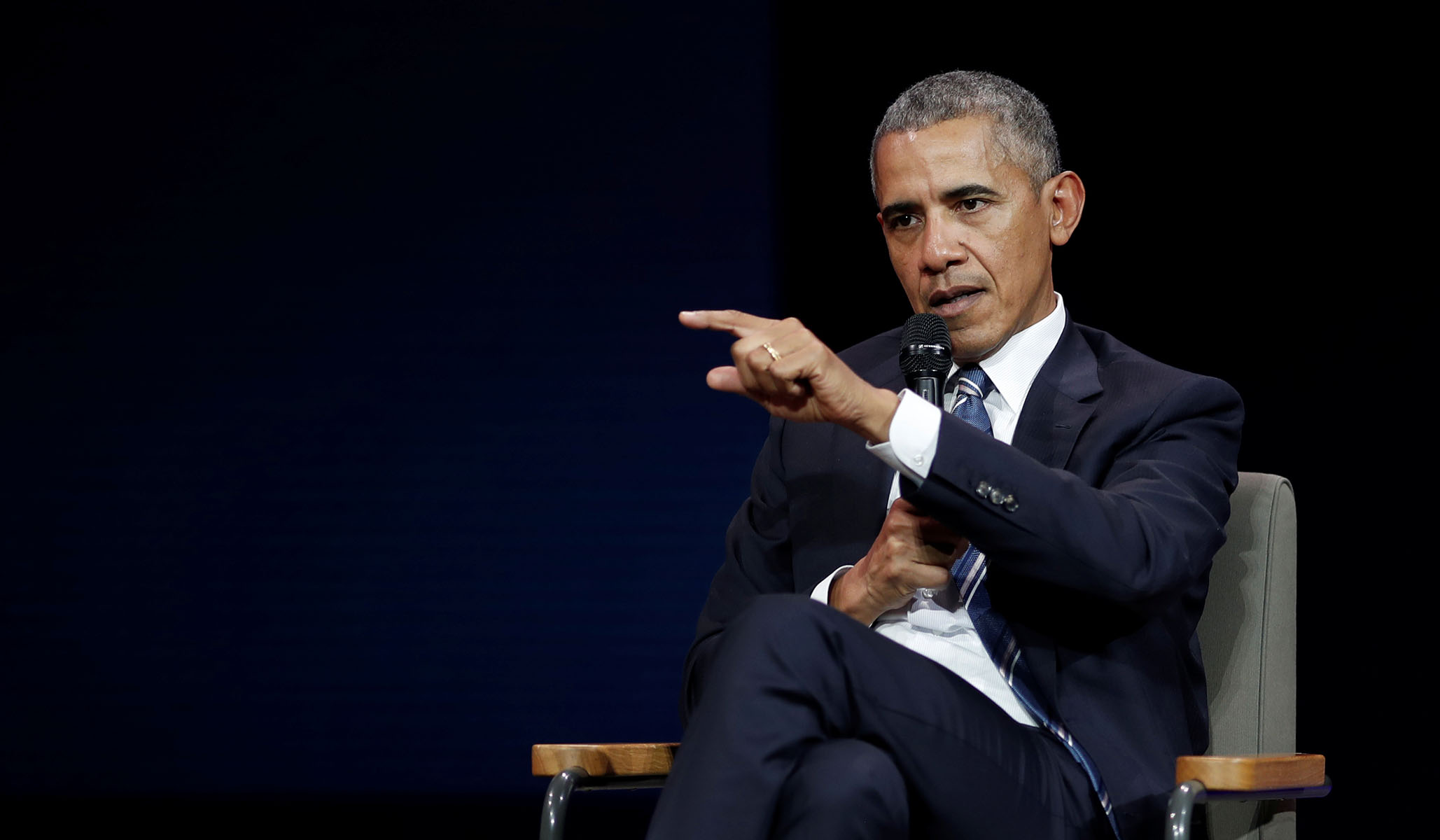 President Obama said Tuesday that the Trump administration's withdrawal from the Iran nuclear deal is a "serious mistake" and will likely hurt America's standing on the world stage.
Obama, whose administration brokered the deal in 2015, warned in a statement after the withdrawal was announced that "the consistent flouting of agreements that our country is a party to risks eroding America's credibility, and puts us at odds with the world's major powers."
Without the deal, Obama said he fears that the U.S. "could eventually be left with a losing choice between a nuclear-armed Iran or another war in the Middle East."
President Trump announced America's withdrawal from the deal on Tuesday afternoon.
"This was a horrible one-sided deal that should have never, ever been made," Trump said at the White House in announcing the decision. "It didn't bring calm, it didn't bring peace, and it never will."
The announcement places the Trump administration at odds with the deal's European signatories, all of whom continue to advocate for keeping it in place. In the aftermath of the news, Iranian president Hassan Rouhani said his regime will continue to comply with the deal so long as the remaining five signatories — France, the United Kingdom, Germany, China, and Russia — continue to honor its terms; failing that, he said, Iran would ramp up uranium enrichment in the coming weeks.
Send a tip to the news team at NR.