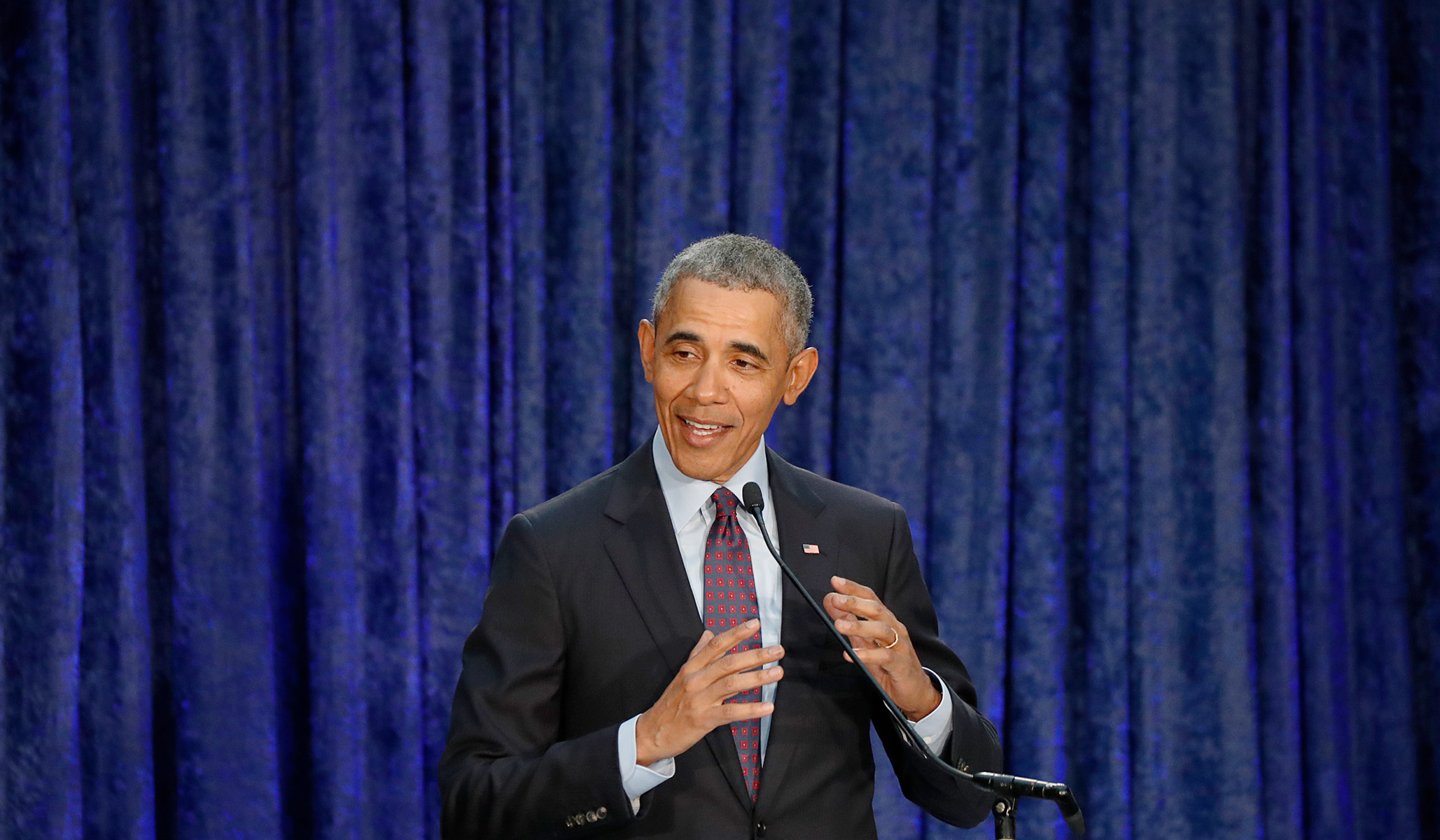 Time Magazine's annual 100 Most Influential People list has been released, and the entry for student gun-control activists of Marjory Stoneman Douglas High School has a surprising author: President Obama.
In his profile, the former president praises the courage of Davig Hogg, Emma González, Cameron Kasky, Jaclyn Corin, and Alex Wind, five survivors of the Valentine's Day school shooting in Parkland, Fla. who have gone on to become public faces of the gun-control movement.
"Our children are calling us to account," the former president writes. "They have the power so often inherent in youth: to see the world anew; to reject the old constraints, outdated conventions and cowardice too often dressed up as wisdom."
Hogg, González, Kasky, Corin, and Wind have rallied with other teens around the country in favor of stricter restriction on guns since the Parkland shooting. They were among the organizers of the March for Our Lives, which drew hundreds of thousands of protesters to the nation's capital last month.
"Seared by memories of seeing their friends murdered at a place they believed to be safe, these young leaders don't intimidate easily," Obama writess. "Our history is defined by the youthful push to make America more just, more compassionate, more equal under the law," he adds, noting that African-Americans and Latinos have joined the movement and expanded it to address gun violence outside of schools, especially in crime-ridden neighborhoods.
"This generation—of Parkland, of Dreamers, of Black Lives Matter—embraces that duty. If they make their elders uncomfortable, that's how it should be."
The former president also takes a shot at the Republican Congress and calls the NRA and its allies "mealymouthed politicians or mendacious commentators peddling conspiracy theories," in the Time profile.
The teenagers have vowed not to stop fighting until they see Congress act, saying they will vote out members who oppose the strict gun-control measures they support. Some conservative Parkland survivors, victims, and their families, meanwhile, have not been welcomed into the school-safety conversation because they place less emphasis on restricting guns and more on preventative measures like mental-health reform and strengthening school-security systems.
Send a tip to the news team at NR.