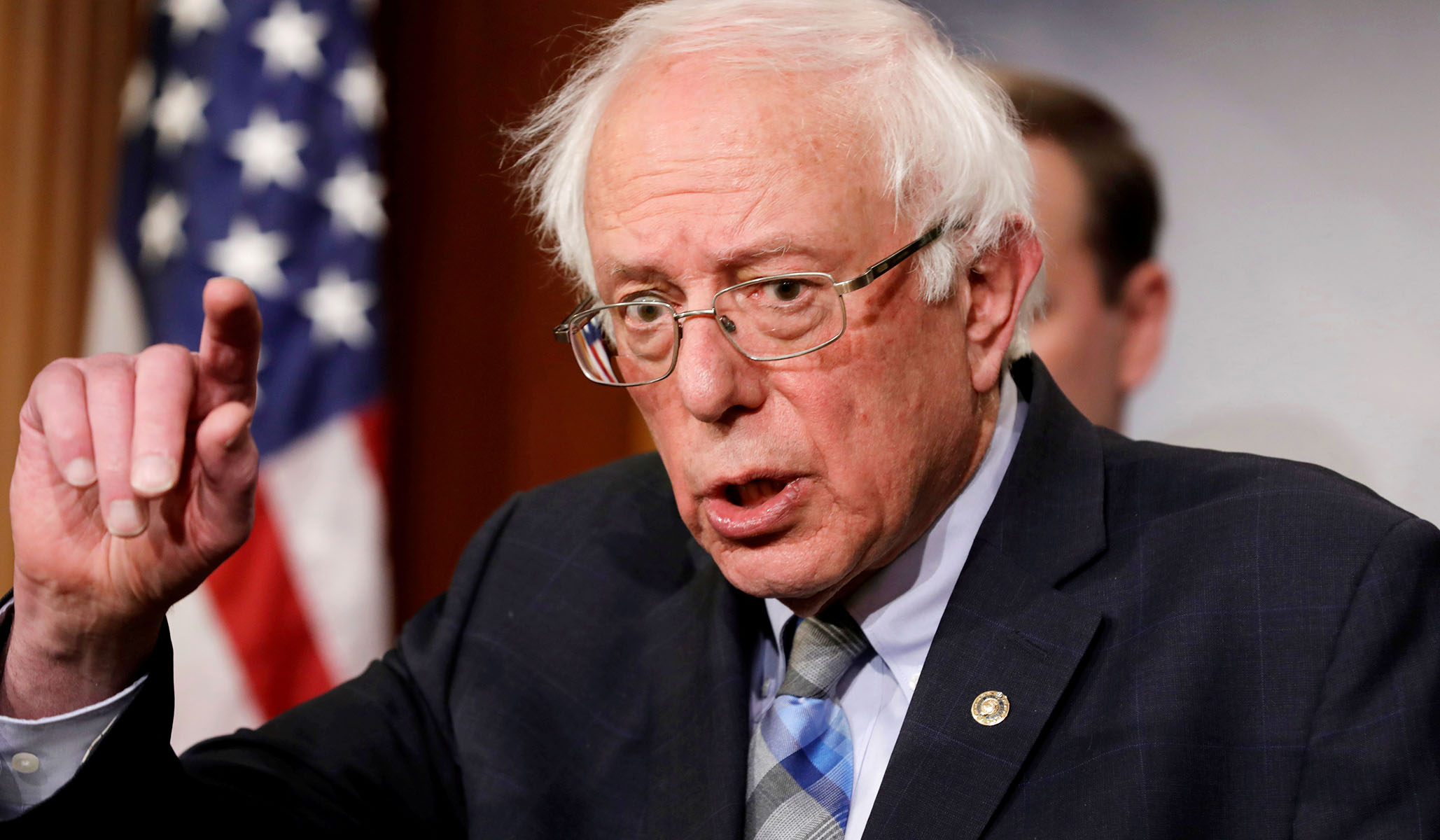 Senator Bernie Sanders (D., Vt.) dismissed Friday the notion that the recently introduced Green New Deal plan is extreme and unrealistic, arguing instead that there is no action too drastic for the government to take to address climate change.
"Does the Green New Deal go too far?" Sunny Hostin asked Sanders Friday on ABC's The View. 
"No. You cannot go too far on the issue of climate change. The future of the planet is at stake, ok? . . . According to the best scientists in the world, we have twelve years to begin substantially cutting carbon emissions," Sanders responded.
Hostin also pressed Sanders on Representative Alexandria Ocasio-Cortez's recent suggestion that couples are rightfully hesitant to have children because of the threat of climate change.
"[Ocasio-Cortez] claimed that the looming threat of climate change that continues to exacerbate global conflicts has gotten so dire that it is a legitimate question to ask whether it is moral for people to have children now. Does she have a point there or is that too radical?" Hostin asked.
"Obviously that's an enormously personal choice that every couple is going to have to make," Sanders said before redirecting the conversation to President Trump's past skepticism of the threat posed by climate change.
"In terms of a couple's decision that they make, that is their decision. Couples make a lot of decisions in terms of whether they're going to have kids. Often it's economic and there are other factors as well," he later added.
Asked if climate change proposals like the multi-trillion dollar Green New Deal that Dems such as socialist @AOC are proposing are too "radical" to support, Bernie Sanders pushes back by saying "you cannot go too far on the issue." pic.twitter.com/1lvd6JtoST

— Steve Guest (@SteveGuest) March 1, 2019
Ocasio-Cortez joined Senator Ed Markey (D., Mass.) in introducing the Green New Deal resolution to much fanfare in early February. The proposal promises to transition all sectors of the economy to renewable (but non-nuclear) energy within ten years while providing millions of jobs building the clean energy infrastructure necessary to replace our existing system.
The proposal, which Majority Leader Mitch McConnell has announced the Senate will vote on, does not suggest any revenue-raising measures, but rather relies on credit, extended by "public banks," to finance its reforms.
Sanders is joined in endorsing the Green New Deal by a substantial majority of the 2020 Democratic primary field.
Send a tip to the news team at NR.