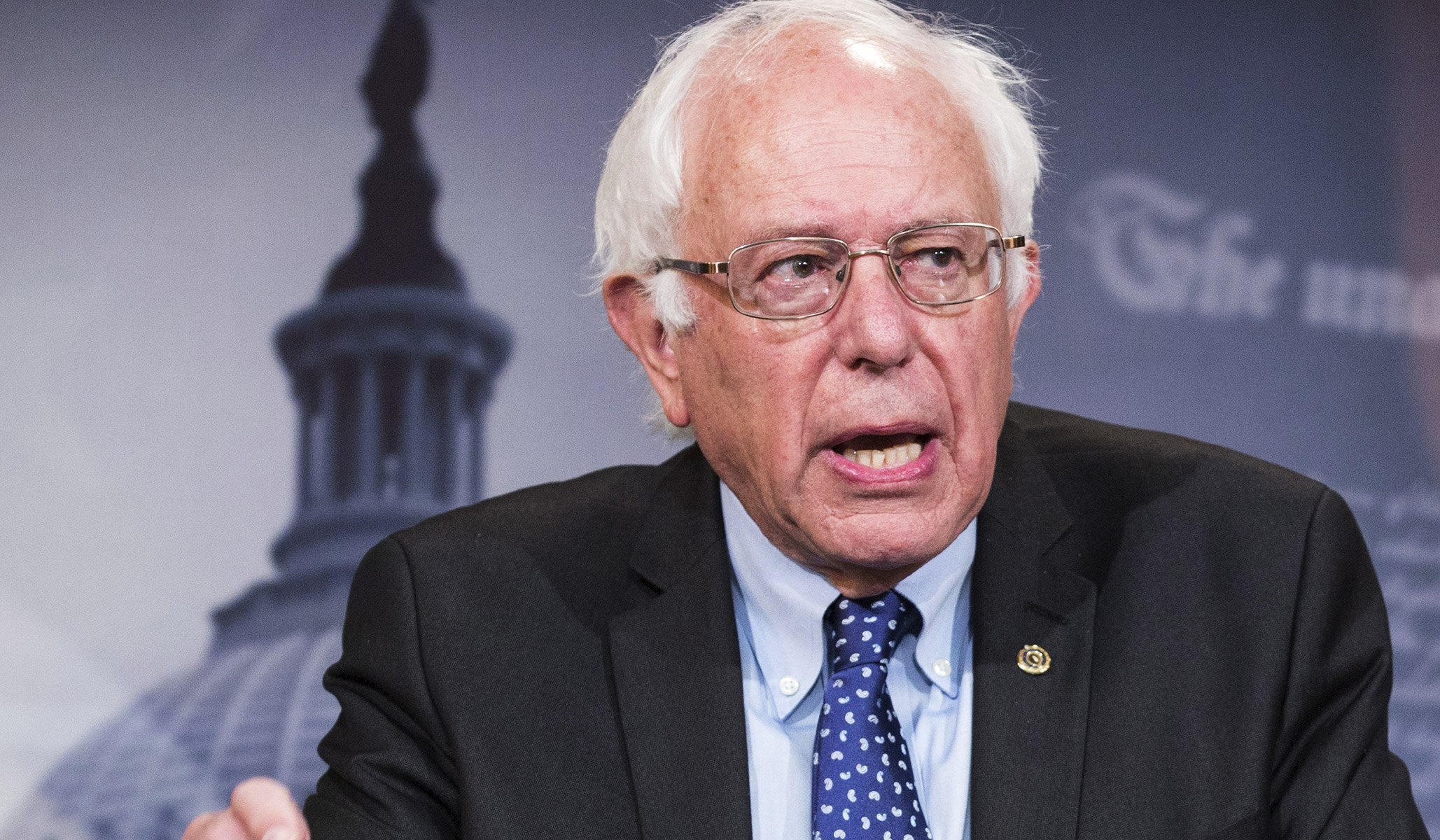 Senator Bernie Sanders will soon unveil a plan to completely solve unemployment in America, but hasn't yet figured out how to pay for it.
The Vermont independent is set to propose a national program in which the federal government guarantees every American a lifetime job paying $15 an hour and providing paid family and medical leave plus retirement, health, and vacation benefits. Under the plan, every citizen "who wants or needs" a job would be trained and hired to work on one of hundreds of new infrastructure, education, care-giving, and environmental projects proposed by state and local governments.
Sanders's office emphasized that the plan's details are still being worked out, and admitted that it has not yet done a cost estimate or figured out where the money would come from, according to the Washington Post.
Backers of the idea argue that the private sector would have to step up incentives to keep workers from taking guaranteed federal jobs. After initially rejecting it, several prominent Democrats have recently come on board, including potential 2020 contenders Kirsten Gillibrand and Cory Booker.
Critics argue that the plan would be prohibitively expensive, leading to currency inflation and defeating the point of increased wages. Concerns have also been raised that program would use the federal workforce for "ideological and political priorities rather than economic" ends.
Send a tip to the news team at NR.