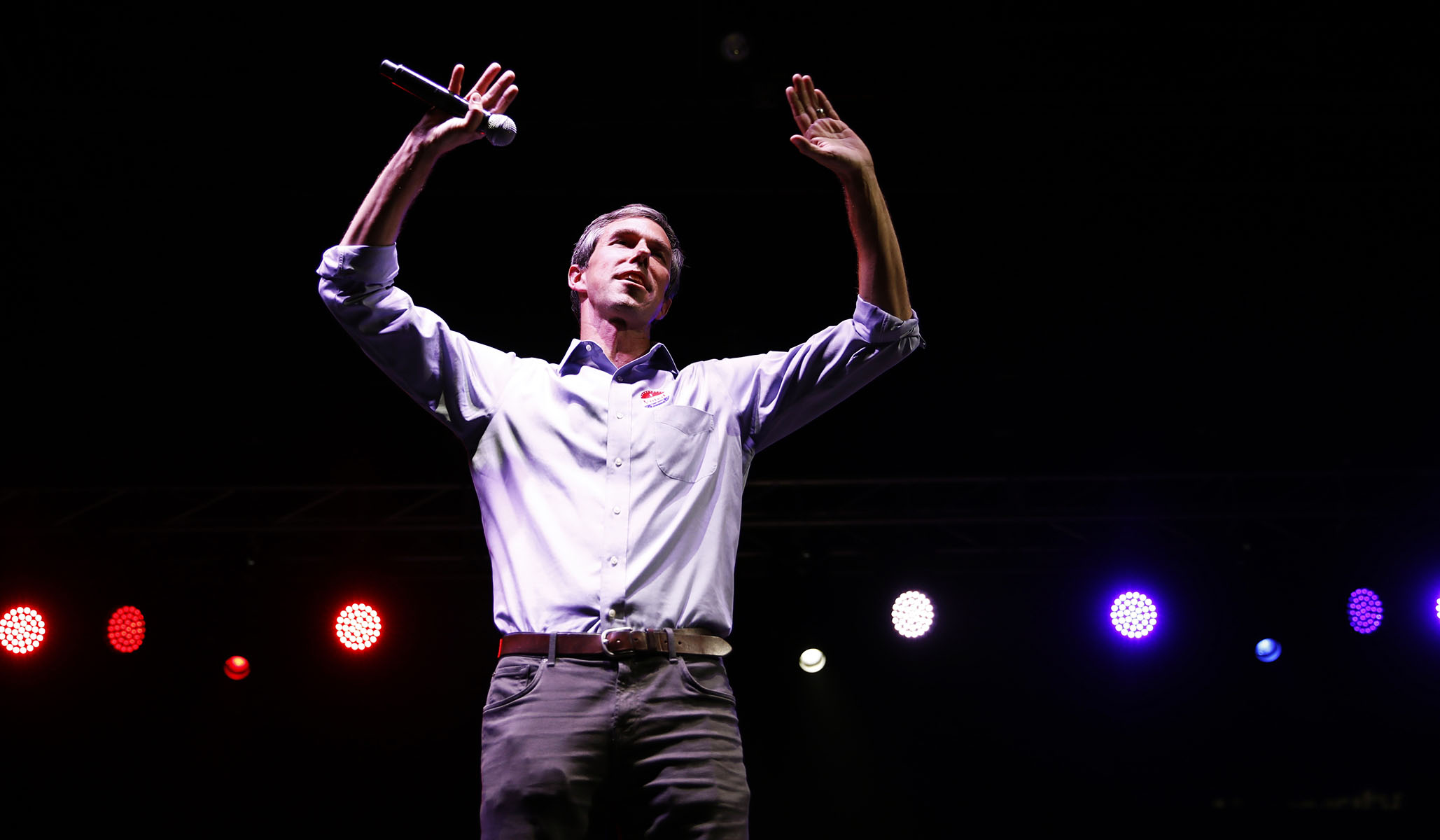 Representative Beto O'Rourke said Friday that he does not know if he is a progressive, and that he is "not big on labels."
"I don't know," O'Rourke said when asked whether he could accurately be described as progressive. "I'm just, as you may have seen and heard over the course of the campaign, I'm not big on labels. I don't get all fired up about party or classifying or defining people based on a label or a group. I'm for everyone."
The former Senate candidate, who lost in November to incumbent conservative Ted Cruz, defended his record of striking a delicate balance between a Democratic party moving increasingly leftward and the needs of constituents from traditionally conservative Texas.
"I am who I am," O'Rourke said. "I laid out my vision for Texas and this country over the last two years without taking a single poll to find out where people were on the issues or how popular it was or how it would track in this community or that — said the same thing in Amarillo that I said in Houston, Texas, so I mean, go figure."
As he considers a 2020 presidential run, O'Rourke has been criticized both for being too progressive and for being insufficiently left-wing. Some liberals have criticized his acceptance of donations from oil-industry workers and worry that he will not fit in with a Democratic party that is rapidly shifting to the left. Conservatives, meanwhile, have decried his support of Medicare for All and left-leaning policies on immigration, climate change, drug legalization, and the military.
Send a tip to the news team at NR.