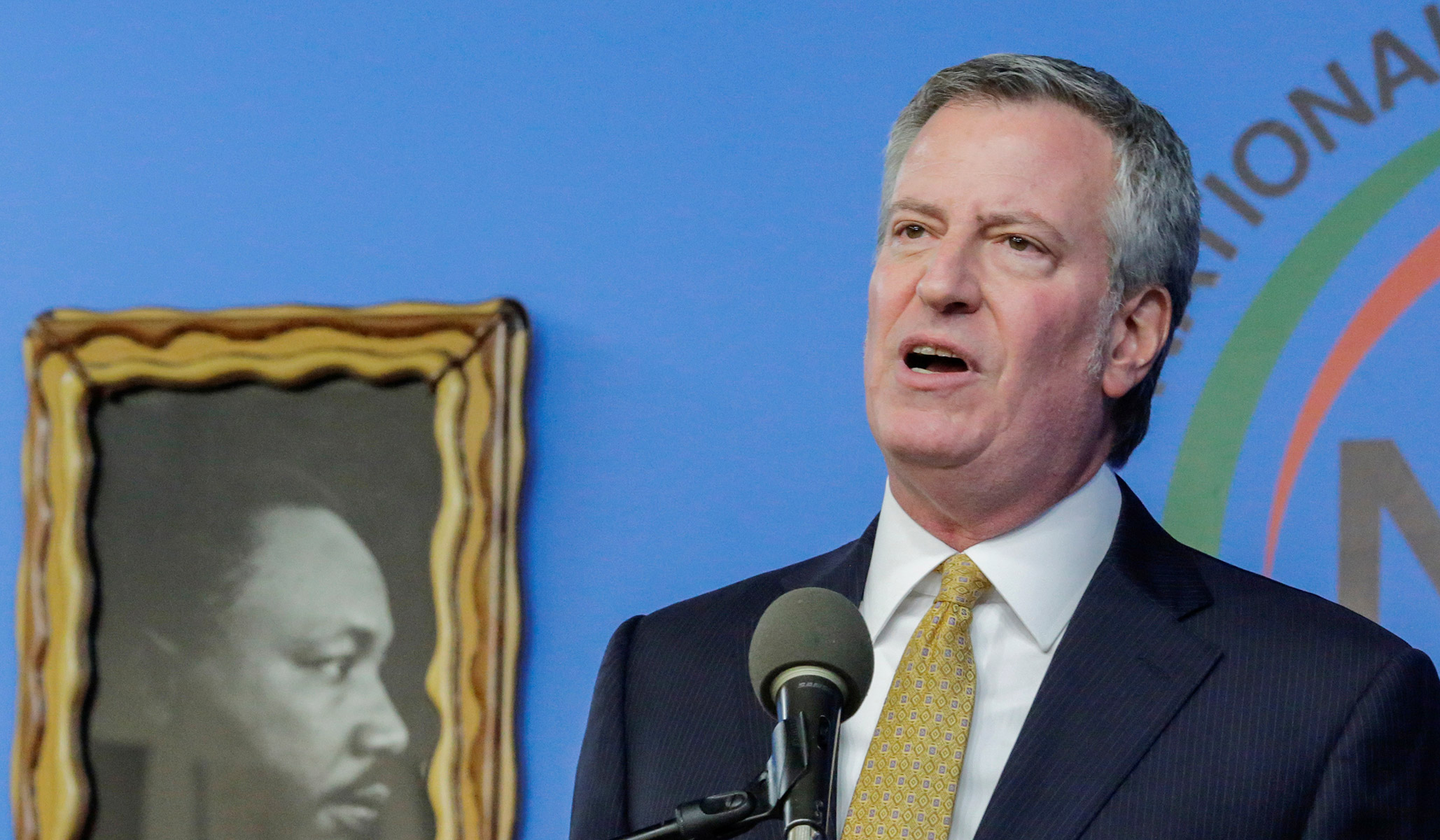 New York City mayor Bill de Blasio committed Thursday to opening four sites where heroin users will be able to shoot up under medical supervision, adopting a cutting-edge and highly controversial approach to combating the opioid epidemic consuming much of the country.
The four sites, which are currently administering clean needles to addicts, will allow supervised injections for one year as part of an unprecedented pilot program, which would be the first of its kind in the U.S.
Before the program can go into effect, however, the city must secure authorization from the state Health Department and district attorneys, as well as local representatives of the four districts — Brooklyn, Midtown West, Washington Heights, and The Bronx — where the sites will operate.
"The opioid epidemic has killed more people in our city than car crashes and homicides combined," de Blasio said in a statement announcing the program. "After a rigorous review of similar efforts across the world, and after careful consideration of public health and safety expert views, we believe overdose prevention centers will save lives and get more New Yorkers into the treatment they need to beat this deadly addiction."
The city will allow for a six- to twelve-month review period to hear the concerns of residents living near the injection sites before they open.
Officials in Philadelphia and San Francisco are discussing instituting similar programs, which have proven effective in Europe and Canada, but have thus far been prevented from implementing them.
Proponents of the plan believe that trained health workers would prevent some significant portion of the 1,441 overdose deaths New York City experienced last year by administering life-saving drugs like Naloxone.
The sites, known as Overdose Prevention Centers, would be operated and financed by private companies and nonprofits approved by the city.
A Health Department study commissioned by the city council in 2016 projected that the one-year pilot program could save as many as 130 lives and up to $7 million.
Send a tip to the news team at NR.