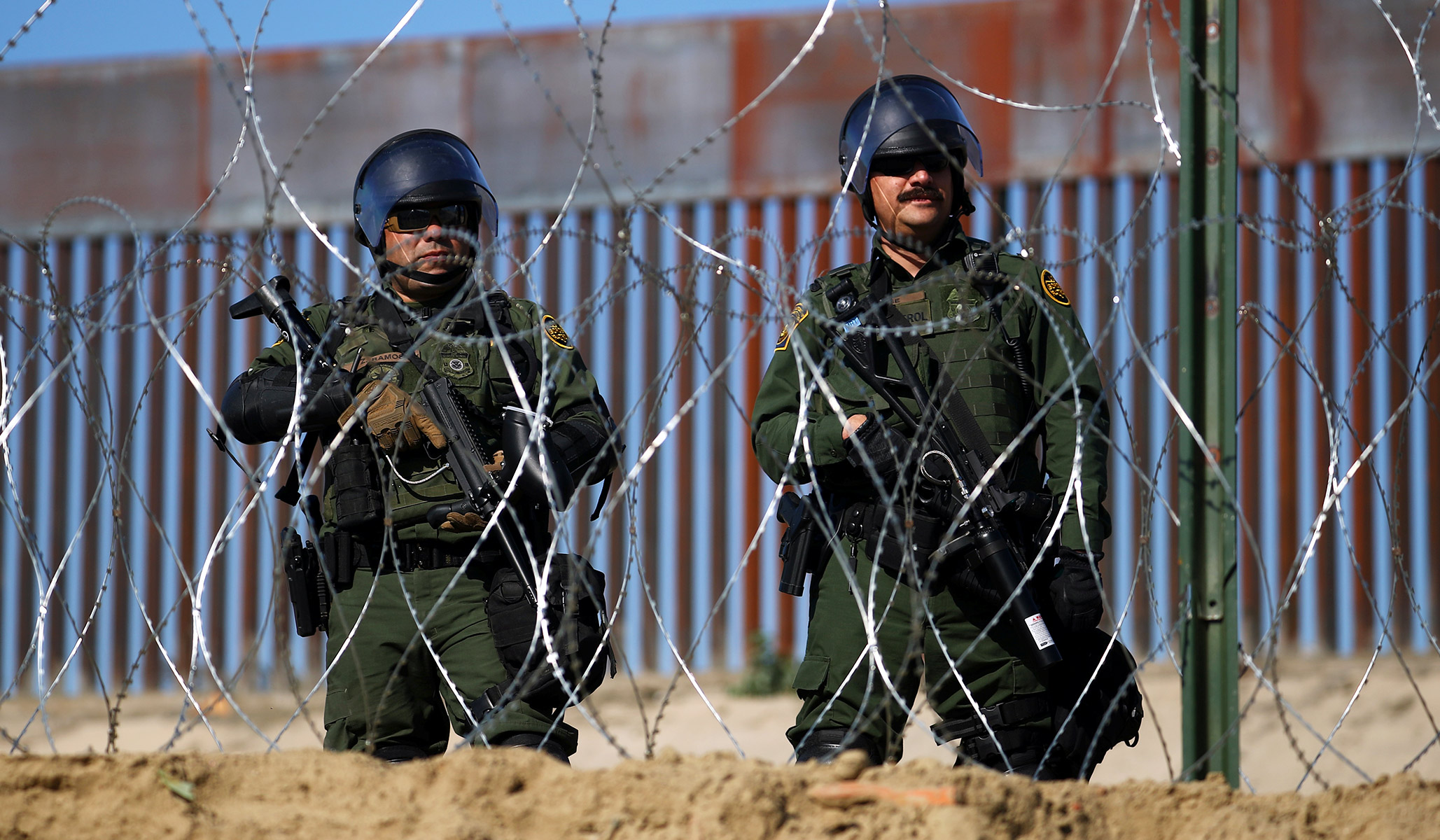 U.S. Border Patrol agents have arrested a member of the infamous Salvadoran MS-13 gang who admitted to authorities that he traveled with a caravan of Central American migrants who were hoping to qualify for asylum in America.
Agents arrested Jose Villalobos-Jobel, 29, shortly after 6 p.m. on Saturday east of the Calexico Port of Entry on the U.S. side of the border, Customs and Border Protection said in a statement Wednesday.
During questioning at the El Centro station, the Honduran citizen confessed that he is an active member of MS-13 and had intended to enter the country illegally after traveling to the U.S. with the caravan of thousands of other migrants. He is in custody pending his deportation back to Honduras.
President Trump has made MS-13 a priority in his crackdown on illegal immigration and said last month that the latest caravan, estimated to consist of as many as 7,000 people, contained MS-13 members.
"You're going to find MS-13, you're going to find Middle Eastern, you're going to find everything," he said of the caravan travelers.
The gang was started in Los Angeles in the 1980s and has a large presence in El Salvador and other Central American countries, where it terrorizes locals. Several crimes perpetrated by its members have made national headlines in the U.S., including the September 2016 murder on Long Island of two young girls, ages 15 and 16.
In April, another MS-13 member, Herberth Geovani Argueta-Chavez, 18, was apprehended after illegally entering the U.S. with a group suspected to be part of the caravan that headed for the border last spring. He posed as an unaccompanied minor before police discovered his identity as an adult gang member.
The president on Monday threatened to close the border permanently if Mexico does not help contain the wave of asylum seekers.
Mexico should move the flag waving Migrants, many of whom are stone cold criminals, back to their countries. Do it by plane, do it by bus, do it anyway you want, but they are NOT coming into the U.S.A. We will close the Border permanently if need be. Congress, fund the WALL!

— Donald J. Trump (@realDonaldTrump) November 26, 2018
Send a tip to the news team at NR.