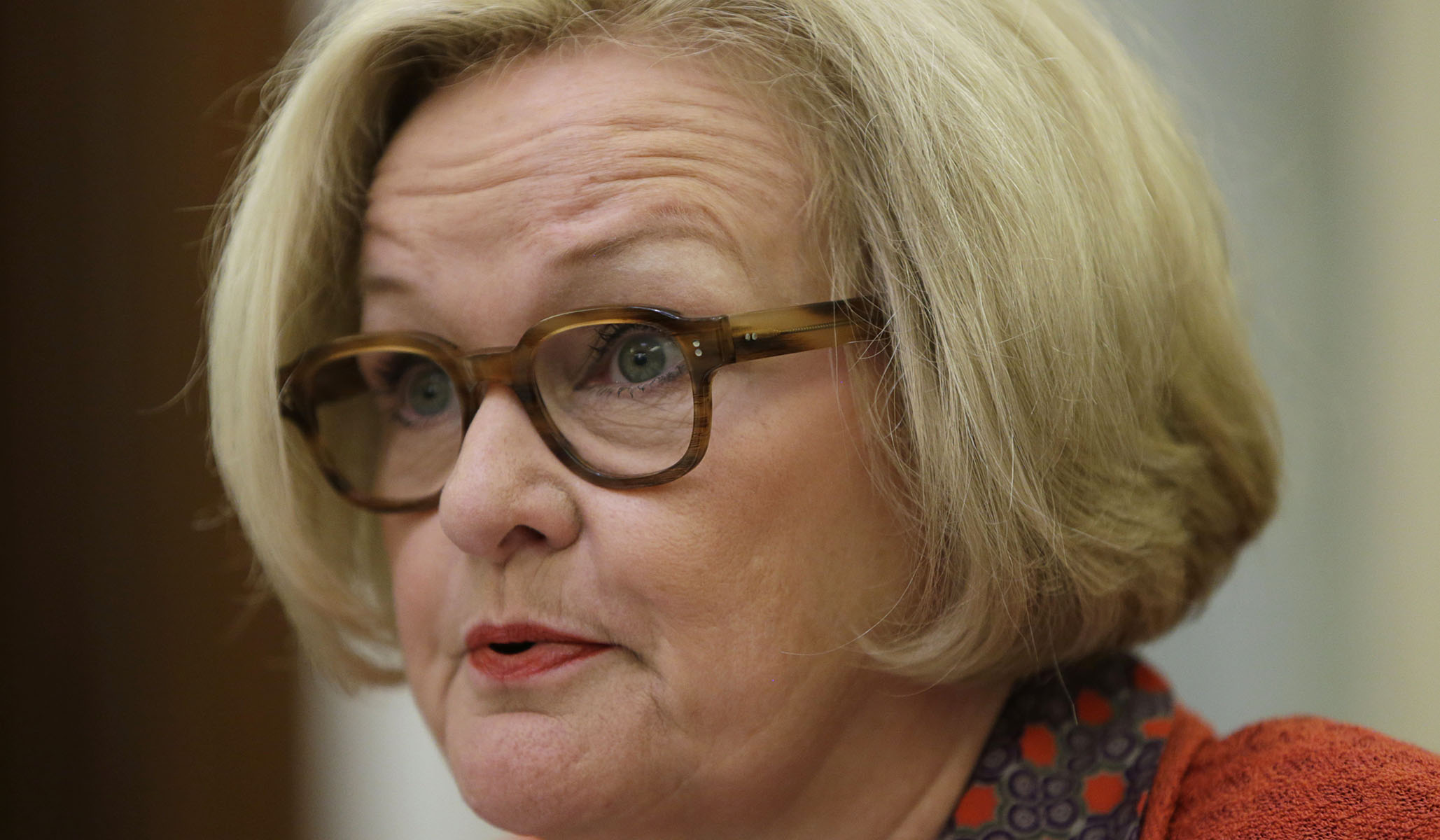 The heated battle over Judge Brett Kavanaugh's nomination to the Supreme Court has hurt vulnerable Democratic senator Claire McCaskill of Missouri in her race for reelection, according to a recent poll.
The poll, conducted by Remington Research Group on Wednesday and Thursday, found that 49 percent of 1,555 likely Missouri voters said they were less likely to vote for McCaskill after witnessing Kavanaugh's confirmation process, while 42 percent said they were more likely to vote for her. Notably, 47 percent of women said the Kavanaugh process had made them less likely to vote for McCaskill compared to 42 percent who said the opposite.
McCaskill announced on Wednesday evening that she would oppose Kavanaugh's nomination due to his judicial record, absent any consideration of Christine Blasey Ford's allegation that he drunkenly pinned her down and attempted to rape her at a high-school party more than 30 years ago.
McCaskill's Republican opponent, attorney general Josh Hawley, has been steadily climbing in the polls, and the Real Clear Politics poll average indicates he's recently overtaken his opponent for the first time, leading McCaskill by one percentage point.
The poll was conducted on Wednesday and Thursday, both the day before and the day of the public Senate Judiciary Committee hearing featuring testimony from Ford and Kavanaugh.
A number of red-state Democrats are wrestling with the implications of their vote on Kavanaugh's nomination, including Senators Joe Manchin of West Virginia and Heidi Heitkamp of North Dakota. Joe Donnelly of Indiana announced last week that he will not vote to confirm Kavanaugh. Manchin's constituents overwhelmingly support Kavanaugh's confirmation, according to a poll conducted late last week following Kavanaugh's testimony.
Kavanaugh's nomination was voted out of committee along party lines on Friday, but Republicans have agreed to delay his final confirmation vote pending an FBI investigation, set to be wrapped up later this week, into the allegations of sexual misconduct made by Ford and two other women against the nominee.
Send a tip to the news team at NR.