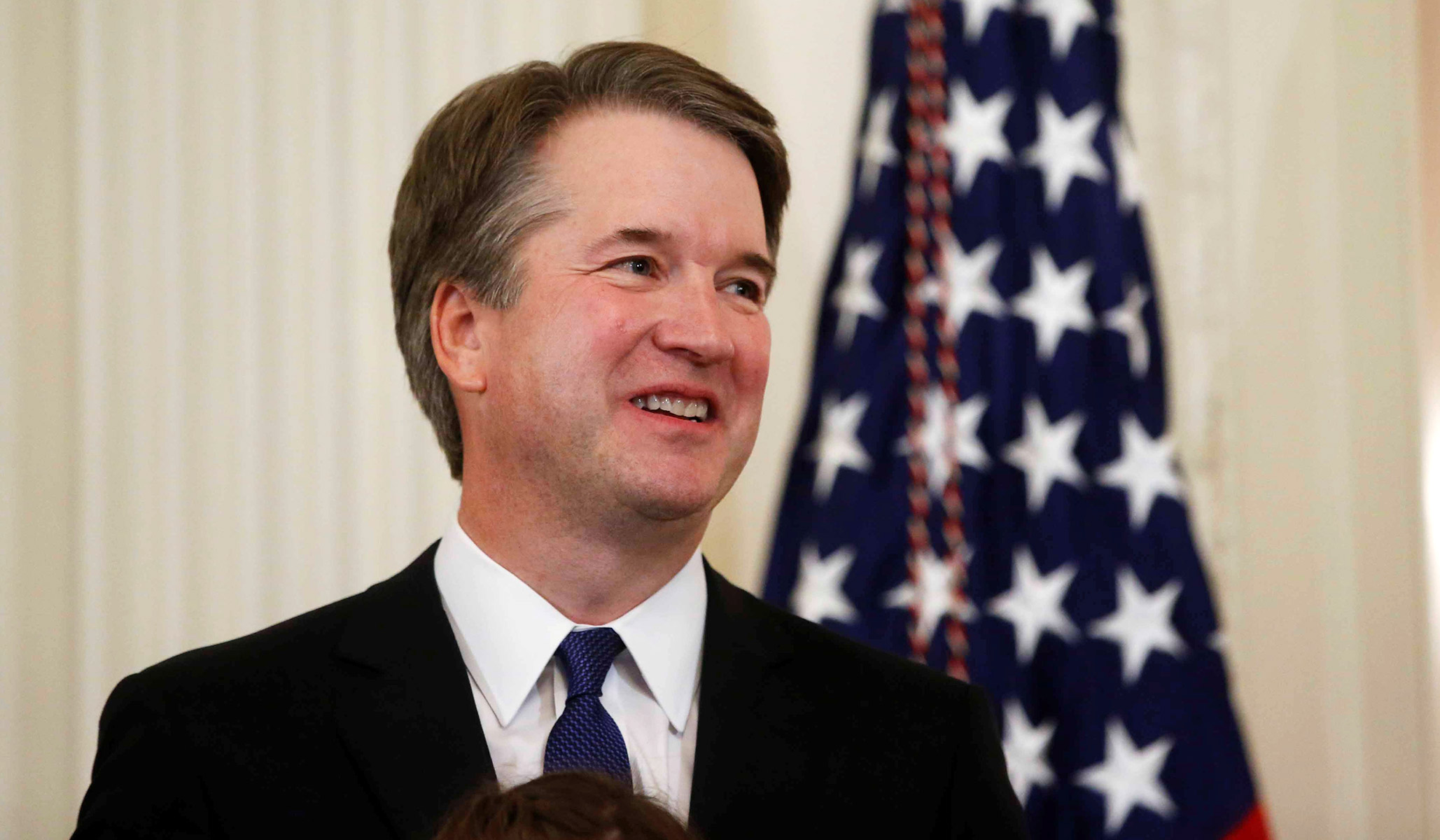 President Trump has chosen federal appeals-court judge Brett Kavanaugh to succeed retiring Justice Anthony Kennedy on the Supreme Court.
Kavanaugh, 53, clerked for Kennedy and is a staunch conservative Catholic who is anticipated to tilt the court to the right. The former editor of President George W. Bush's speeches has served on the D.C. Circuit Court since 2006. He previously investigated President Bill Clinton and contributed to the Starr investigation.
Trump remarked at the White House Monday evening that there is "no one more deserving" than Kavanaugh. "He is considered a judge's judge," the president said, and "one of the finest and sharpest legal minds of our time."
He also sent a thinly veiled warning shot to Congress, saying Kavanaugh deserves a "swift confirmation and robust bipartisan support."
Kavanaugh has not always followed the Republican party line and refused to strike down the Affordable Care Act's individual mandate on the grounds that the court didn't have jurisdiction to hear the challenge.
He agreed with the Trump administration in a recent case that allowed an undocumented minor to obtain an abortion, writing in his dissent that the court created "a new right for unlawful immigrant minors in U.S. Government detention to obtain immediate abortion on demand."
"I am deeply honored to be nominated to fill his seat on the Supreme Court," the nominee said of taking over Kennedy's seat.
"The Framers established that the Constitution is designed to secure the blessings of liberty," Kavanaugh said. "I believe that an independent judiciary is the crown jewel of our constitutional republic."
Last year Trump nominated Judge Neil Gorsuch to replace the late Justice Antonin Scalia, an outspoken bastion of conservative principles.
"I chose Justice Gorsuch because I knew that he, just like Justice Scalia, would be a faithful servant of our Constitution," the president said before Monday's announcement.
"What matters is not a judge's political views but whether they can set aside those views to do what the law and the Constitution require," he added. "I am pleased to say that I have found, without a doubt, such a person."
NOW WATCH: '5 Things You Need To Know About Judge Brett Kavanaugh'
Send a tip to the news team at NR.