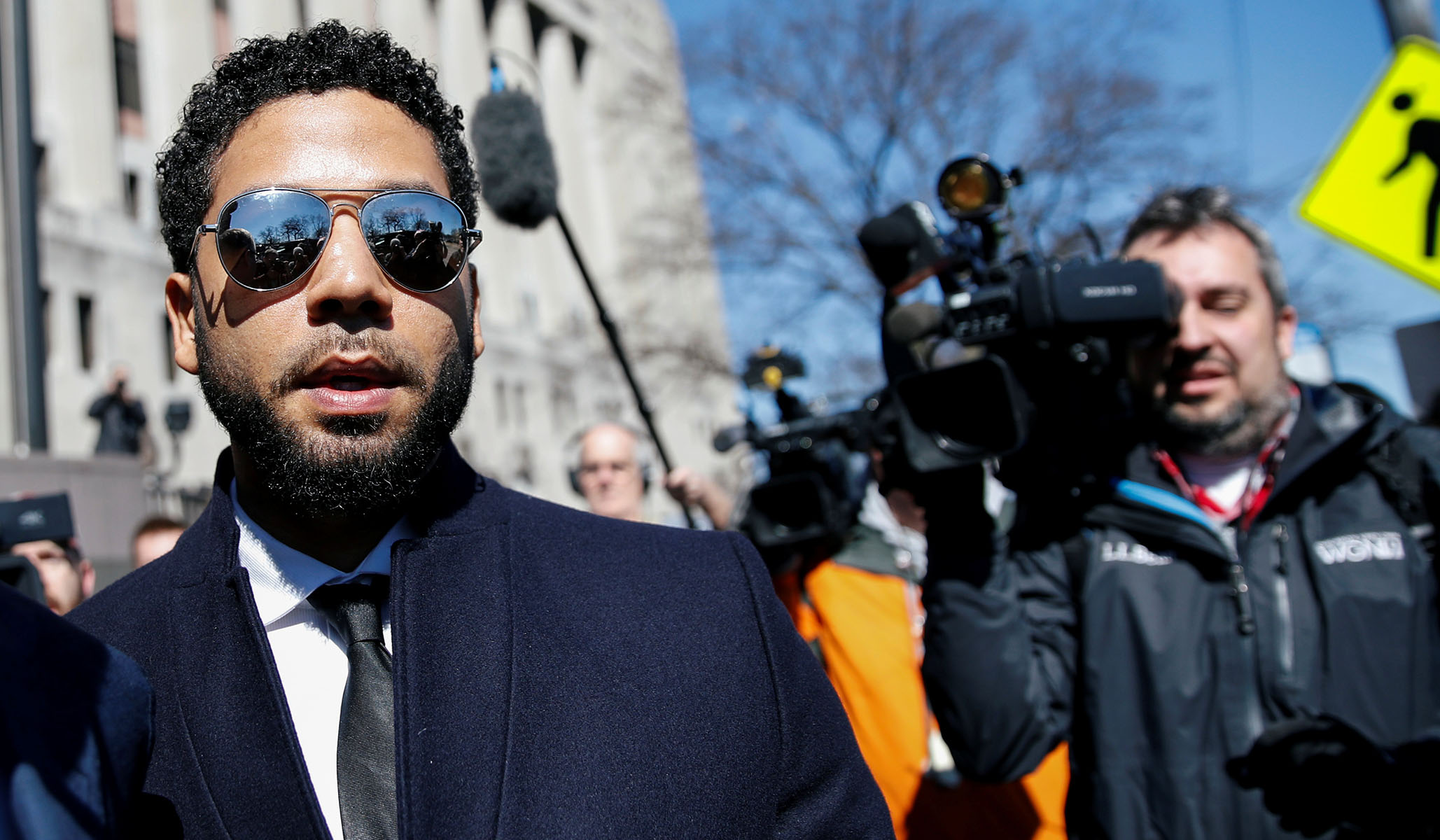 CNN anchor Brian Stelter said Tuesday that "we may never know what happened" in the case of Jussie Smollett, just moments after Cook County prosecutors dropped all charges resulting from his allegedly having staged a hate crime to boost his career.
"The narrative has once again changed from victim to villain back to victim. It's been very confusing…people don't know what to believe and we may never really know what happened on the street that night in Chicago," Stelter said.
Smollett, who starred on the hit show Empire, was charged with disorderly conduct earlier this month after police determined he falsely reported a bigoted attack, which police say he paid two friends of his to carry out. Prosecutors struck a deal with Smollett in which he agreed to perform community service and forfeit his $10,000 bond to the city in exchange for the dismissal of the charges. Joe Magats, the assistant state's attorney who made the final decision to drop the charges, explained in a Tuesday interview that the deal does not constitute an exoneration.
"We stand behind the investigation, we stand behind the decision to charge him, and we stand behind the charges in the case. The mere fact that it was disposed of in an alternative manner does not mean that there were any problems or infirmities in the case or the evidence," Magats told the New York Times.
Smollett told police that two white men attacked him while he was walking home from a Subway sandwich shop at 2 a.m. on a frigid January night in Chicago. The men, according to Smollett's account, punched him, placed a noose around his neck, and poured bleach on him while shouting racist and homophobic slurs, before eventually yelling "this is MAGA Country" as they fled.
The Chicago police department announced late last month, following a 23-day investigation, that it had uncovered overwhelming evidence to suggest Smollett staged the attack. Two Nigerian brothers, one of whom worked on Empire, were arrested in connection with the attack and told the police that Smollett paid them by check to stage the crime. Police then recovered the check Smollett issued in exchange for their services, as well as surveillance footage of the brothers purchasing the items used in the staged attack.
"Smollett took advantage of the pain and anger of racism to promote his career," Chicago police superintendent Eddie Johnson said at a February press conference announcing the charges against Smollett. "This publicity stunt was a scar that Chicago didn't earn, and certainly didn't deserve. . . . The stunt was orchestrated by Smollett because he was dissatisfied with his salary."
Stelter later clarified on Twitter that, despite the evidence produced by the police, Smollett's account of the incident should be granted equal credibility to that of police and the men who testified against him.
Cool. Were you there that night? Smollett's camp says he was the victim of a hate crime. The police dispute that. There isn't video of the alleged attack. Thus, we may never know what really happened.

— Brian Stelter (@brianstelter) March 26, 2019
Chicago mayor Rahm Emmanuel joined Johnson on stage for a Tuesday afternoon press conference in which they lambasted the state attorney's office for "whitewash[ing] of justice" by dropping the charges against Smollet.
"You have a person using hate crime laws that are on the books to protect people who are minorities from violence, to then turn around and use those laws to advance your career and your financial reward, is there no decency in this man?" Emanuel asked.
Chicago Mayor Rahm Emanuel on prosecutors dropping all charges against actor Jussie Smollett: "This is a whitewash of justice" https://t.co/DpurFFq6NW pic.twitter.com/PiwPjkcZcd

— CNN Newsroom (@CNNnewsroom) March 26, 2019
Send a tip to the news team at NR.