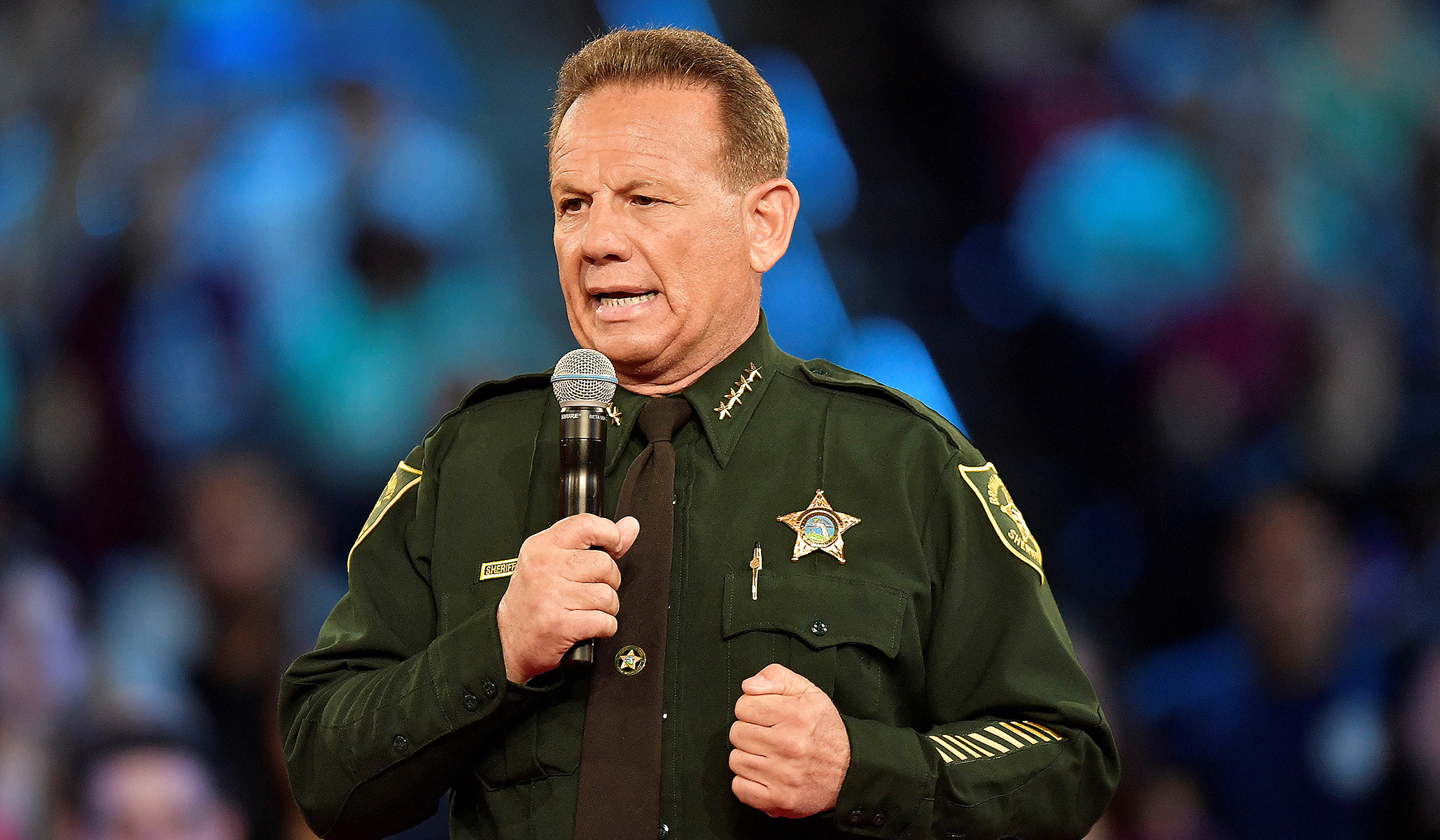 The Broward Sheriff's Office Deputies Association voted overwhelmingly Thursday to oust Sheriff Scott Israel, saying it has "no confidence" in his leadership.
The motion passed with 534 out of 628 deputies voting against Israel, who has been under fire nationally since February, for what critics charge was his shoddy handling of the Parkland, Fla. school shooting on Valentine's Day. It came three days after a vote of no confidence taken by a larger union, the Federation of Public Employees, failed to pass.
"Members have displayed great courage to come out and vote under threat of retaliation and reprisal from the sheriff," said Jeff Bell, the president of the union, which is a chapter of the International Union of Police Associations. Bell said he will ask Florida governor Rick Scott to "replace the sheriff with somebody who is capable of amazing leadership."
"We are a ship out at sea with no power — adrift," he added.
Four Broward County deputies failed to enter Marjory Stoneman Douglas High School in February as a young former student shot up the inside, killing 17. The department was also slammed for not heeding multiple warnings it received about the gunman long before the shooting. Israel, who has remained defiant in the face of his critics, reiterated that he has no plans to step down after Thursday's vote.
"I will not be distracted from my duties by this inconsequential IUPA union vote, which was designed to extort a 6.5 percent pay raise from this agency," the sheriff said. "The unions representing the vast majority of our employees solidly support the leadership of this agency."
Send a tip to the news team at NR.