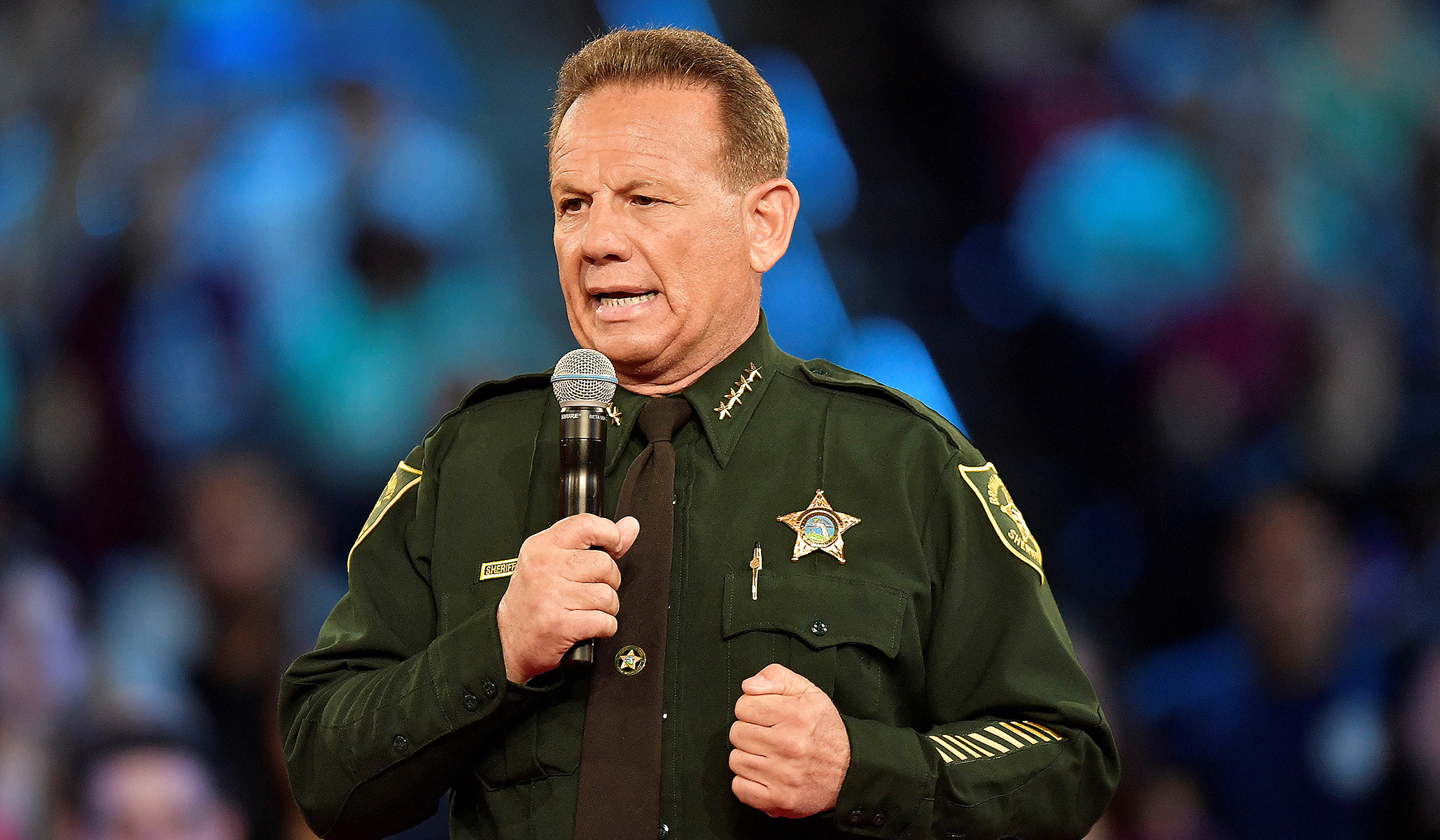 The Broward County Sheriff's Office refused to allow paramedics from the area's fire department to enter the Parkland, Fla. school where a shooter killed 17 on Valentine's Day, even as children lay wounded inside.
Two Rescue Task Force teams made up of three paramedics and three or four policemen were denied entry six times to rooms already found to be safe, according to an incident report released Thursday by the Coral Springs-Parkland Fire Department.
The incident commander from the sheriff's office kept telling Michael McNally, deputy fire chief for Coral Springs-Parkland, that "she would have to check," citing the safety of the paramedics, McNally wrote in the report.
"After several minutes, I requested once again the need to deploy RTF elements into the scene to…initiate treatment as soon as possible," he said. "Once again, the incident commander expressed that she 'would have to check before approving this request.'"
The young gunman shot 34 people, 15 of whom died at Marjory Stoneman Douglas High School and two of whom died later.
McNally again asked Jan Jordan, the BSO captain in charge of the crime scene, to allow him to deploy the RTFs after the shooter was arrested off campus, but she still refused. At that point, however, SWAT medics had been deployed and all patients had either been treated or had died, so the specialized teams would have been extraneous.
The RTF teams are deployed in situations where an attacker is still on the loose so the law-enforcement officials can keep a lookout while paramedics perform first aid.
"I'm not saying the [RTFs] would have made a difference and I'm not saying they wouldn't have made a difference, but it would have been more medics and more hands helping out," McNally's boss, Coral Springs fire chief Frank Babinec, said on Thursday.
"What he said is true, it's accurate," said Tony Pustizzi, the since-retired Coral Springs police chief, regarding McNally's report. "He came to me and I tried to get a group to form up, but it was Broward County's jurisdiction. We had to wait for an answer."
Sheriff Scott Israel has taken heat for his team's shoddy response to the incident, but still holds his job. Four sheriff's deputies remained outside the school hiding behind their vehicles as shots killed children inside, and local law enforcement and the FBI both missed opportunities to prevent the tragedy in the months and years before the attack.
The Florida Department of Law Enforcement is still investigating authorities' response to the shooting.
Send a tip to the news team at NR.