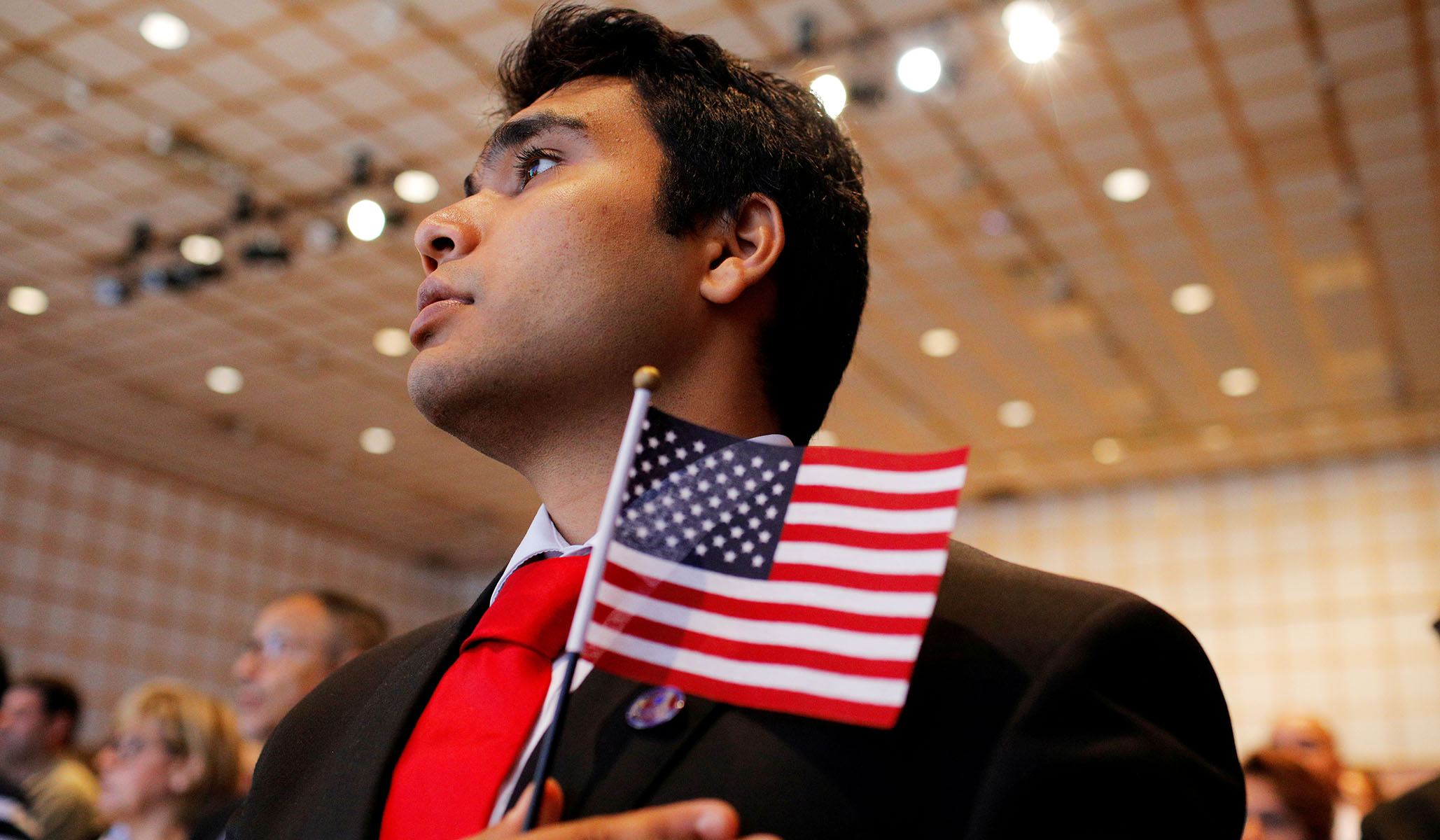 The share of the U.S. population born in a foreign country reached its highest point since 1910 last year, according to data released Thursday by the U.S. Census Bureau.
The new arrivals to the U.S. tend to hail from Asia and are more likely to have completed some form of higher education than their past counterparts, according to a Brookings Institution analysis.
Among those who report arriving after 2010, 41 percent came from Asia and roughly 45 percent were college educated, up from 30 percent for those who arrived between 2000 and 2009.
The total foreign-born population reached 44.5 million, or 13.7 percent, in 2017 after hitting 13.5 percent in 2016.
"This is quite different from what we had thought," William Frey, the senior demographer at the Brookings Institution who conducted the analysis, told the New York Times. "We think of immigrants as being low-skilled workers from Latin America, but for recent arrivals that's much less the case. People from Asia have overtaken people from Latin America."
Recent trends suggest Asians have overtaken Latin Americans as the largest driver of overall immigration. Since 2010, 2.6 million people arrived from Asia compared to just 1.2 million from Latin America, according to Brookings.
The foreign born population peaked in the early twentieth century, comprising nearly 15 percent of the population as immigrants poured in from Europe fleeing violence and, in some cases, starvation. Then, in the 1920's, anti-immigrant sentiment prompted the implementation of racial quotas, causing the foreign born population to fall precipitously.
The Brookings analysis also suggests new immigrants are more geographically diverse than previous generations of newcomers. The two states with the largest existing immigrant populations, New York and California, saw small increases, while states like Tennessee, Ohio, Kentucky and South Carolina all saw their immigrant populations rise by at least 12 percent.
Send a tip to the news team at NR.