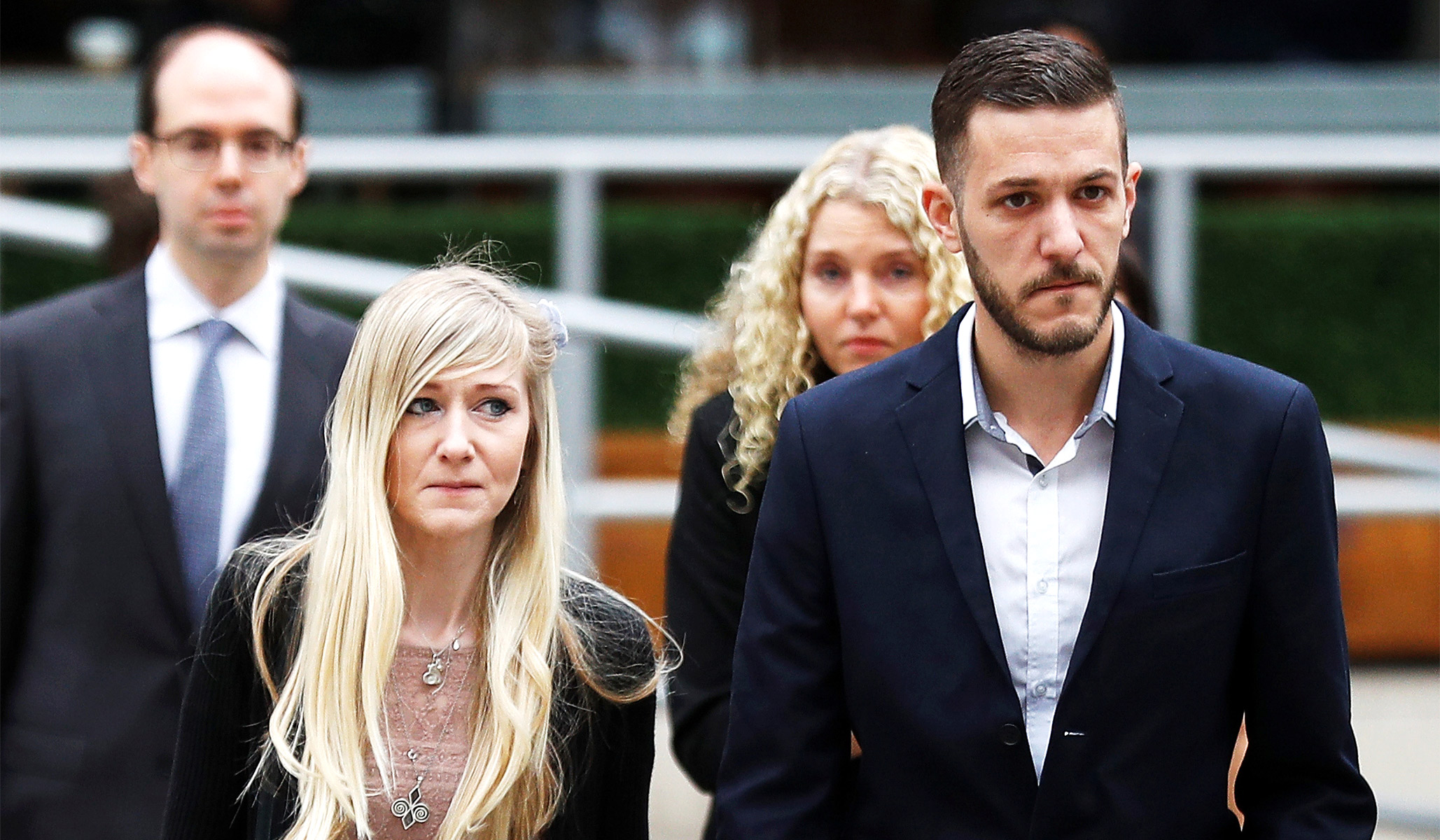 The parents of Charlie Gard have expressed their solidarity with the mother and father of Alfie Evans, the terminally ill tot who has been forbidden by British courts  from being taken to Italy for further treatment.
"With heavy hearts we have watched as Alfie's case has unfolded," Chris Gard and Connie Yates wrote Friday on the "Charlie's Fight" Facebook page. "For those who have not been in a situation like this, it is impossible to understand the pain Tom and Kate are going through."
Charlie Gard passed away at 11-months-old last year after the courts prevented his parents from taking him to the U.S. for treatment. Great Ormond Street Hospital also fought the couple's request to take their baby home to die, arguing that they were not sure whether they could get the proper medical equipment into their home.
The parents said they realized while they were fighting for their son that cases like Charlie's would continue to crop up until the law is changed.
"Tragically, this has proven to be true," the parents wrote.
Alfie, who is 23-months-old, has a degenerative brain disease and was taken off life support on Monday after his parents lost their request in the British Court of Appeal that they be allowed to take him to Bambino Gesù hospital in Rome, which has offered to treat him.
The High Court, Appeal Court, Supreme Court and European Court of Human Rights all ruled that it is in Alfie's best interests that he die in Alder Hey hospital in Liverpool.
Charlie's parents revealed they have been working with paediatric consultants, medical ethicists, senior lawyers, U.K. politicians and other parents who suffered similar situations to find a legislative solution that would protect parents from "painful and prolonged conflicts with medical professionals."
The discussions for a potential "Charlie's Law" have centered on problems with who decides what the "best interests" of the child are, as well as ways to have these cases settled before they go to court, the parents said.
"Once cases are public it is difficult for people to be fully aware of the complexities and this often leads to ill-informed judgements on both sides and creates unnecessary conflicts," they wrote.
"We have something that is better for everybody."
Yesterday, a Member of the European Parliament spearheaded a similar, unrelated campaign for "Alfie's Law," which attempts to address some of the same issues, including giving parents more say in the care of their child.
Send a tip to the news team at NR.