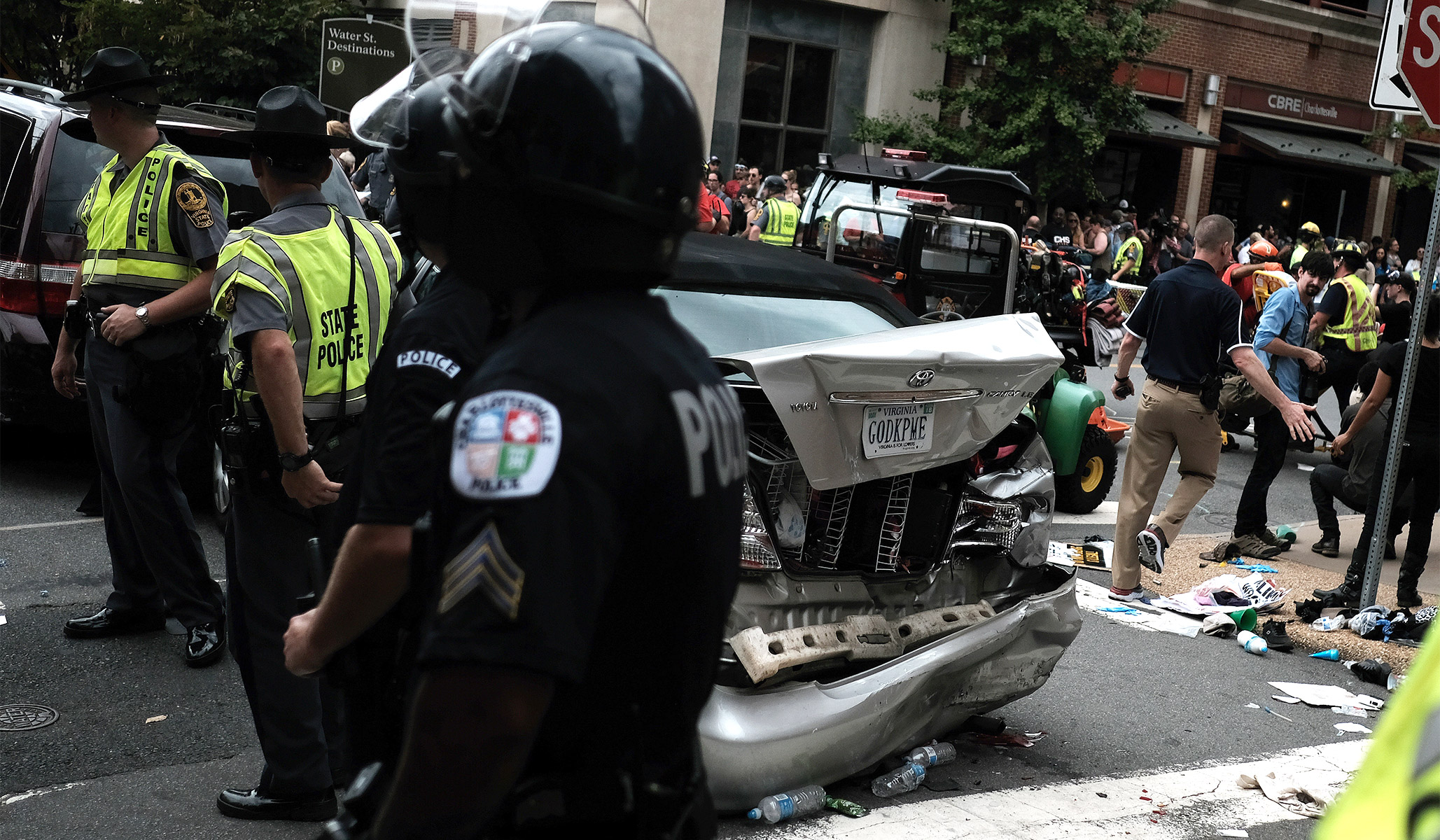 The driver who killed one woman when he drove into a crowd of counter-protesters during a white-nationalist rally in Charlottesville, Va. two summers ago pled guilty Wednesday to 29 federal hate-crime charges.
James Alex Fields, who attended the Unite the Right rally in Charlottesville on August 12, 2017, is charged with killing Heather Heyer, 32, who was protesting the rally, and injuring numerous others when he drove his car into the crowd.
Fields originally pled not guilty to 30 federal hate-crime charges, but the one that carries the death penalty, "Bias-Motivated Interference with Federally Protected Activity Resulting in Death," will reportedly be dropped now that he has pled guilty to the other 29, each of which carries a maximum penalty of life in prison.
Fields was convicted by a Virginia jury in December of first-degree murder, aggravated malicious wounding, and leaving the scene of an accident causing serious injury or death. The jury in that case recommended life in prison plus 419 years.
"In the aftermath of the mass murder in New Zealand earlier this month, we are reminded that a diverse and pluralistic community such as ours can have zero tolerance for violence on the basis of race, religion, or association with people of other races and religions," Attorney General William Barr said in a statement, referring to the white-supremacist shootings at two New Zealand mosques that killed 49 worshipers twelve days ago.
Send a tip to the news team at NR.