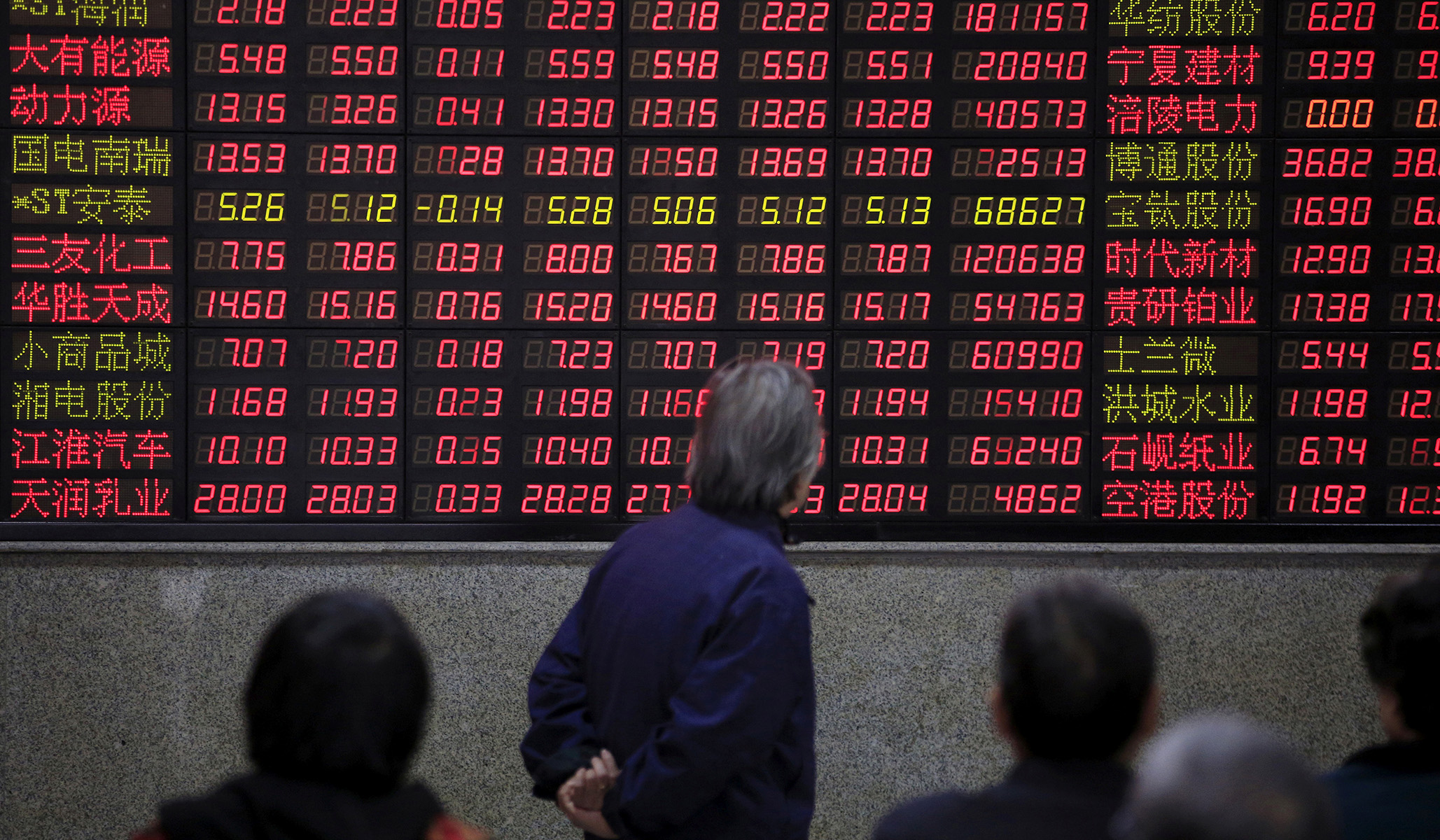 Chinese stocks plunged during Tuesday trading after President Trump threatened to escalate a growing trade war with Beijing by slapping tariffs on an additional $200 billion in Chinese imports.
1,023 Chinese stocks, or more than one in four, fell by 10 percent Tuesday, bumping up against the daily decline limit where trading is suspended, Bloomberg reported. The Shanghai Composite Index fell below 3,000, which hasn't occurred since the Chinese market crashes of 2015 and 2016.
"Seeing the benchmark dropping below the 3,000 level hurts sentiment even more," Hao Hong, the chief strategist for Bocom International Holdings Co. in Hong Kong, told Bloomberg. "Things could get a lot worse if the trade war escalates and China fights back in an unconventional way. I would advise against buying into the selloff."
Trump released a statement late Monday announcing that he'd instructed Trade Representative Robert Lighthizer to compile a list of $200 billion in Chinese imports to be slapped with 10 percent tariffs, adding that he was prepared to increase that number to $400 billion if Beijing retaliated.
"The trade relationship between the United States and China must be much more equitable," Trump said. "The United States will no longer be taken advantage of on trade by China and other countries in the world."
Chinese officials said they were prepared to respond "forcefully" to Trump's threat, which came three days after the administration released its final list of $50 billion in Chinese imports that will be subjected to 25 percent tariffs starting in early July.
"If the U.S. loses its senses and publishes a new list, China will be forced to take comprehensive measures that are both strong in quantity and gravity and will fight back," China's Ministry of Commerce said in a Monday statement.
Send a tip to the news team at NR.