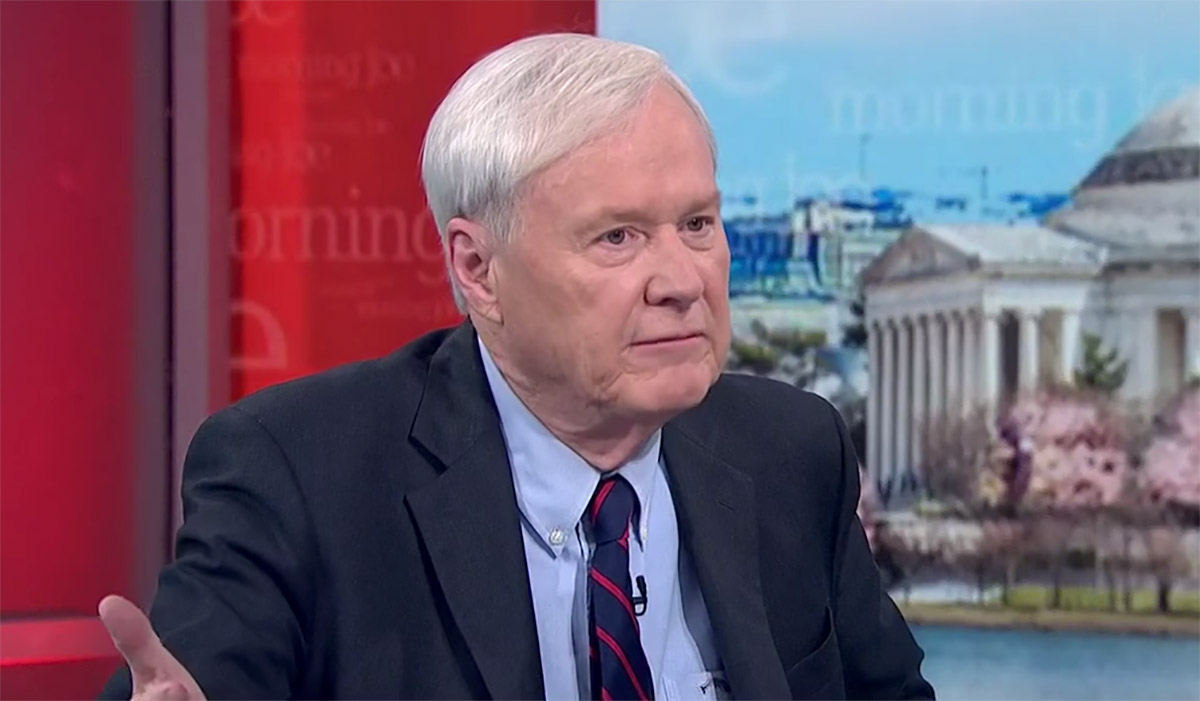 MSNBC host Chris Matthews said on Tuesday's Morning Joe that the Democratic party's level of elitism is "outrageous."
"There's too many elitists. There is so much elitism in the Democrat party, it's so outrageous," Matthews said. "Too many galas. People are tired of it."
The panel was discussing how the Democratic party has ceased to be Robert F. Kennedy's party of the "common man."
"A true democrat, lower case 'd,' thinks they're no better than anybody else. That's what a Democrat is," Matthews said. "And the party regains that when white, black, hispanic people, everybody, starts to think of themselves as one of them instead of being better than them. [Then] they'll get back to the party of the people, and they're not there yet."
Matthews added that the problem was not just that Democrats had failed to focus on economic issues that matter to voters.

"It's not all about economics," Matthews said. "It's about sensing your leaders give a damn about you personally."
"It all comes down to the notion of the meritocracy being entirely academic-based," he continued. "It's a game they've been playing with themselves."
Matthews even took a crack at Hillary Clinton for failing to connect with the working class during the 2016 campaign.
"Hillary finally had a Bruce Springsteen concert the last night [before election day, 2016]," he said. "A little late in the game. Identify what the blue collar, the regular people identify with."
"I think there's a party attitude of elitism and I think they got to get over it," he concluded.
NOW WATCH: 'Are Democrats Blowing the 2018 Midterms?'
Send a tip to the news team at NR.