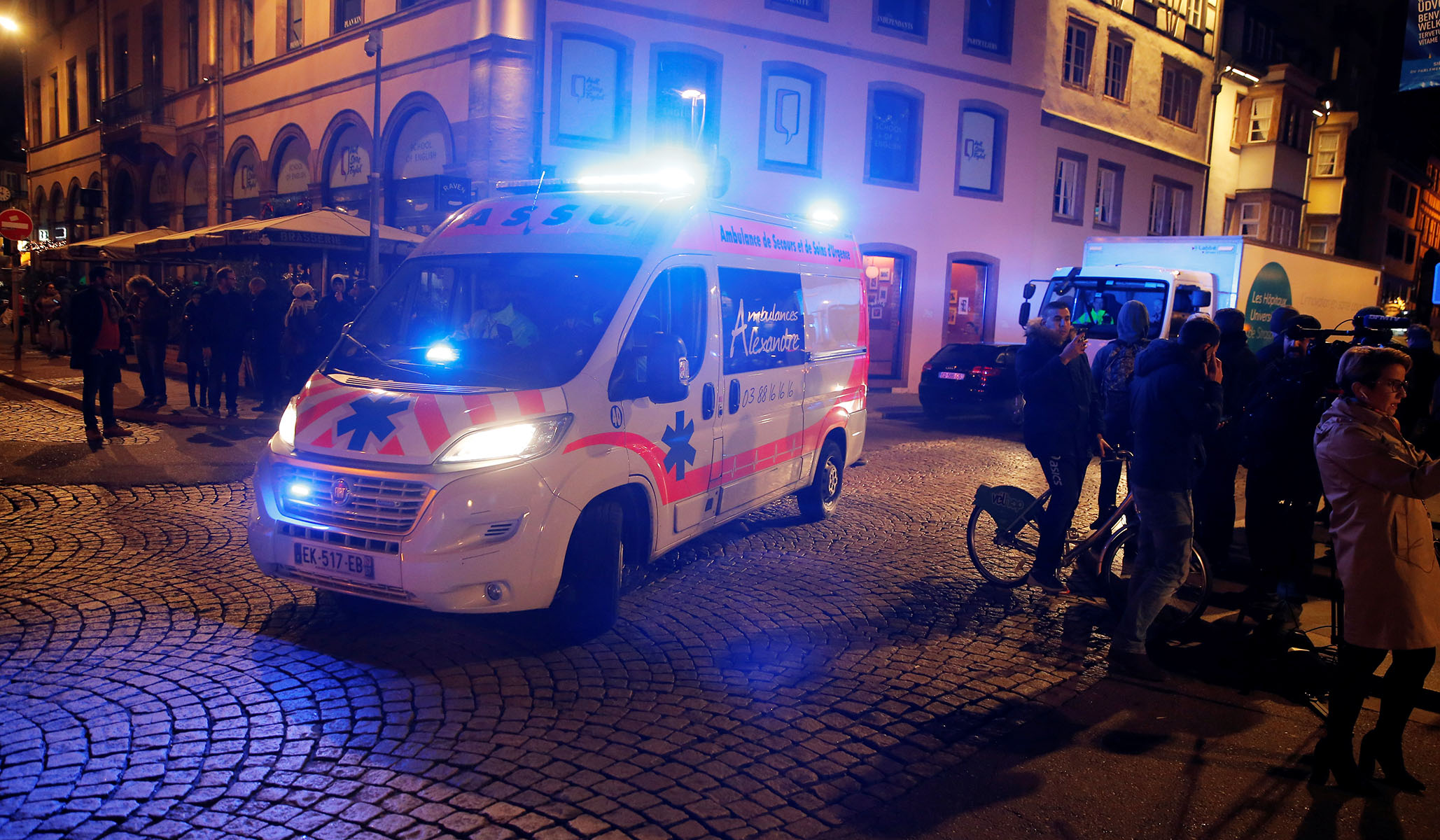 The gunman who killed two and critically wounded seven Tuesday evening at a Christmas market in Strasbourg, France was motivated by Islamic extremism, officials announced Wednesday.
Rémy Heitz, the Paris prosecutor who specializes in terrorism cases, said Wednesday that multiple witnesses heard the man shout "Allahu Akbar" — an Arabic phrase meaning "God is Great" — before opening fire. The attacker, who remains at large, has a criminal record and has served time in prison, according to officials.
"He had been incarcerated multiple times and was known to the prison administration for his radicalization and his proselytizing attitude," Heitz said of the gunman, a Strasbourg native who has been identified only as Chérif C., 29.
Chérif is one of more than 20,000 individuals identified by French authorities as a potential terror threat, Heitz said. The 29-year-old was flagged with a so-called "S-file," which stands for La Sûreté de l'État, or security of the state — a designation that doesn't indicate someone is an imminent threat, but rather that the individual should be monitored.
"The S File can target individuals who aren't very dangerous, and it is used only to watch their movements and trips around the country," Mr. Nuñez said. "It isn't a criterion of dangerousness."
Police raided Cherif's home Tuesday morning, just hours before the attack, in an unrelated murder investigation and found a rifle, ammunition, several knives and a grenade. While he had never been convicted on terrorism-related charges, Cerif has an extensive criminal record comprised of 27 convictions for a number of crimes, including several assaults and robberies.
The most recent attack mirrors those perpetrated by Islamic State inspired jihadists across Europe in recent years. A Tunisian Islamic extremist killed eleven people at a Christmas market in Berlin in 2016 and a similar truck attack killed more than 80 people in Nice, France that same year. The most costly Islamist attack in France occurred in November 2015, when gunmen killed 130 revelers in and around the Bataclan concert hall in Paris on a Saturday night.
Send a tip to the news team at NR.