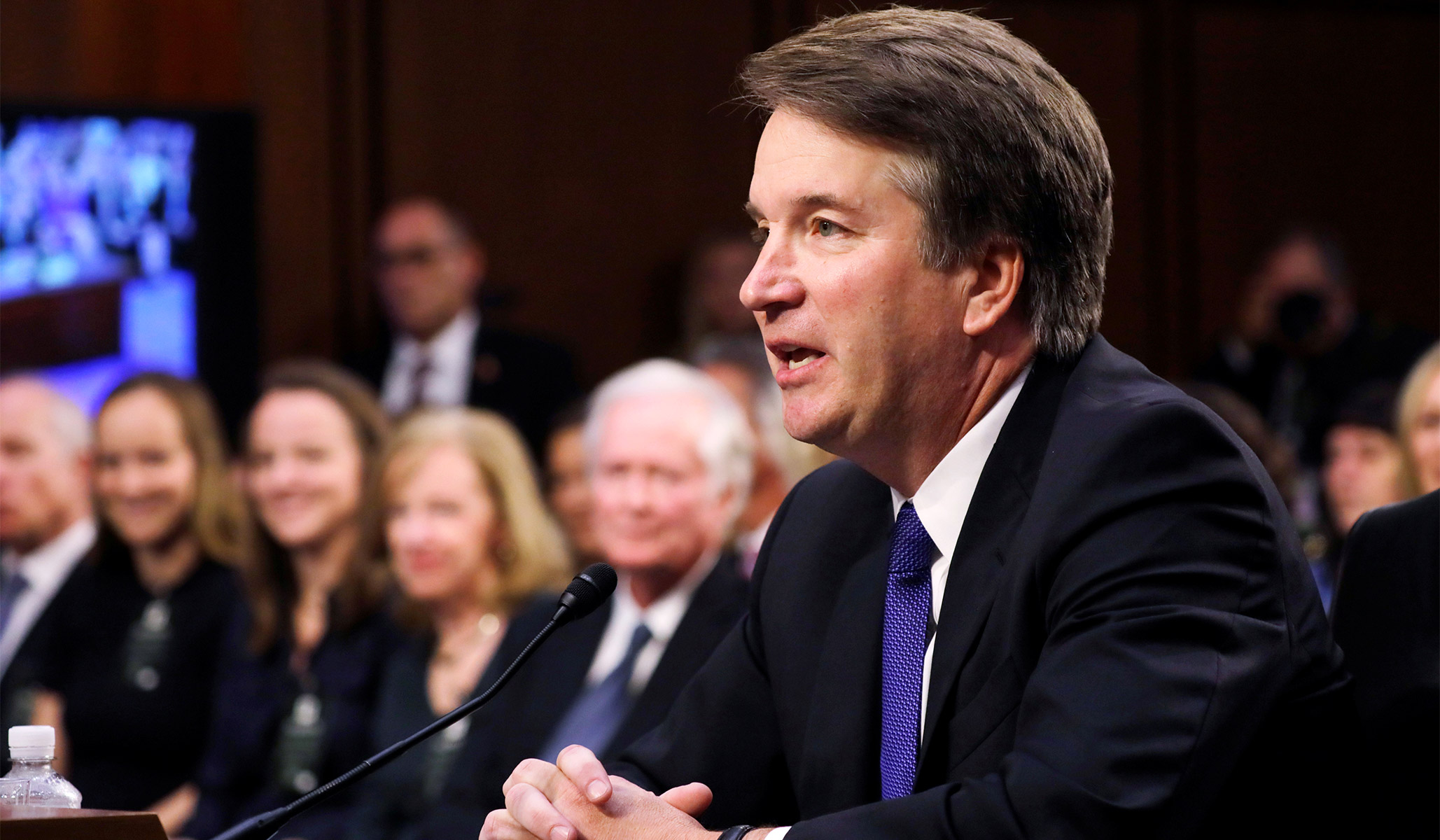 Dozens of classmates of Brett Kavanaugh who say they knew him in high school rallied to his defense on Wednesday, objecting in a letter to the Senate Judiciary Committee to the latest grievous sexual-assault accusation leveled against the Supreme Court nominee.
On Wednesday morning, attorney Michael Avenatti released a sworn statement by Julie Swetnick in which she claims to have known Kavanaugh in high school and says he and his male friends drugged and gang raped girls at parties in high school. She was raped at one of the parties, she said, but did not say it was by Kavanaugh.
"We have seen reports today that Julie Swetnick, who says she graduated from Gaithersburg High School, submitted a declaration to the Committee alleging that Brett participated in horrific conduct during high school, including targeting girls for gang rape," reads the letter addressed to Chairman Chuck Grassley and ranking committee Democrat Dianne Feinstein from 64 classmates.
White House puts out a new letter of support for Kavanaugh, signed by 60+ people who attended schools in the area and knew Kavanaugh, calling Julie Swetnick's claims "Nonsense." They add: "We never witnessed any behavior that even approaches what is described in this allegation." pic.twitter.com/dC8i8b607O

— Chris Geidner (@chrisgeidner) September 26, 2018
"Nonsense. We never witnessed any behavior that even approaches what is described in this allegation. It is reprehensible."
 The group said none of them recall meeting an individual named Julie Swetnick.
"Brett Kavanaugh is a good man. He has always treated women with respect and decency," the classmates said. "He is a man of honor, integrity, and compassion. These shameful attacks must end. This process is a disgrace and is harming good people."
Kavanaugh has been accused by two other women of sexually assaulting them in high school. Christine Blasey Ford, who alleged the judge attempted to rape her in high school, will testify Thursday to the Judiciary Committee.
Send a tip to the news team at NR.