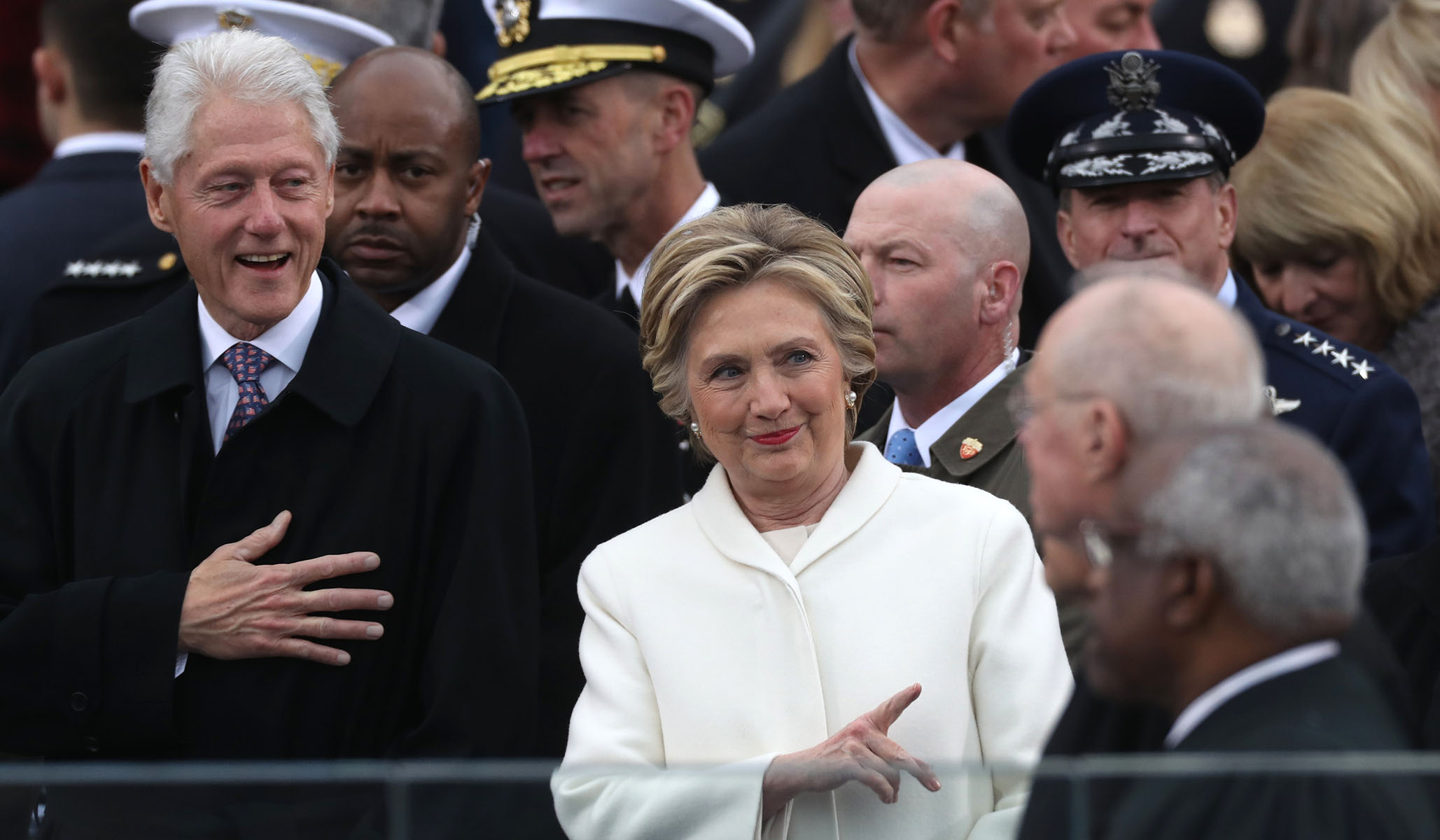 Bill and Hillary Clinton announced Monday a 13-stop live-event tour that is being billed as a chance for ticket holders to glean insights from the former first couple.
The tour, which is being called "An Evening with the Clintons," will be promoted by Live Nation, a prestigious live-events company that will help the couple fill massive arenas all over North America with thousands of attendees willing to pay as much as $288.44 to hear from the former president and secretary of state.
"Experience a one-of-a-kind conversation with two individuals who have helped shape our world and had a front seat to some of the most important moments in modern history," reads Live Nation's promotional page. "From the American presidency to the halls of the Senate and State Department to one of the United States' most controversial and unpredictable presidential elections, they provide a unique perspective on the past, and remarkable insight into where we go from here."
The tour is scheduled to begin November 18, immediately after the congressional midterm elections, in which the Clintons have thus far taken on a diminished role as candidates shun their endorsement. Mrs. Clinton's power as a campaign surrogate was significantly diminished by her defeat at the hands of President Trump in 2016, while her husband's backing is viewed by many as a liability in the #MeToo era.
"I see the Clintons as a liability," Paul Spencer, a high-school teacher and progressive congressional candidate in Arkansas, told the New York Times. "They simply represent the old mind-set of a Democratic party that is going to continue to lose elections."
In Arkansas, the Clintons' former home state, none of the four Democratic congressional candidates have sought their endorsement.
Send a tip to the news team at NR.