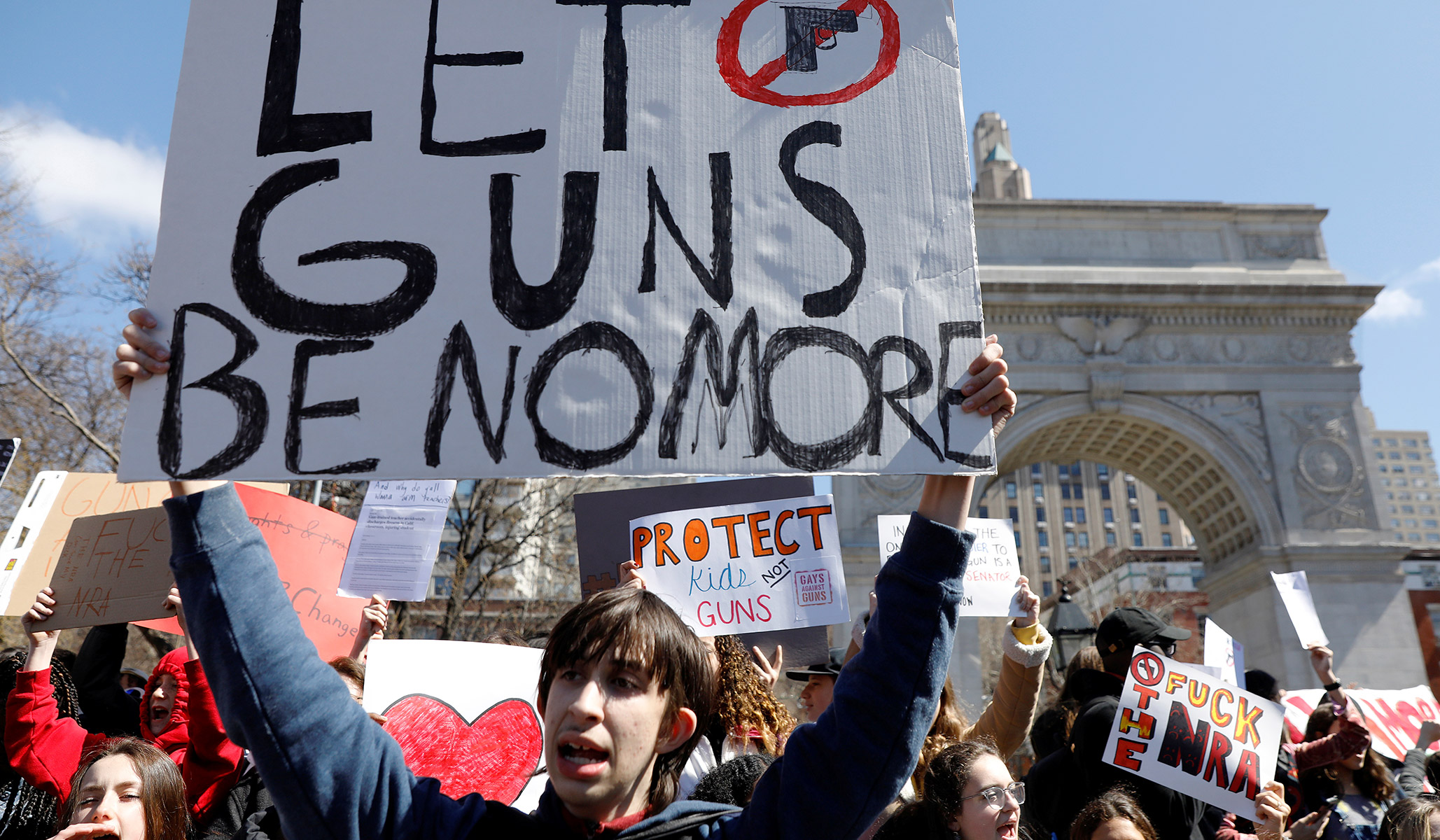 Just as students across the country were about to hold a national school walkout pushing for gun control on the 19th anniversary of the Columbine massacre, another school shooting spurred their resolve.
A male suspect, not a current student, is in custody after he shot a 17-year-old male student in the ankle at Forest High School in Ocala, Fla. Friday morning, when students nationwide were set to hold moments of silence and call for more gun control. The victim's injuries were not life-threatening, and he was taken to a local hospital.
School-district spokesman Kevin Christian left a message on parents' phones warning them not to come near the school. Parents were told to pick up their kids at a nearby church, where the students were escorted by police.
The Florida Highway Patrol and the FBI are investigating at the scene of the shooting.
"I've offered any state support to Marion County they may need," said Governor Rick Scott, adding that he has been briefed by the sheriff.
Superintendent of Schools Heidi Maier decided last month that students would be allowed to hold forums on the topic of gun violence, rather than joining the first such national school walkout on March 14.
Students, including survivors of the Valentine's Day Parkland, Fla. shooting, noted the new shooting as they walked out of classrooms on Friday.
https://twitter.com/sofiewhitney/status/987351351368781824
200 days until November 6th.🤞🏼#NationalSchoolWalkout #VoteThemOut pic.twitter.com/Un0vop05on

— Matt Post (@mattlpost) April 20, 2018
Washington, D.C. saw dozens protest in front of the Capitol and White House.
The #NationalSchoolWalkout Moment of Silence and rally in front of the @WhiteHouse is over, and over a thousand students are marching the two miles to the @USCapitol! pic.twitter.com/c90QTN0ODE

— YSA (@YouthService) April 20, 2018
Since the shooting that killed 17 at Parkland's Marjory Stoneman Douglas High School two months ago, the survivors and family members have spearheaded a movement to improve school safety, many calling for more gun restrictions, such as banning assault weapons and improving background checks, at the state and federal levels.
Send a tip to the news team at NR.