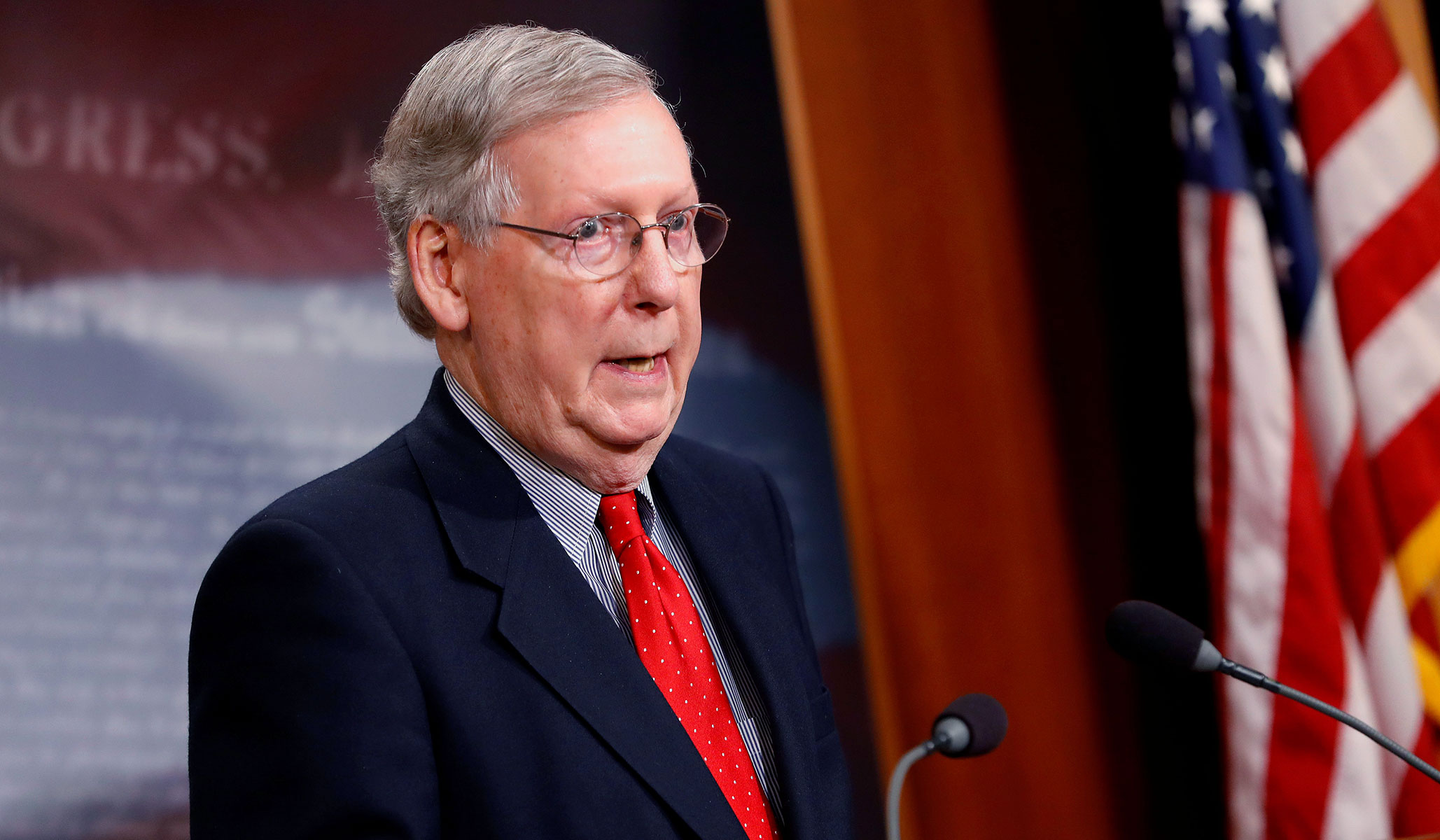 An angry constituent confronted Majority Leader Mitch McConnell and his wife, Secretary of Transportation Elaine Chao, while they were dining in a Louisville, Ky. restaurant Friday night.
"Why don't you get out of here? Why don't you leave the entire country?" the man yelled at McConnell, local CNN affiliate WLKY reported.
A video of the incident, obtained by CNN, shows most of the restaurant patrons defending McConnell and urging the man to stop disrupting his meal.
"The leader and Secretary Chao enjoyed their meal in Louisville last night and they appreciate those who spoke up against incivility. They hope other patrons weren't too inconvenienced by left-wing tantrums. As the leader often says, the Senate will not be intimidated by the antics of far-left protesters," McConnell's press secretary Stephanie Penn told WLKY.
McConnell's take out box was reportedly throw out of the restaurant door at some point during the exchange.
"We deeply regret the incident that took place at our restaurant this weekend," the restaurant said in a statement. "We strongly believe everyone should feel welcome and safe in our restaurants. It was Friday night in the middle of the rush and our staff was caught off guard as the incident developed quickly. Once we were aware of the situation we acted quickly and efficiently to assure that everyone was safe."
The Kentucky lawmaker, who was followed to his car by an angry mob in June, has urged a return to civility in politics following the vicious partisan fight over Supreme Court Justice Brett Kavanaugh's confirmation.
"Only one side was happy to play host to this toxic fringe behavior," McConnell said Thursday, referencing the raucous protesters that descended on the Capitol during Justice Brett Kavanaugh's confirmation hearing. "Only one side's leaders are now openly calling for more of it. They haven't seen enough. They want more. And I'm afraid this is only Phase One of the meltdown."
McConnell's fellow Kentucky lawmaker, Senator Rand Paul, warned earlier this month of the potential for increasingly divisive rhetoric to encourage violence.
"I really worry that someone is going to be killed and that those who are ratcheting up the conversation . . . they have to realize that they bear some responsibility if this elevates to violence," Paul said, before recounting his experience watching his Republican colleague, House majority whip Steve Scalise, cling to life after being shot during the baseball practice at a Washington, D.C. park.
"These are people that are unstable. We don't want to encourage them," he said. "We have to somehow ratchet it down and say we're not encouraging them that violence is ever OK."
Send a tip to the news team at NR.