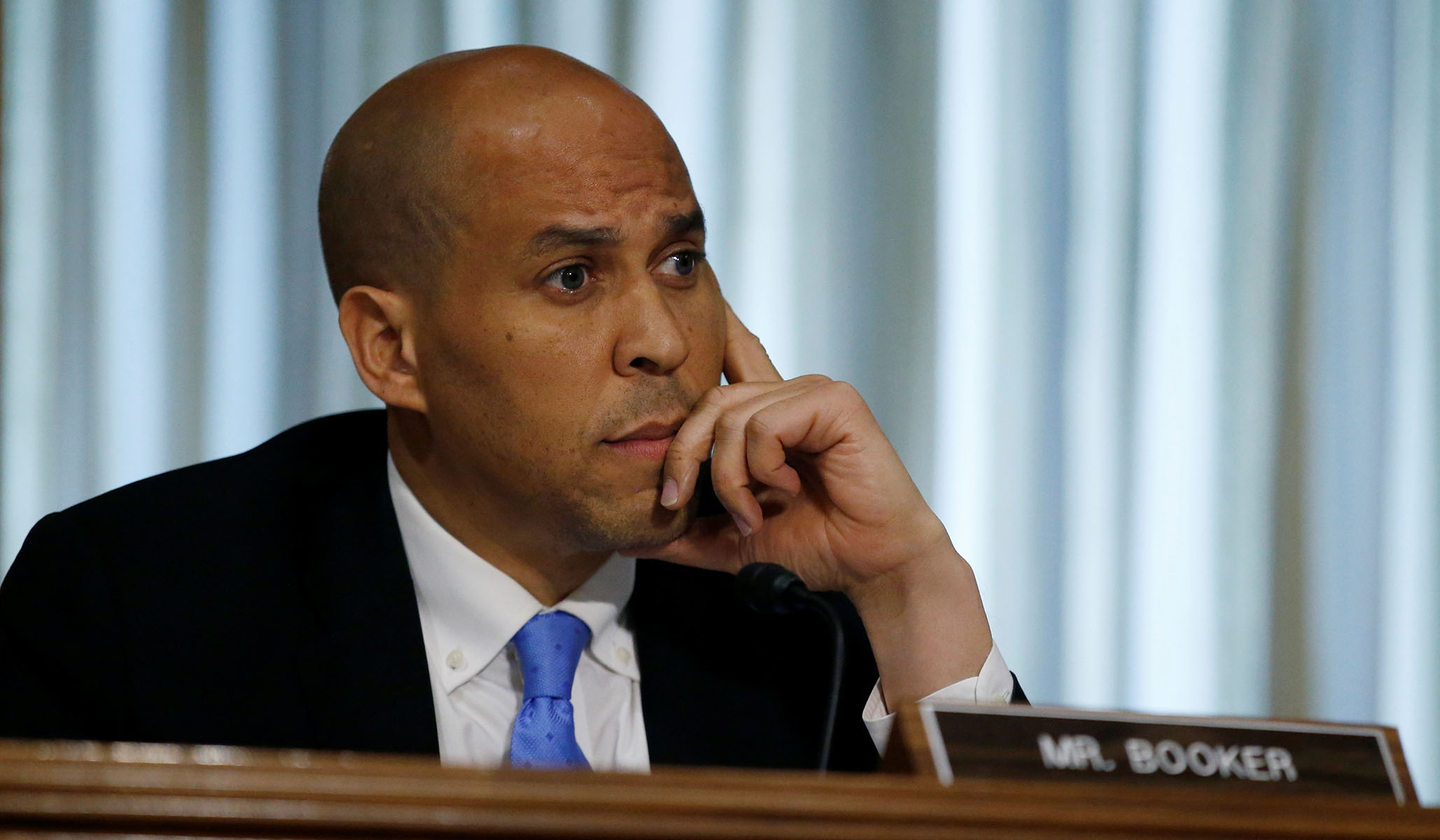 During two cable-news appearances on Thursday night, Senator Cory Booker of New Jersey was challenged about whether his claim to have "knowingly" violated Senate rules in releasing classified emails sent by Supreme Court nominee Brett Kavanaugh amounted to a political stunt.
On Thursday, Booker released 20 emails that had been sent by Kavanaugh during his time as White House counsel for President George W. Bush. Booker had repeatedly threatened to do so during Thursday morning's confirmation hearings. But the Bush-administration lawyer in charge of releasing the documents claims that he told Booker's office early Thursday morning that the emails were already approved for release, prior to Booker's claim that he was acting like "Spartacus" by violating rules he believed to be unjust.
CNN's Anderson Cooper questioned the New Jersey lawmaker about the timeline of events Thursday evening:

"Republicans on the Committee have said that the documents had already been approved for release before 4 a.m. this morning. Senator Cornyn basically accused you of a political stunt to bolster a possible run for the presidency. Was that just a stunt?" Cooper asked.
Booker obscured the chronology of events in his response, referencing Cornyn's Wednesday evening statement of Senate rules, which included the threat of expulsion from the Senate, but which was issued before the documents were declassified early on Thursday morning. He then continued to insist that he did violate Senate rules by releasing the documents, arguing that doing so was just.
"I am breaking the rules. But I was raised and taught that an unjust law, you almost have an obligation to break it," Booker said.
MSNBC's Chris Hayes also questioned Booker about whether his claim to be violating Senate rules amounted to political grandstanding.

"The lawyer for the Bush administration overseeing the documents basically said to reporters today this was a stunt you pulled because they already cleared all the documents, these documents were cleared and Cory Booker was just grandstanding," Hayes said. In response, Booker again cited Cornyn's Wednesday night threat.
IN THE NEWS: '[WATCH] Senior Trump Offical Describes Resistance Inside Trump Administration'
Send a tip to the news team at NR.