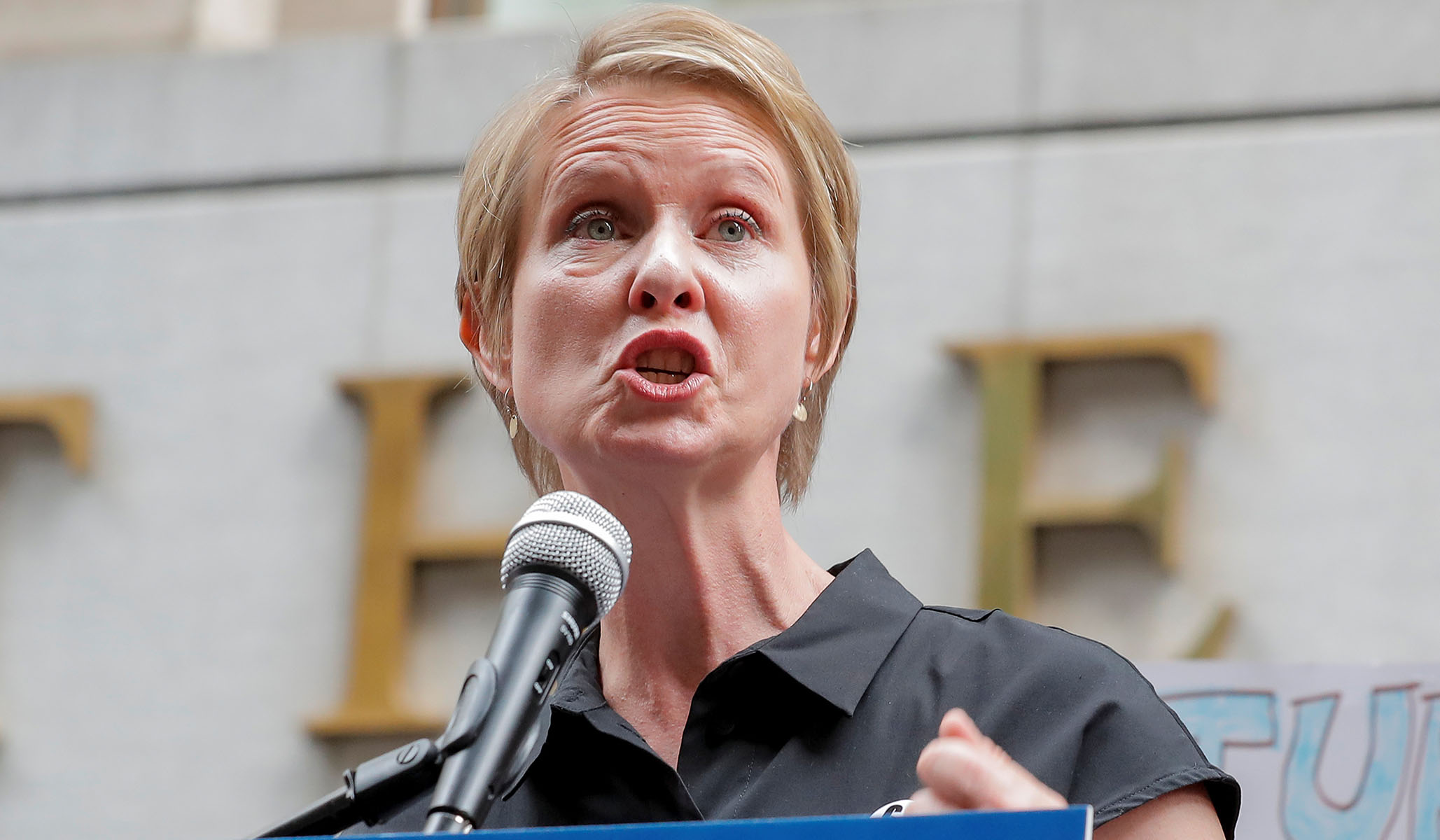 New York governor Andrew Cuomo and his Democratic primary opponent Cynthia Nixon are feuding about the proper room temperature for their Wednesday debate.
A campaign strategist for Nixon, former Sex and the City star, sent an email this week to WCBS-TV, the radio station that will host the debate, asking that the room temperature be set to 76 degrees, rather than the significantly cooler temperature Cuomo famously prefers for his public appearances.
Working conditions are "notoriously sexist when it comes to room temperature, so we just want to make sure we're all on the same page here," strategist Rebecca Katz wrote, according to a copy of her email obtained by the New York Times.
With under two weeks to go until the primary, Cuomo's campaign claims the Nixon camp is simply trying to distract from the issues.
"The Nixon campaign thrives on paranoia and melodrama, and these silly accusations are more of the same. They can debate about debates, but the governor is focused on having a substantive, in-depth discussion about the issues facing New York," a spokesman for Cuomo told the Times.
Asked on Monday how we was preparing for the debate, which will be Nixon's first, Cuomo responded simply, "by governing."
In a statement to the Times, Nixon's team accused the Cuomo campaign of meticulously determining the exact specifications for the debate venue, which includes no introductory handshake and a seated "press conference" format.
"This time we were finally given the opportunity to debate but only by his rules, including no handshake," Katz said.
Nixon complained earlier this month that Cuomo had sabotaged multiple attempts to set up previous debates.
"CBS was very frank with us that they really didn't have a choice — that these were his demands and if they were not acceded to, he wouldn't show up," Nixon said of Cuomo's refusal to participate in earlier debates.
"I was really looking forward to going toe to toe with Andrew Cuomo. I guess we'll be seated," Nixon added. "I guess we'll be going tush to tush."
IN THE NEWS: '[WATCH] Internet Groups Urge Lawmakers to Reinstate 'Net Neutrality' Rules'
Send a tip to the news team at NR.