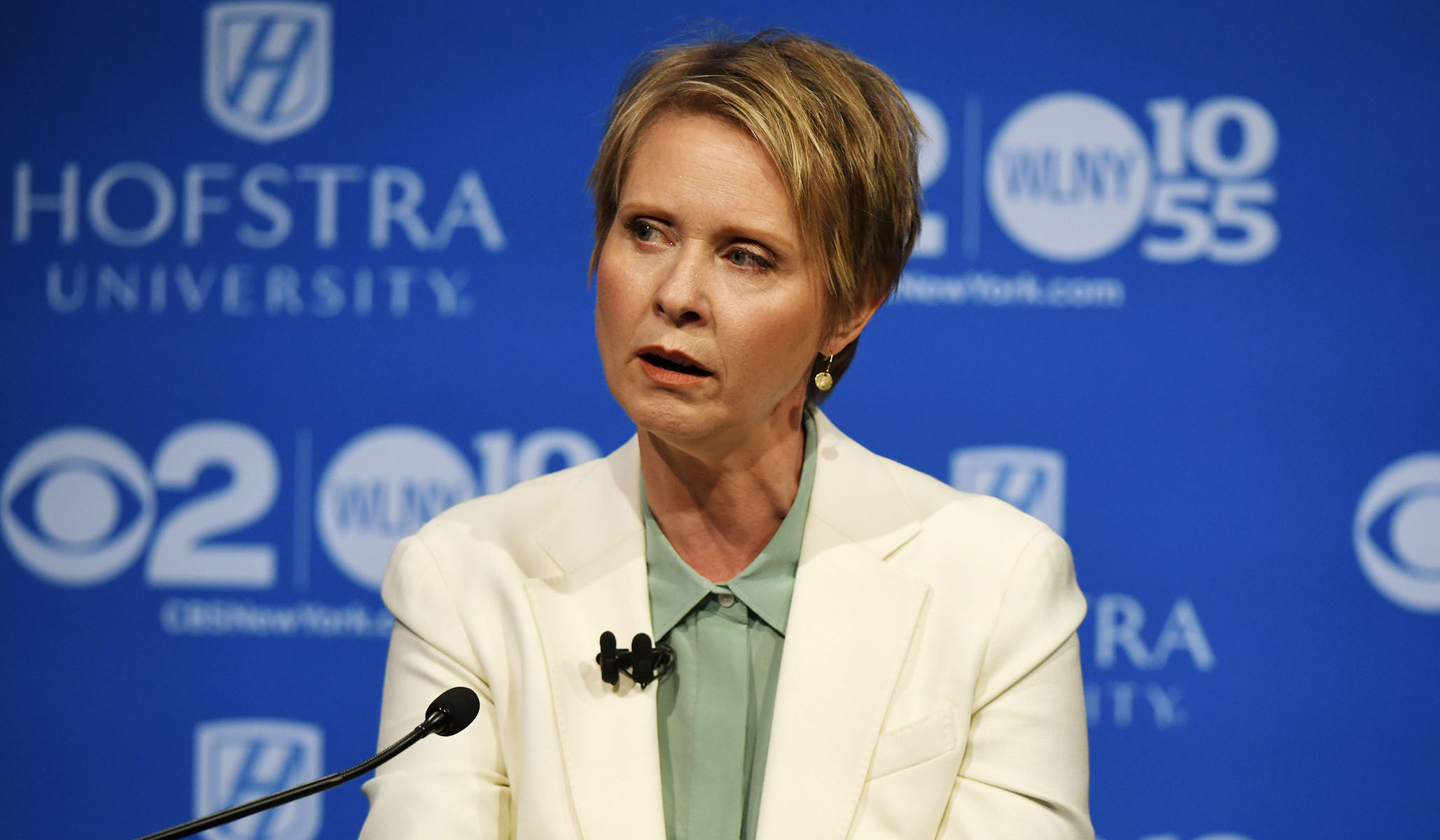 Democratic New York gubernatorial candidate Cynthia Nixon conceded on Wednesday that she has not formulated a plan to raise the billions in government revenue required to fund a universal health-care system, but she argued the state should implement the system regardless.
"Pass it and then figure out how to fund it," Nixon told the New York Daily News editorial board when confronted with a Rand Corporation study indicating that it would cost the state between $96 billion and $200 billion to provide coverage to all New Yorkers, roughly doubling the $170 billion existing state budget.
In order to raise the requisite revenue for a single-payer system, the state would be forced to triple the tax rate for a family making between $100,000 and $150,000 dollars from 6 percent to 18 percent, according to the Rand study cited by the News editorial board.
The former Sex and the City star has argued that transitioning to a single-payer system will ultimately reduce New Yorkers' overall out-of-pocket health-care costs, as one payroll tax replaces the various prescription costs, deductibles, and co-pays that consumers and employers are currently responsible for.
Nixon criticized New York City mayor Bill de Blasio during the Wednesday interview for his reluctance to rapidly shutter the city jail on Rikers Island and his refusal to embrace congestion pricing to pay for a badly needed overhaul of the city's subway system. She also attacked the de Blasio administration's handling of the New York City Housing Authority (NYCHA), citing recent reports that officials concealed the existence of dangerous levels of lead paint in NYCHA buildings. She vowed to provide $1 billion in state money to fund NYCHA repairs if elected.
Nixon has consistently trailed her primary opponent, Governor Andrew Cuomo, by a substantial margin since announcing her candidacy. The primary election will be held on September 13.
IN THE NEWS: '[WATCH] Kavanaugh Hearings Resume Today'
Send a tip to the news team at NR.