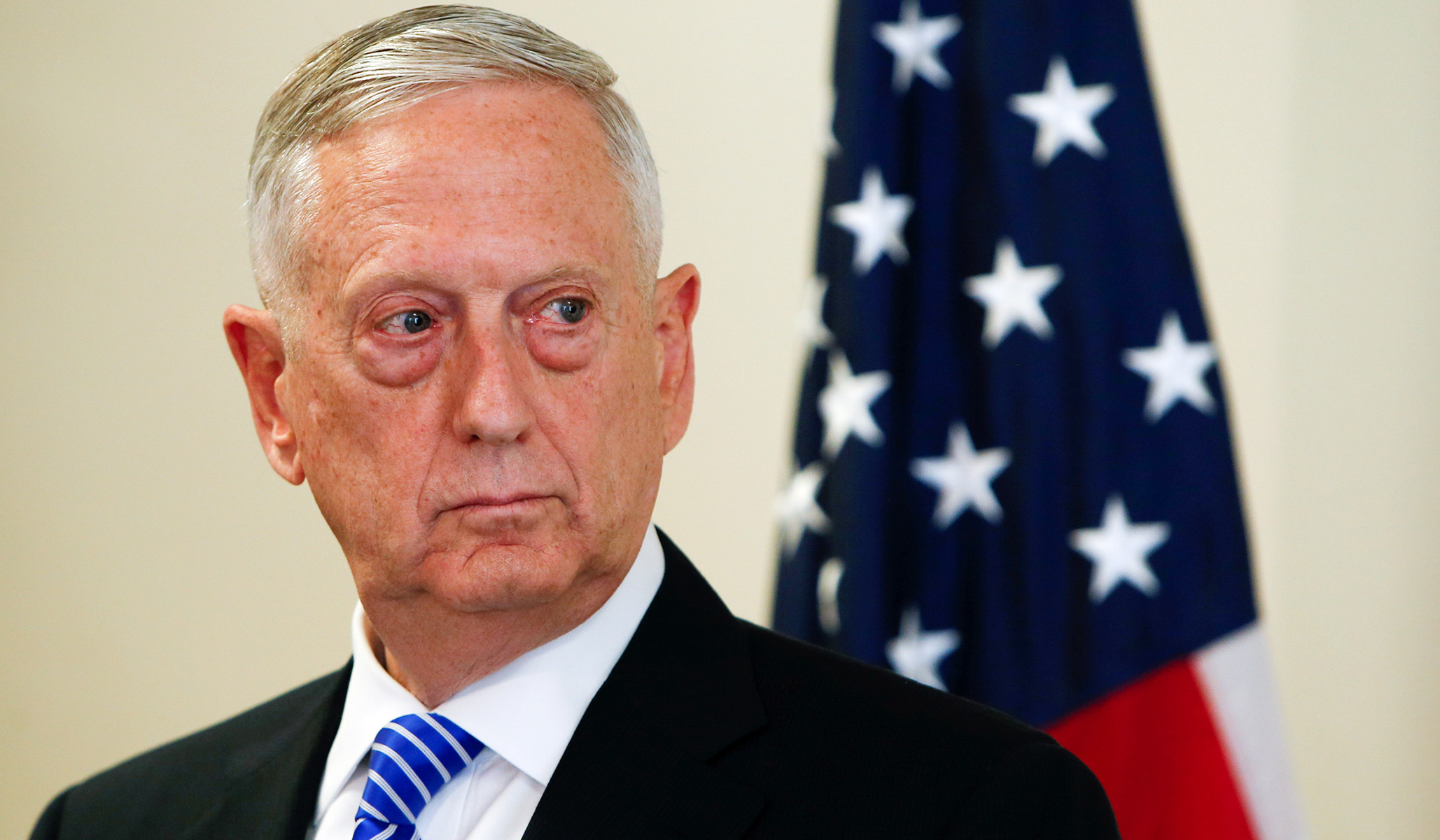 Secretary of Defense General James Mattis will retire at the end of February, President Trump announced in a series of Thursday afternoon tweets.
….equipment. General Mattis was a great help to me in getting allies and other countries to pay their share of military obligations. A new Secretary of Defense will be named shortly. I greatly thank Jim for his service!

— Donald J. Trump (@realDonaldTrump) December 20, 2018
In his resignation letter to Trump, Mattis explained that he believes the president deserves to work with a secretary of defense "whose views are better aligned with yours." The letter also alludes to Mattis and Trump's longstanding disagreement over the importance of America's relationship with NATO allies.
"My views on treating allies with respect and also being clear eyed about both malign actors and strategic competitors are strongly held and informed by over four decades of immersion in these issues," Mattis wrote. "We must do everything possible to advance an international order that is most conducive to our security, prosperity and values, and we are strengthened in this effort by the solidarity of our alliances."
"While the U.S. remains the indispensable nation in the free world, we cannot protect our interests or serve that role effectively without maintaining strong alliances and showing respect to those allies," he continued.
The unexpected resignation comes just one day after Trump announced the immediate withdrawal of all U.S. troops from Syria, and just hours after the Wall Street Journal reported that Trump plans to similarly withdraw an undetermined number of troops from Afghanistan in the coming weeks.
News of the immediate withdrawal from Syria reportedly surprised lawmakers and senior Pentagon officials alike, as administration officials maintained up until just days ago that there would be no changes to the status quo in the near future.
Trump's decision to immediately withdraw troops from Syria has also unsettled America's Kurdish allies who will become vulnerable to an attack by Turkey without U.S. support.
Send a tip to the news team at NR.