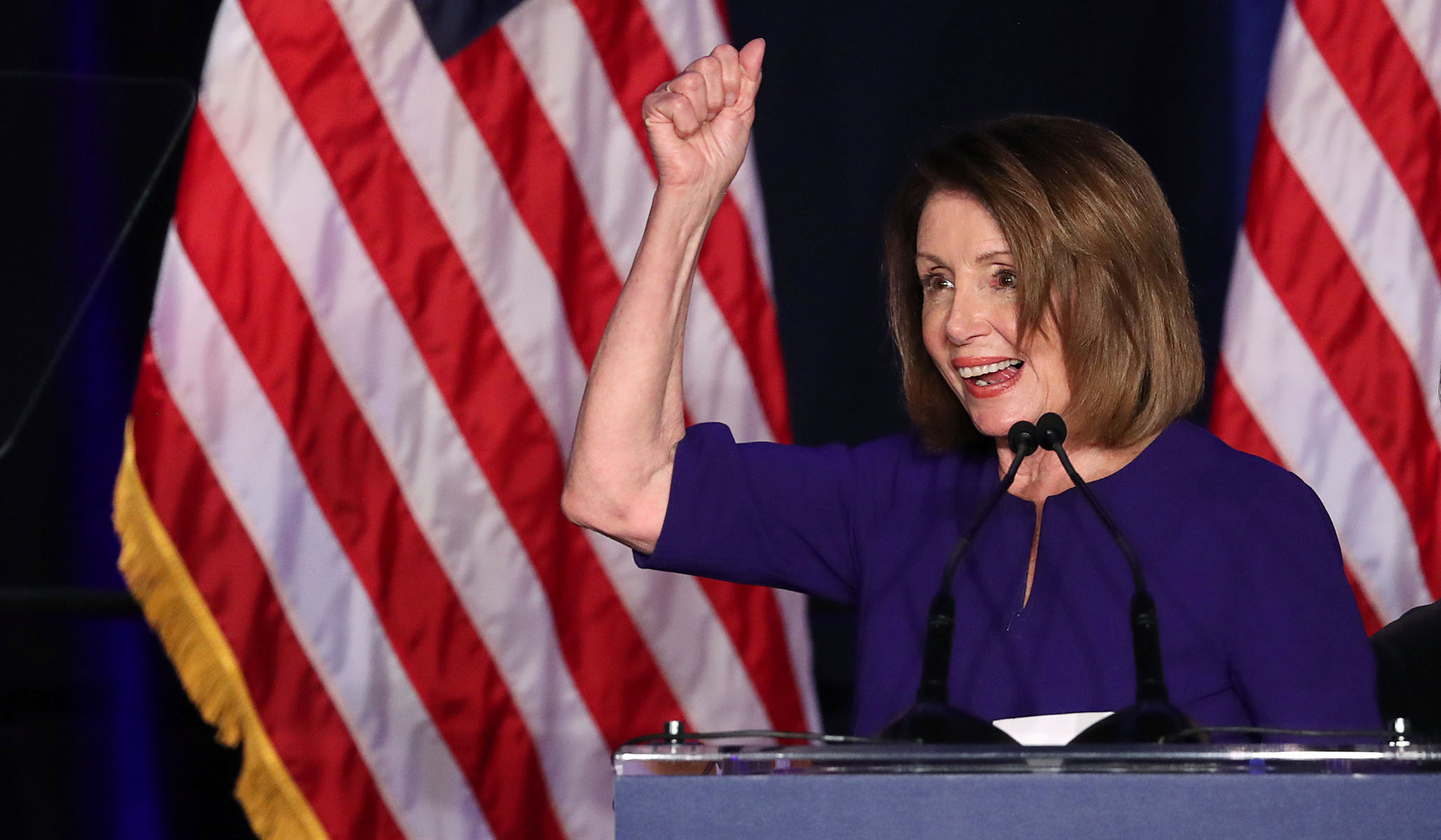 Representative Nancy Pelosi (D., Calif.) was nominated Wednesday to serve as the next speaker of the House, despite strident opposition from a small subset of her Democratic caucus. Pelosi's nomination was all but guaranteed as the House Democrats opposed to her nomination failed to present an alternative candidate.
With the nomination secured by a vote of 203-32, the California progressive must now win over a majority of the House in a floor vote in early January before she can claim the gavel. Since the entire Republican caucus will likely vote against her, Pelosi can only afford to lose the support of 17 Democrats if she hopes to win the speakership.
While Pelosi was running unopposed, the party modified the standard nomination ballot to include a "no" option, so that freshman Democrats who ran on opposing her could tell their constituents they followed through on their respective pledges. Pelosi reportedly supported those freshmen lawmakers, giving them the go ahead to vote "no" to preserve their political capital.
Democratic representatives Seth Moulton of Massachusetts, Tim Ryan of Ohio, and Kathleen Rice of New York, who have led the Pelosi opposition, met privately with the minority leader ahead of the vote but announced after the meeting that their concerns about her stewardship of the caucus went unaddressed.
"Moments ago we met with Leader Pelosi and tried to engage her in a reasonable conversation about leadership transition," Rice said in a statement. "Unfortunately, our concerns were dismissed outright. We remain united behind our goal of new leadership and intend to vote against Leader Pelosi in Caucus and on the Floor of the House."
Pelosi, who served as the first female speaker from 2007 to 2011, has appealed to her gender when confronted with the criticism that she represents the status quo, saying publicly that if she is defeated, congressional leadership will be entirely male.
Send a tip to the news team at NR.