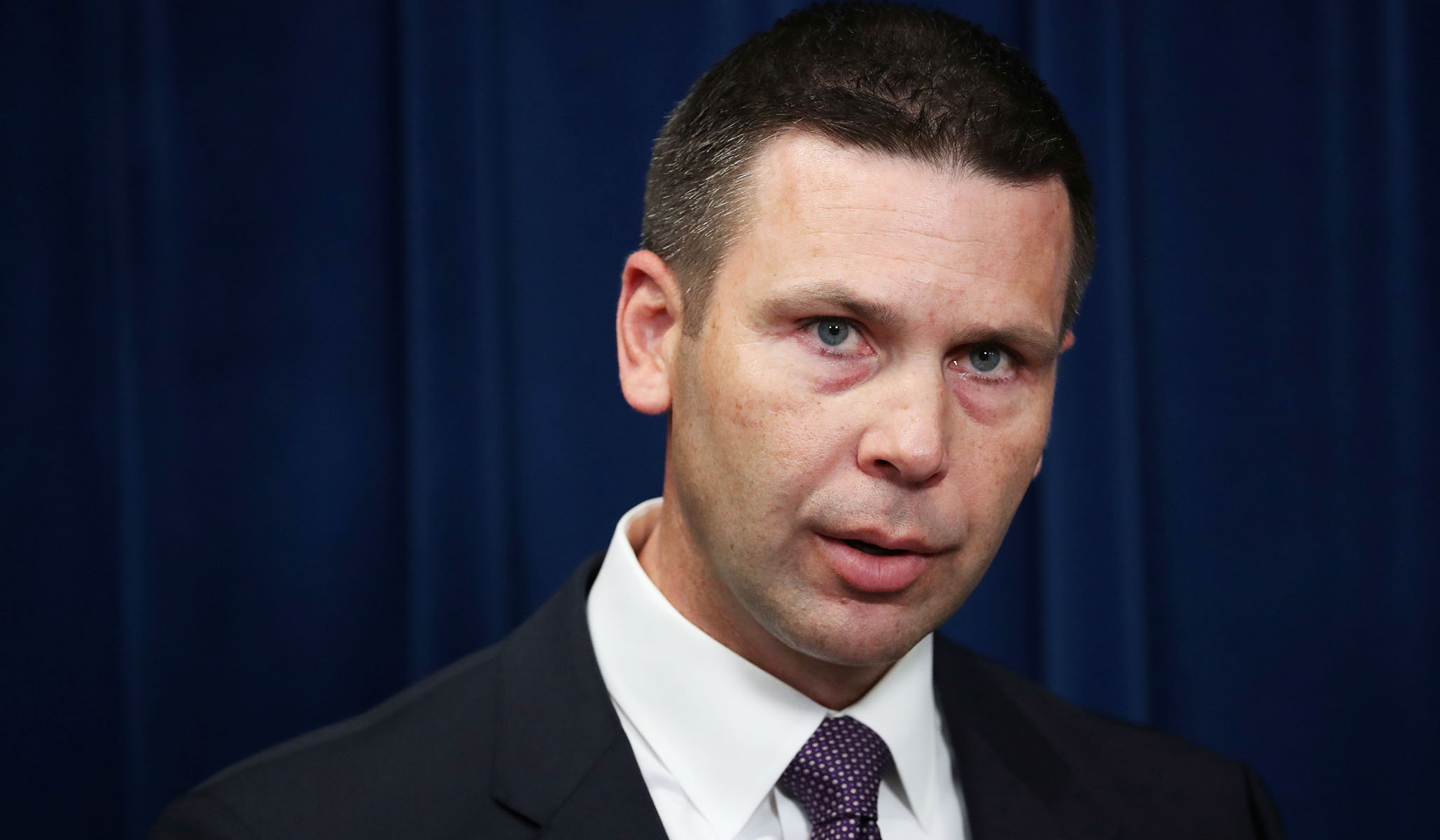 Acting Secretary of Homeland Security Kevin McAleenan said Tuesday that border authorities are not considering resuming the separation of migrant families, a practice that was ended by the Trump administration last year after it drew outrage from both sides of the aisle.
"We're not pursuing that approach," McAleenan said. "Prosecuting violations of the law does have a consequence and it does deter behavior but it [does] not work if you lose the public trust."
The DHS secretary added that the separation policy was "not worth it" from an enforcement perspective.
DHS's "zero tolerance" immigration-enforcement policy was spearheaded by former Attorney General Jeff Sessions. The family-separation component of the policy continued for at least a year until President Trump signed an executive order last June ending it.
"We're going to have strong, very strong borders, but we're going to keep the families together," Trump said at the time. "I didn't like the sight or the feeling of families being separated."
The government never had a concrete plan to reunite separated families, according to documents that emerged as part of a court battle over the policy. And while the precise number of separated families is unknown, it is believed to be in the thousands.
"They were always intended to be reunited," McAleenan said of minors who were detained separately from their parents. "Really a better system, as I've said many times, would allow us to detain families together during fair and expeditious immigration proceedings and getting actual immigration results from courts, so that's what's missing from the current situation."
McAleenan took over at DHS after Kirstjen Nielsen was forced out of the job earlier this month, reportedly due to Trump's dissatisfaction with her failure to secure the border as migrants continue to flow into the country at a record pace. Nielsen took the lion's share of public criticism for the family-separation policy, which was implemented under her tenure and which she defended vigorously.
Send a tip to the news team at NR.