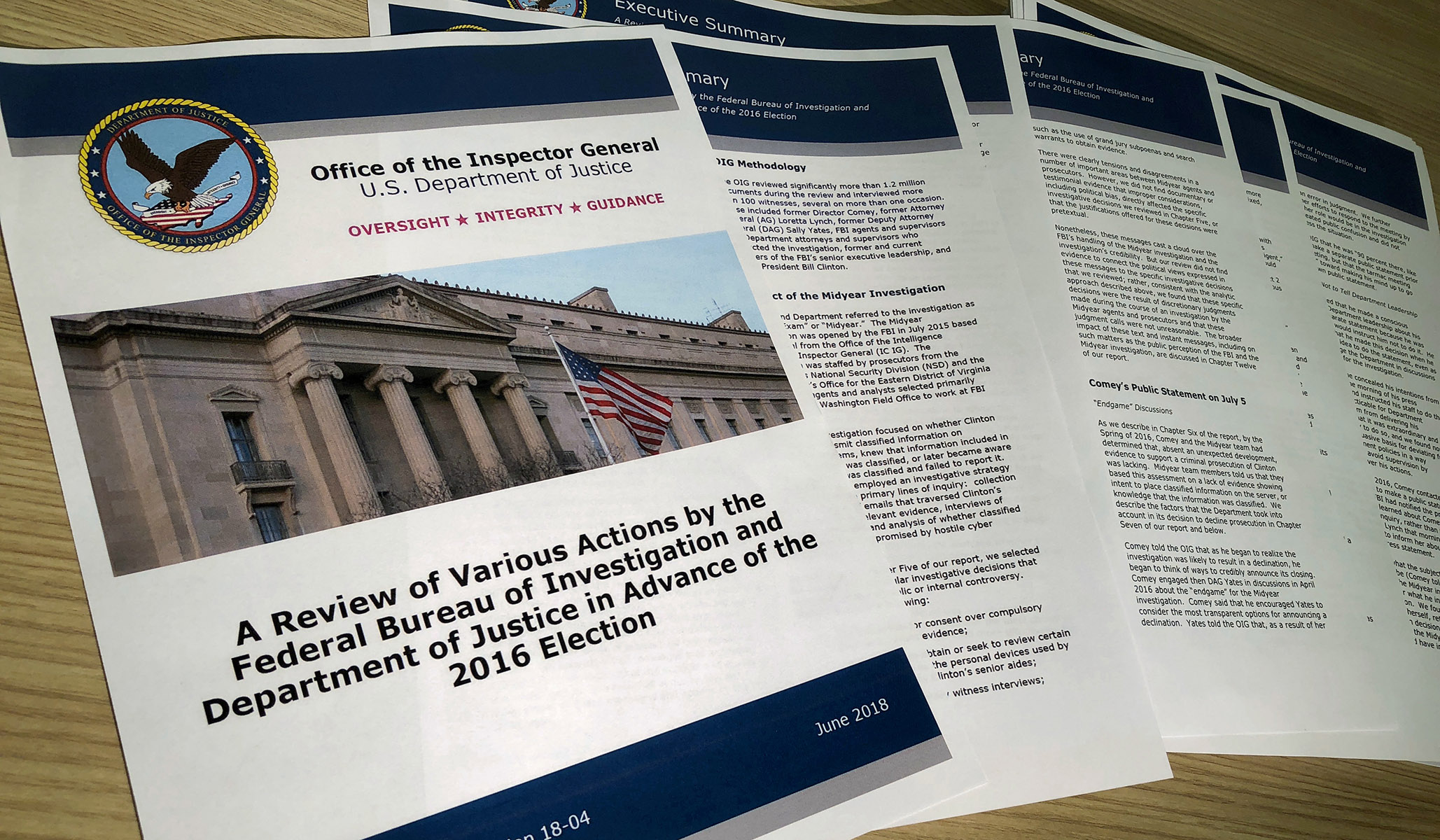 In a report released Thursday, the Department of Justice inspector general claimed to be initially unable to recover a text message sent by FBI agent Peter Strzok vowing to "stop" Trump's election, despite having recovered last year the text message from FBI lawyer Lisa Page that prompted the statement.
"[Trump's] not ever going to become president, right? Right?!" Page wrote to Strzok in a text message that was recovered by the IG as part of their probe into the FBI's handling of the investigation into Hillary Clinton's use of a private email server. That message was subsequently turned over to Congress by the Department of Justice last year.
"No. No he won't. We'll stop it," Strzok, who was removed from special counsel Robert Mueller's team for displaying partisan bias, responded on Aug. 9, 2016. According to the report, that response message was not provided to the IG by the FBI with the initial batch of thousands of text messages. The message was later recovered by the IG in May as part of a broader effort to recover texts that the FBI lost due to a technical glitch.
"Although we received Page's August 8 text message to Strzok from the FBI as part of its production of text messages in 2017, Strzok's response to Page was not among those preserved by the FBI's text message preservation software, and therefore was not produced to us," reads a footnote to the IG's report released Thursday. "The OIG's Cyber Investigations Office recovered this text message, along with others, in May 2018 through forensic analysis of a folder found on Page's and Strzok's Samsung S5 devices."
Department of Justice spokeswoman Sarah Flores confirmed that the department did not receive Strzok's response message when the IG furnished the initial batch of messages that were to be turned over to Congress. Rather, the messages were turned over to the Deparment in May after they were finally recovered by the IG.
The initial failure to recover Strzok's response message explains why it was absent from the batch of messages turned over to Congress last year, according to Flores.
The IG is "preparing a separate report on its text message recovery efforts and findings," according to the report.
Send a tip to the news team at NR.